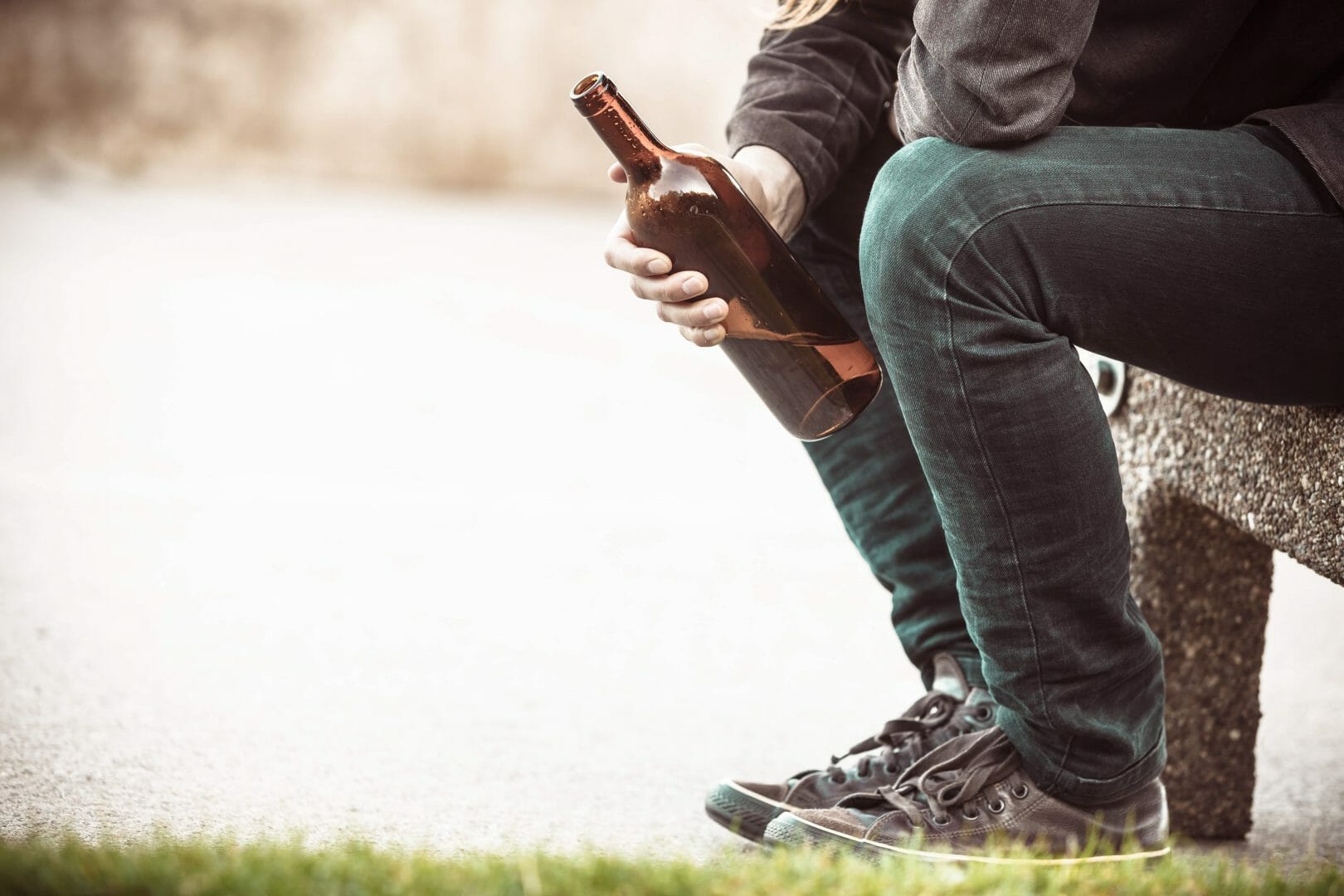 Assistant Chief Constable Simon Shaw of the North Wales Police was challenged to spend a night sleeping on the streets to allow him to experience what many homeless people have to suffer. The senior officer accepted the challenge and spent last Friday (6th February) in freezing conditions in a Grosvenor Road car park. Shaw had a sleeping bag, which he laid on a piece of cardboard but still only managed to sleep for approximately four hours that night.
Shocked
He spent the night with another ten people and, during the night, the group visited various places in Wrexham where many of the homeless frequent. Shaw told of his shock at seeing many of these areas scattered with used syringes. He said he had conversations with many of the people living on the streets and with others who have previously lived on the streets. Of those who had managed to get off the streets, all had had help from someone; Shaw admitted that, without help, it would be almost impossible to get out of that type of situation. He said, "By experiencing just 12 cold hours of the physical discomfort that these vulnerable people go through, I was able to appreciate just how difficult it must be to get out of that situation without the help of someone else."
Consequences of Addiction
Many of the homeless are living on the streets because they have lost everything as a result of addiction. They have not made the choice to live on the streets but becoming dependent on a particular substance has led to them having nowhere else to go.
Shaw did find that many of those who are going through or have been through recovery, are willing to help others who have found themselves in similar situations. He said, "This experience has given me a valuable insight into the issues that will help me to be better informed in discussions concerning projects and services to help people overcome addiction."
The Link between Addiction and Homelessness
Although many of the people living on the streets are there because of their addictions to certain substances such as drugs or alcohol, not all are. There are many addicts who are not homeless and many homeless that are not addicts. However, there is little doubt that addiction can lead to some people losing everything they have and ending up living on the streets.
The problem with addiction is that it can take hold so quickly, resulting in the breakdown of relationships. Those with addiction often cannot think of anything else except their next 'fix'. They will therefore neglect relationships and responsibilities and will often spend their very last penny on what they crave the most.
The very nature of an addiction is that the person affected will continue to engage in potentially harmful activities, despite the consequences. Even if those consequences are losing a home or a marriage, the person with the addiction can often not control their compulsive behaviour and will end up with nothing and living on the streets.
Getting Help for Addiction
Addiction is something that can be treated. It is an illness and there are many treatments available for those who want to get better. At Rehab Helper, we work with a large network of treatment providers all over the UK. Our team of expert advisors will take your call and assess your situation before putting you in touch with the most suitable rehabilitation centre based on your individual circumstances. Call us today for free, invaluable, and confidential advice.
Source:
http://www.dailypost.co.uk/news/north-wales-news/north-wales-police-chief-sleeps-8607779