Drug and alcohol rehab in Rutland
Drug and alcohol rehab in Rutland can support anybody struggling with addiction, no matter how severe this feels. It does this by supporting clients to break their cycle of addiction using a variety of treatments and therapies (which will be explained further in this guide). Whether you are starting to notice your habits increasing or you have reached crisis point, rehab centres in Rutland can provide you with the support and guidance to change your life for the better. If you think that you may benefit from drug rehab or alcohol rehab, this guide will help you understand the process.
Types of addiction treatment and rehab programme in Rutland
You can access rehab programmes at rehab centres. Here you will find two different types of addiction treatment that both aim to help people recover from drug and alcohol addiction, but using different methods. The two treatments you will find are inpatient treatment in Rutland and outpatient treatment in Rutland.
Outpatient addiction treatment (day rehab)
Outpatient treatment, also referred to as day rehab, is provided to clients when they visit the rehab centre for their planned appointments. This means that they will receive initial support from professionals at the centre, but must go home and continue with their treatment independently until their next session. This can be difficult for people with drug and alcohol addiction because it requires immense willpower to fight the lifestyle triggers that may draw you into substance misuse. However, this form of addiction treatment is more accessible to those with other responsibilities and removes the barriers to getting addiction support.
Inpatient addiction treatment (residential rehab)
Inpatient treatment requires clients to stay at the rehab centre for the duration of their treatment programme. If you choose to embark on this form of treatment, you will be provided with a room upon your admission and fresh meals every day to support your health and wellbeing. You will share common living areas with other clients who are also on a similar journey to you, giving you the opportunity to form strong, supportive relationships. Living at the addiction treatment centre (also known as residential rehab) may seem dauting at first, but it has all of the living amenities for clients to enjoy a comfortable stay in a therapeutic environment. It can be a better option to stay at a rehab centre in Rutland or surrounding areas to receive treatment, because it enables you to break free of any distractions that might hinder your treatment progress and supports your recovery journey.
Why inpatient rehab?
CQC ratings
Inpatient treatment and outpatient treatment are both regulated and monitored by the Care Quality Commission (CQC), as are all NHS and private health and social care facilities in England. This means that you can use the CQC ratings of a facility to help you decide on your chosen rehab provider and location. The CQC will periodically go and inspect a rehab facility over a period of time to assess and score providers based on their quality of care, facilities, staffing levels, patient feedback, policies and procedures. This assessment ensures that inpatient treatment is provided at the highest standard.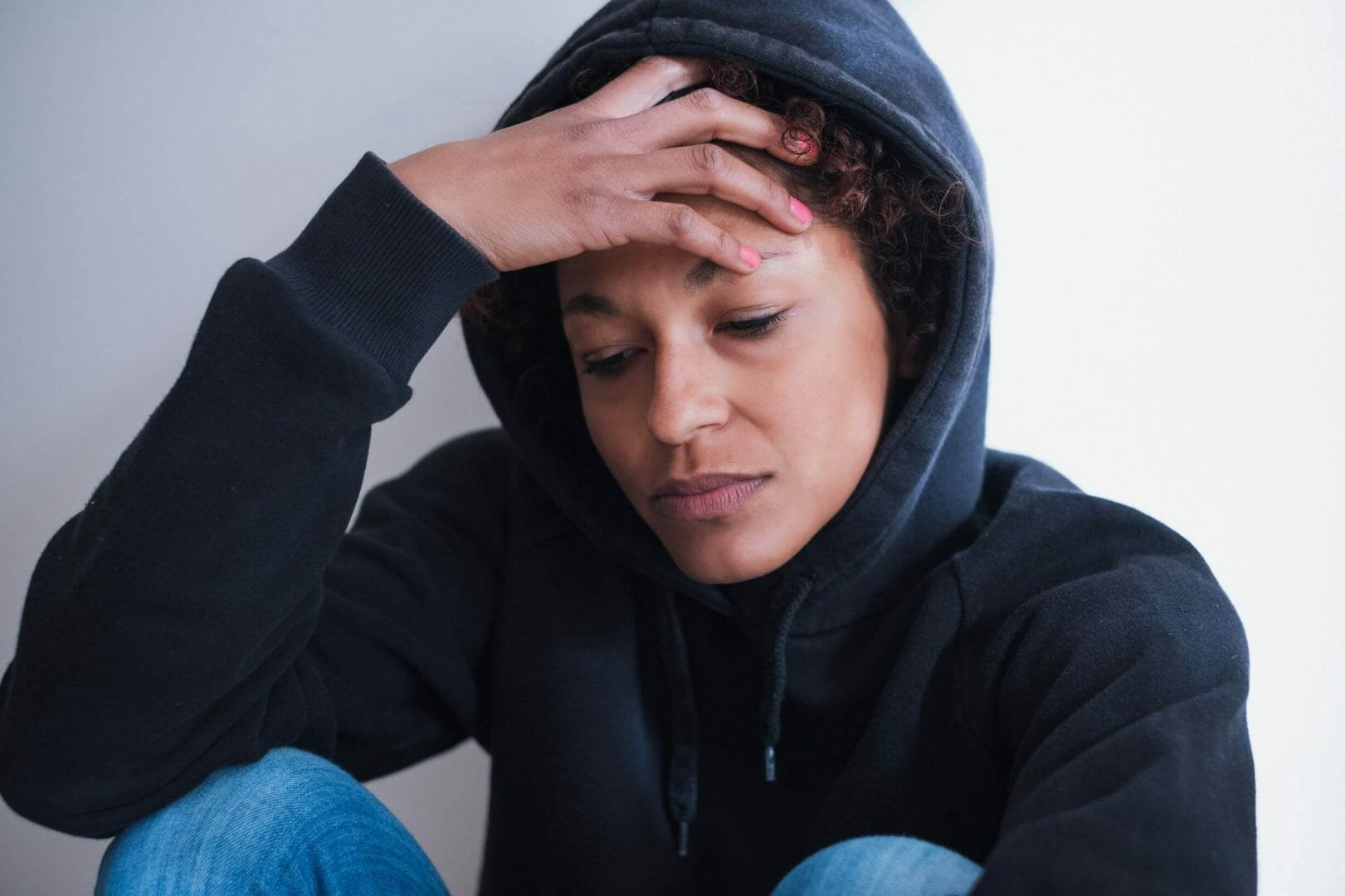 Mixture of therapies
Treatment programmes will include a mixture of therapies that will address addiction holistically. They will tackle the physical side of addiction using a detox, and use a mix of one-to-one therapy and group therapy to work on underlying issues and lifestyle transformation. This combination of treatments will promote long-term recovery so that clients find it easier to maintain their progress at home. The range of treatment options provided also allows clients greater control over their treatment programme, unlike outpatient treatment.
Family support programmes
UK Rehab includes family support programmes as standard within all of our treatment programmes. We recognise that addiction not only harms the individual in question, but family and friends who love them as well. Watching someone struggle with addiction is upsetting, and loved ones can often feel helpless in these situations. Our family support programmes deal with this by providing family and friends with information and advice to help them understand addiction better, and teach them how best they can support someone they care for.
Conjoints
Conjoints are face-to-face meetings held at the rehab centre between yourself and your loved ones. Their aim is to help repair relationships that might be strained, or have even been damaged because of addiction. Addiction can change your behaviour and cause you to act in ways that are out of character. This, coupled with your risk of harm, can make communication challenging due to heightened emotions. That is why our staff can support you in these meetings, to help facilitate healthy conversations.
Get Confidential Help Now
Call our admissions line 24 hours a day to get help.
What should I expect from a detox in Rutland?
A detox will tackle your physical addiction to drugs and alcohol by completely abstaining from taking these substances. This is the first treatment you will receive in rehab so that your body can become free of addictive substances to then focus on your remaining therapies in your treatment programme.
Medical detox
Medical detox is the process of abstaining from drugs or alcohol, but doing so whilst taking prescribed medication. A doctor at the rehab centre may assess you as requiring a medical detox if they think that you could experience severe withdrawal symptoms. Withdrawal symptoms are your body's response to your abstinence from drugs or alcohol, and can present more severely depending on your level of tolerance and dosage of toxic substances. You can get withdrawal symptoms whilst completing a drug detox or alcohol detox, which can range from hallucinations to diarrhoea.
Although withdrawal symptoms can be unpleasant, they are a crucial part of the treatment programme. Staff at the rehab centre can offer support to you twenty-four hours a day, so that you do not suffer with the withdrawal symptoms alone. This is why inpatient treatment is better placed to help clients to detox from drugs and alcohol safely.
Drug and alcohol rehab programme
The 12-step programme is a popular programme, and our main recovery approach, which includes a series of steps to progress through with the help from a range of therapies. The therapies we offer include one-to-one therapy (such as Cognitive Behavioural Therapy, or CBT) and group therapy. This combination helps clients to overcome the challenges associated with addiction to reach a place of enlightenment. Our clients work through these steps at our rehab centre for two to twelve weeks (with the option of staying longer if necessary). Non-12-step programmes may be offered by other treatment providers but with limited treatment and therapy options.
Is rehab free?
UK Rehab offers private inpatient treatment which must be paid for by the client or by health insurance. We accept BUPA and AXA at most of our clinics.
If you are unable to fund inpatient treatment, an alternative is Turning Point (which offers a small number of inpatient treatment beds). There are also some free addiction treatment services available on the NHS, but these services mainly offer outpatient treatment. This can be accessed through self-referral to a free programme of support, but it is unlikely that this will include detox support. We always advise our clients to seek inpatient treatment where possible to receive a higher level of support.
Free addiction treatment services in Rutland
An alternative to NHS treatment is free support groups in your local community. These groups, such as Alcoholics Anonymous, are based on clients supporting each other using their own journeys.
The downside to free services
Free services receive lower amounts of funding from the government every year. Due to this, there has been a reduction in the number of facilities, and the intensity of support, available. NHS services have been reducing whilst the demand for addiction support has increased, causing long waiting lists of up to eight months or longer. If you are in urgent need of support, it is unrealistic to wait months for treatment, as this could cause your addiction to worsen, putting you at greater risk of harm. It also allows less ability to choose a rehab provider that is preferable to you.
The benefits of residential rehab in Rutland
Choose a rehab centre in your preferred location
Access support as soon as you require it
Receive information and advice from the friendly admissions team
Receive an assessment from a doctor who can provide a medial detox
Be supported by professionals who are available at the rehab centre 24 hours a day
Meet other people going through similar life changes and receive peer support
Engage in one-to-one therapy
Engage in group therapy
Have your meals provided every day
Break free from your usual distractions to focus solely on your treatment
Have access to aftercare services upon completion of rehab
What happens after a rehab programme?
It can feel overwhelming when you are ready to leave rehab, because you are required to continue on the road to sobriety independently at home. However, UK Rehab will not leave you to embark on this next chapter alone. We provide all of our clients with access to aftercare programmes.
Aftercare programmes
Aftercare programmes are put in place to ensure that you continue with your progress outside of rehab. The aftercare programmes provided by UK rehab consist of our Alumni network, information and ongoing advice from our team of professionals. These tools can help to keep you motivated in your ongoing journey.
Support groups
You can use support groups as well as aftercare to broaden your network of support. You will have the chance to make new connections which can often help you in your new recovery chapter. Some popular groups are Alcoholics Anonymous (AA), Cocaine Anonymous (CA), Narcotics Anonymous (NA) and SMART Recovery.
Long-term recovery from addiction
Recovery from addiction can be a lifelong process, which means that some people may always need to work hard to resist the temptation to relapse. Incorporating the necessary changes to your lifestyle that you have learned at rehab can dramatically reduce the trigger points and help you to stay sober.
How do I tell my family I'm going to rehab?
Many of our clients express deep worry about telling their loved ones about their decision to go to rehab. Many are faced with shame, embarrassment or reluctance, which can worsen over time. We advise our clients to have an open honest conversation with their family in a calm environment, to reduce any feelings of stress. The sooner you share your decision, the better you will feel, and we find that loved ones are extremely supportive of you taking steps to regain control of your life. We find that the worrying about the conversation is worse than having the conversation itself.
How do I get a loved one into rehab?
If you are worried about a loved one with an addiction problem, the best thing you can do is express your concerns to them calmly. You cannot force someone to go to rehab, or sign up on someone's behalf, so maintaining communication ensures that you can still be there for them.
Get Confidential Help Now
Call our admissions line 24 hours a day to get help.
Frequently Asked Questions
Are rehabs open in Rutland during Coronavirus lockdown?
NHS and private rehabs are classed as essential healthcare services and so have had the option to remain open during the Coronavirus lockdown, provided that government safety regulations are followed. UK Rehab clinics, along with NHS rehab clinics are open and will remain open.
NHS rehab is free of charge, whereas private rehab is usually accessed through private funding. The price of private rehab varies between rehab providers and clinics but you should expect to pay a cost ranging from £4,000 to £12,000 for a standard twenty-eight-day
treatment
programme. Some health insurance policies may cover the cost of private rehab within their cover.
How do you sign up to a rehab?
You can make a self-referral to your chosen private rehab provider, who will go through the admissions process with you. However, to initiate NHS rehab you must contact your GP, who will make a referral on your behalf.
How can I pay for a rehab?
You must arrange the payment for your rehab provider yourself. However, the admissions team will be able to answer any questions you may have about making payment. If you have healthcare insurance, you can contact them to enquire about whether
addiction
treatment is covered in your policy.
What rehab programmes are there?
Can you force someone to go to rehab?
Rehab requires the person to engage fully with the treatment programme, so if they themselves do not want to go to rehab, they will not engage. This means that you cannot force someone to go to rehab because the treatment would not work. You can however, encourage the person to go to rehab with open communication.
Can I sign up for rehab for someone else?
As mentioned above, it must be the decision of the person suffering from addiction to agree to attend rehab. This is because they must accept that they are suffering from addiction and be open to change. Due to this you cannot sign up for rehab on someone else's behalf; they must sign up for rehab themselves.
How long does a rehab process take?
The rehab process can last up to twelve weeks, but clients can decide to extent their stay if they want or need to. The duration of rehab depends on the client's progress with the treatment programme. Clients will first complete a
detox
in rehab before embarking on other therapies in the treatment programme, so we usually recommend a minimum stay of at least four weeks.
What is treated in rehabs?
Which drug addictions can be treated in rehab?
Both illicit and
prescription drugs
can be treated in rehab, as these substances can both be extremely addictive and harmful to the body. This also extends to the treatment of
legal highs
,
sleeping pills
,
stimulants
and alcohol (which is the most common form of codependency addiction that is treated in rehab).
Is rehab confidential?
Private rehab is strictly confidential, which means that professionals who work at the clinic will not disclose any information about your stay to anybody else. NHS rehab is also confidential but it will be included in your medical history. Only those who you choose to tell will know about your stay in rehab.
Can I visit a person who is in rehab?
The coronavirus pandemic created some interruption to the usual visiting procedures of our clinics. Usually, we open our doors to visitors every Sunday; we are in process of reintroducing this whilst promoting client and visitor safety. You can contact us to find out the latest update about visiting.
Are there free rehabs in Rutland?
Inpatient treatment with UK Rehab is only available through private funding. We always recommend our clients to consider inpatient treatment where possible because it allows you to break free of lifestyle triggers to focus solely on your treatment. However, there are some free outpatient services available in Rutland offering addiction treatment.
Can I get rehab funding through the NHS?
The NHS do offer some funding to cover costs of private inpatient rehab treatment. This process can be initiated by contacting your GP. However, a discussion with your GP does not guarantee funding approval. Funding applications take a long time with a lot of competition from multiple applicants.
Why is going to rehab important?
Addiction can harm all areas of a person's life, and rehab has the tools to support a holistic
recovery
by addressing the underlying causes of addiction, as well as the physical aspects.
Inpatient rehab starts with a medical detox, which allows clients to detox safely from the harmful substance they are addicted to. After this, rehab will use a range of therapies to teach coping mechanisms, new patterns of thinking and lifestyle changes to help combat addiction for the long term.
What is the difference between rehab and detox?
A detox is the process of becoming free of harmful substances through
abstinence
. You refrain from taking the addictive
substance
until it is no longer present in your body, and your body can heal to function without it. Rehab is a
rehabilitation
programme that aims to create long lasting change in clients to break the cycle of addiction. It teaches clients to use coping strategies to deal with triggers in their lives, instead of turning to addictive substances.
Find alcohol and drug rehab clinics in your area
No matter where you live, there is a drug rehab center that can help you overcome your addiction. We'll help you find it.
Select a County