Amphetamine Use Disorder Explained
Amphetamines are amongst the most popular illegal drugs in the UK, with hundreds of thousands of people taking them regularly. Unfortunately, some of those people go on to develop amphetamine use disorder – at great cost to themselves and loved ones.
What is Amphetamine Use Disorder?
Amphetamine use disorder is a medical condition in which the use of a drug or drugs in the amphetamine class causes a clinically significant impairment and/or distress to the individual concerned.
Amphetamine (alpha-methylphenethylamine) is a central nervous system (CNS) stimulant that is used medically to treat attention deficit hyperactivity disorder (ADHD), narcolepsy and obesity; amphetamine is also sometimes used as an athletic performance enhancer, and is commonly used recreationally for its euphoria and aphrodisiac properties.
Alongside amphetamine itself, a large number of drugs can be found in the substituted amphetamine class (compounds based upon the structure of amphetamine); these include both substances used legally to treat various disorders, and a number of drugs commonly used recreationally, including ecstasy (MDMA) and methamphetamine ("crystal meth"), which are illegal in the UK.
Despite their illegal status, and several high-profile deaths associated with their use, amphetamine and substituted amphetamines – ecstasy in particular – continue to be amongst the most commonly consumed illegal recreational drugs in the country, with well over half a million people taking ecstasy alone each year. Unfortunately, the abuse of these drugs has a number of serious health implications, and in many cases leads to dependence and addiction: methamphetamine in particular is known to have a high addiction liability (the probability that repeated use will result in addiction) and although the UK has not yet been hit by the meth epidemic which has wrought havoc in other countries, including the USA and Australia, meth use continues to grow year-on-year.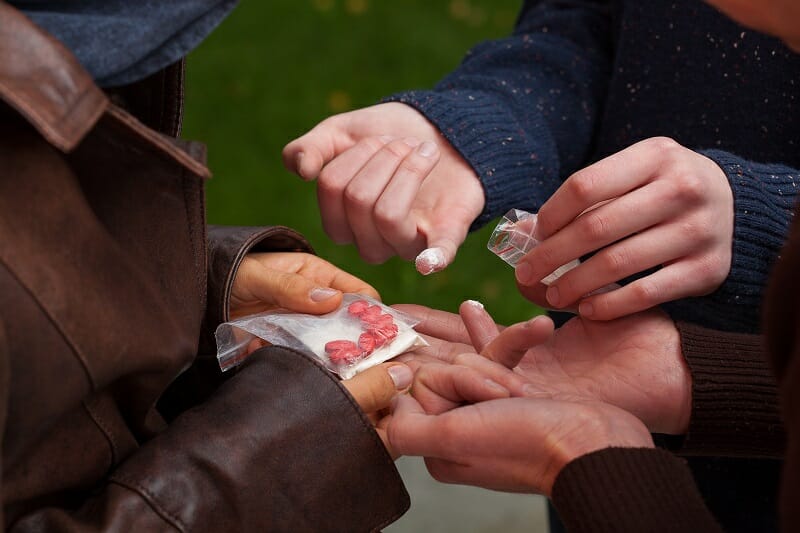 Get Confidential Help Now
Call our admissions line 24 hours a day to get help.
Risk factors of amphetamine use disorder
Some of the most prominent risk factors of amphetamine use disorder include a history of previous stimulant misuse, and/or of substance misuse generally; a pre-existing mental health disorder; a family background of stimulant and alcohol misuse; chronic stress; exposure to violence; exposure to crime; and being able to obtain amphetamines relatively easily.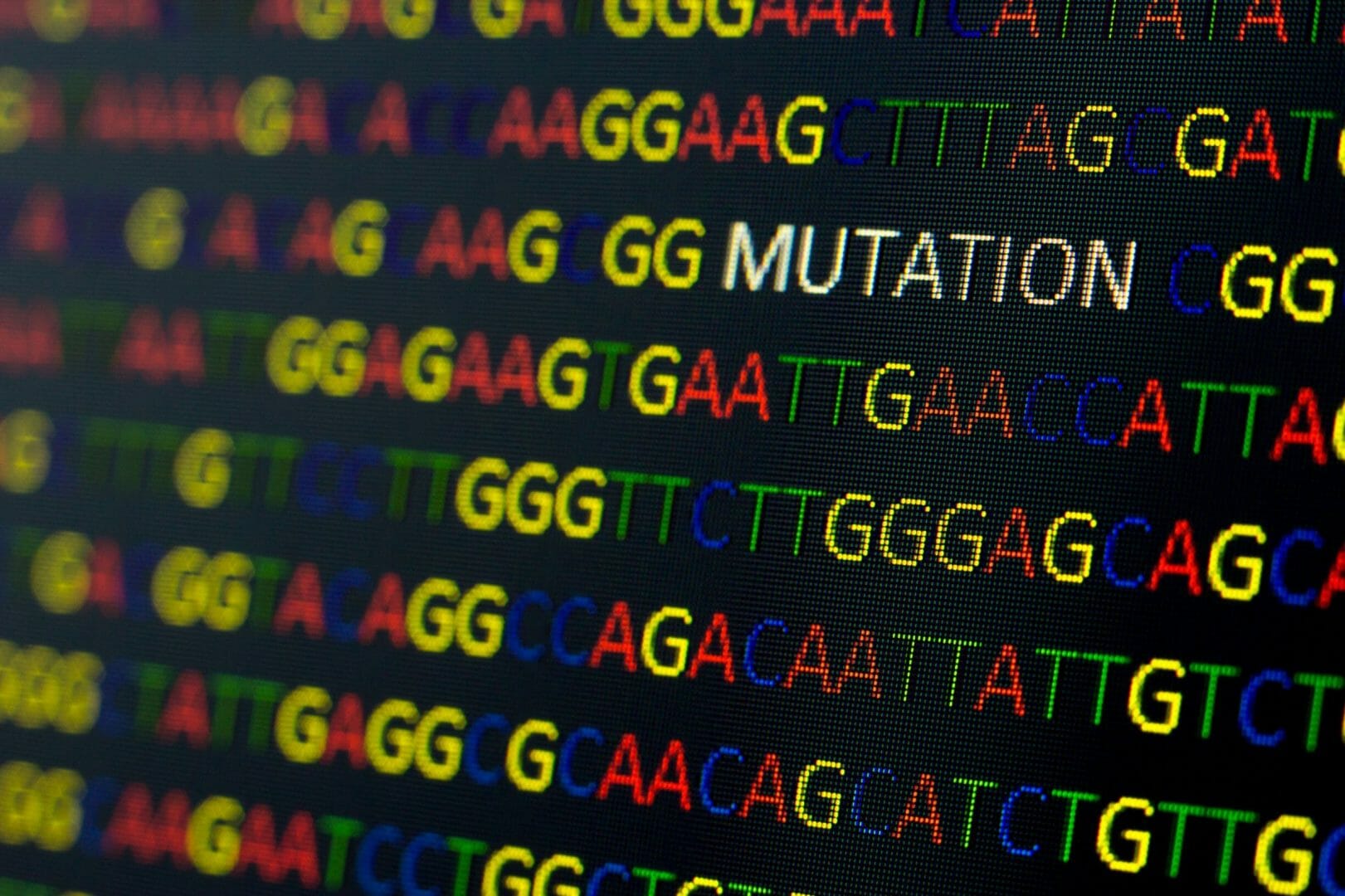 Causes of Amphetamine Use Disorder
Both genetic and environmental factors are known to contribute to an individual's susceptibility to substance use disorders. Heredity plays a significant role: people with parents who struggle with substance abuse and addiction are a much higher risk of developing such conditions themselves. Meanwhile, growing up in an environment in which amphetamines are abused regularly, working or studying in such an environment, or having a peer group in which amphetamine use is common are all known to increase the likelihood that a person will experiment, and develop a problem, with amphetamines.
Symptoms of Amphetamine Use Disorder
Amphetamine use results in the short term in euphoria and invigoration, a heightened pace of thought and speech, the desire to move (especially to dance), increased libido and, with some substituted amphetamines – most notably ecstasy – feelings of great empathy with one's companions.
Visible physical symptoms of use may include sweating, dilated pupils and flushed face, as well as jittery eyes, jaw clenching and teeth grinding, and shaking and spasms.
Long-term use can result in various physical and mental health complications (see below) as well as the development of dependence and addiction: the user's system becomes used to the presence of high quantities of amphetamines, and tolerance develops. Once this has taken place, ceasing use results in the manifestation of withdrawal symptoms including cravings which drive repeated consumption of the drug; other symptoms include insomnia, agitation, irritability, exhaustion, suppressed appetite, anhedonia, depressed libido and depression.
How Amphetamine Use Disorder Impacts Your Health
Amphetamine use can lead to a number of serious health issues. Some people have died after only one dose of amphetamines; overdose is a constant threat. Long-term use can result in amphetamine psychosis as well as various other mental disorders including depression, anxiety and other mood disorders. Cardiovascular and respiratory conditions, including potentially fatal ones, have been associated with amphetamine abuse, as have seizures and stroke. People injecting amphetamine are at risk of contracting HIV/AIDS. Less dangerous, but still unpleasant, health consequences include gum disease and dental problems, impotence, dry mouth and tics.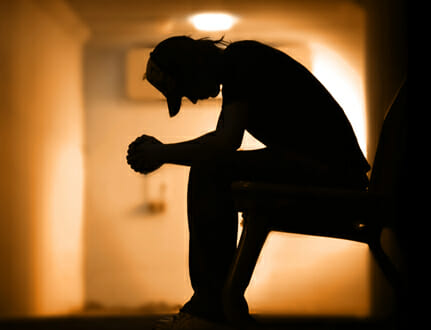 How to prevent amphetamine use disorder
The only way to be completely sure of preventing amphetamine use disorder is, simply, not to take amphetamines. Failing that, limiting the frequency of their consumption to, say, every few weeks, (and never injecting them intravenously), keeping to a relatively low dose, and not mixing them with other drugs (including alcohol) are basic steps which should in the prevention of amphetamine use disorder.
Get Help Today
If you feel your amphetamine use has become a problem, only you can take the first step towards resolving a problem: acknowledge your condition, and reach out to your GP and/or an addiction specialist for help. Various organisations and facilities across the UK have treated countless amphetamine addicts successfully, and you could join them: speak with your doctor and an addiction specialist and take the first steps back towards happiness and a healthy life.
Get Confidential Help Now
Call our admissions line 24 hours a day to get help.
Find alcohol and drug rehab clinics in your area
No matter where you live, there is a drug rehab center that can help you overcome your addiction. We'll help you find it.
Select a County