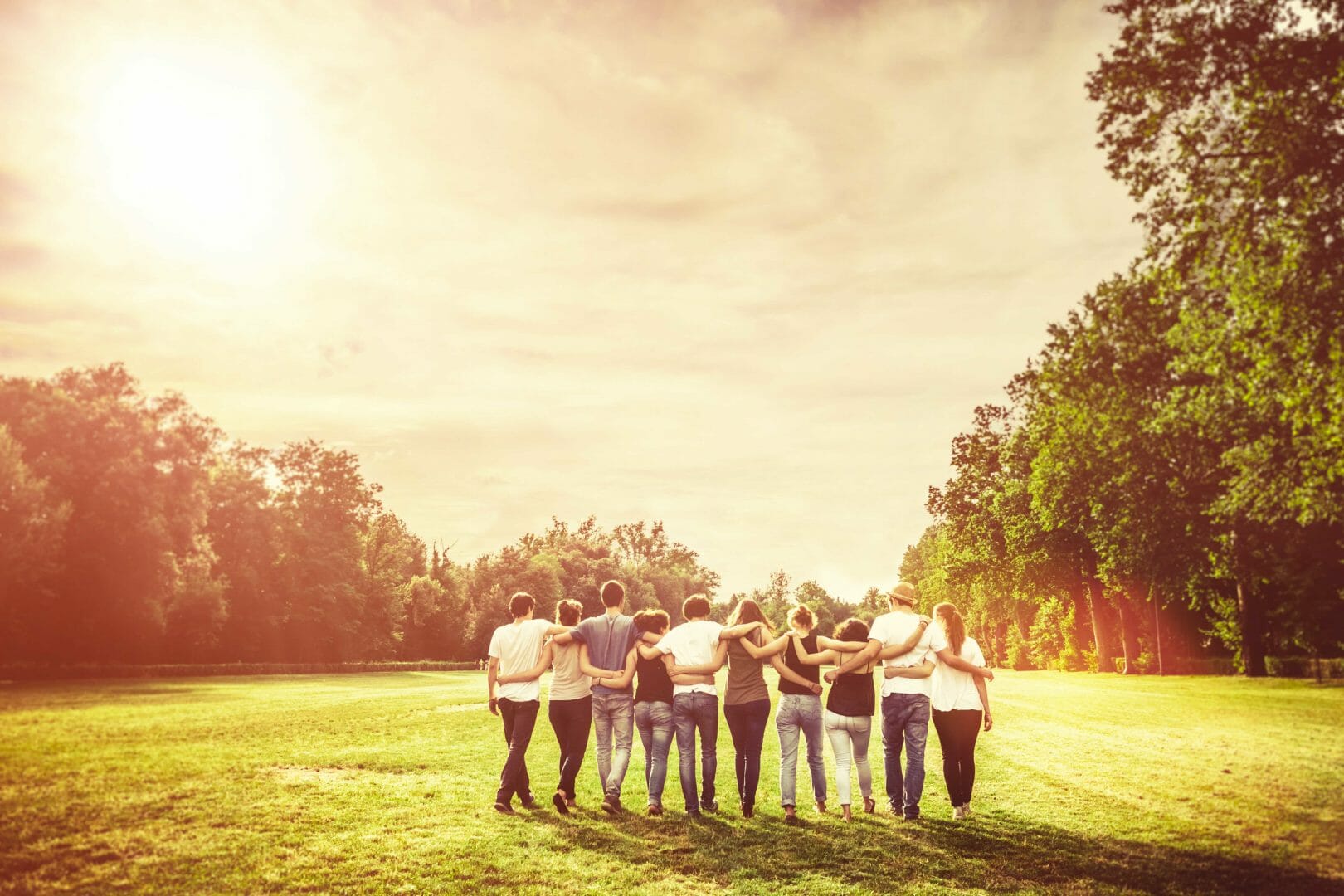 The idea that there is a connection between strong social ties and success in recovery is supported by evidence. Research in 2009 by the Study Support Project found that clients who had this type of support were far more likely to remain sober. Strong social connections have also been found to increase the likelihood of enjoying a long life with fewer health problems.
The Importance of Social Ties
Humans are social animals, meaning that they depend on the group for survival. There is a deep psychological need to connect with others but, if this does not occur, it can lead to psychological problems. The individual develops an identity by belonging to a social group, and these units provide a number of vital functions, including:
a source of advice and support
a feedback function on behaviour and beliefs (it is often because of the reactions of others that an individual discovers that an action they are doing is wrong)
a source of practical help (for example, it may be possible to borrow money from a friend)
a source of encouragement
these groups provide the individual with a sense of belonging
positive influences.
If people become caught up in addiction then it will usually have a negative impact on their social ties. This type of behaviour can easily alienate friends and family because it usually involves a great deal of suffering for anyone close to the addict. The individual may respond to this by spending their time with drinking and drug using friends, but this type of social group can be a very bad influence. Even if the individual does not alienate non-drug using friends, they may lose contact with them because they no longer share much in common.
Lack of Social Ties in Recovery
It is common for those who enter early recovery to have minimal social ties except for drinking and drug using friends. The individual may be estranged from his or her family and they can find it hard to meet new people now that they are sober. If this person is unable to build up new social ties, it can mean that they are unable to create a strong recovery.
The reason lack of social ties can be such a problem in recovery is that:
the individual may use loneliness as a justification to relapse
loneliness is a common relapse trigger
the person has nobody to turn to for advice
the individual feels unsupported so staying sober feels overwhelming
the person will be at the mercy of their own thinking
the person is likely to find life in recovery to be incredibly unsatisfying
 there is nobody to offer feedback on how the person is progressing.
How to Get Social Support in Recovery
Those in early recovery can find it harder to build social ties because they may feel like they are starting from square one. There are options for making this process of building a network of friends a bit easier:
joining a recovery fellowship
asking for phone numbers/emails at recovery meetings
going for coffee after recovery meetings
joining a club
taking up a sport
starting a night class
doing some type of voluntary work
attend social events aimed at people in recovery
try social options like coffee shops.
These days it is also easy to meet people online, but it is important to have offline friends as well as online ones. The online recovery community is very welcoming, which can be a good source of support and advice.