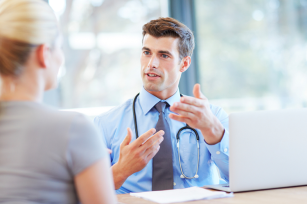 Drug rehabilitation treatment is an ongoing process and should be followed and respected by healthcare workers under all circumstances. Patients should not be labelled and dismissed just because they are recovering addicts. This can lead to tragic circumstances, as the family of Sian Hollands found out the hard way.
Why Did Sian Hollands Die?
Sian Hollands died of a pulmonary embolism at the age of 25. That was the official medical cause of her death. The inquest into her death, however, found that her treatment was lacking and that she might have lived if her doctors had paid more attention to her drug rehabilitation treatment. Recording a narrative verdict, coroner Roger Hatch said, "The death of Sian Hollands was due to the failures of the doctors at the Darent Valley Hospital in Dartford to examine, diagnose and treat her for pulmonary embolism following her admission to the hospital. Had they done so, on the balance of probability, she would not have died."
Although the hospital apologised and have taken the inquest's instructions on board, there is still a huge gap in the lives of Sian's three children and her partner.
How Could Her 2015 Death Have Been Prevented?
The hospital admits that it made some mistakes. The inquest has highlighted a number of weaknesses in the way that her care was delivered. The trust said it would be complying with the coroner's directions, with a spokesperson saying the trust had looked at its emergency department procedures and changed its system in order to recognise how severely a patient might be deteriorating. He also said staffing levels had been increased, with a general manager available on weekdays and extended matron cover at weekends.
When Sian was admitted to the hospital, she was given an electrocardiogram (ECG) and methadone and was then told she was being discharged. If the doctors had paid more attention to the symptoms that she presented with as well as the fact that she was in withdrawal, her life might have been saved.
What is Methadone?
"Methadone is an opioid medication. An opioid is sometimes called a narcotic. Methadone reduces withdrawal symptoms in people addicted to heroin or other narcotic drugs without causing the 'high' associated with the drug addiction.
Methadone is used as a pain reliever and as part of drug addiction detoxification and maintenance programmes and is only available from certified pharmacies."
Although methadone is used in drug rehabilitation treatment programmes, it can also be habit forming and must therefore not be used in larger dosages or for longer periods of time than it was prescribed for. If the dosages vary or are interrupted, there can be severe consequences to the person taking the medication – including difficulty breathing.
Ongoing Drug Rehabilitation Treatment
When treating a patient for the symptoms that Sian presented at the hospital, doctors and other healthcare personnel should take note of the drug rehabilitation treatment regimen that the addict is following. If there are indications that he or she did not fully comply with the requirements (e.g. relapsed) or stopped taking their medication such as methadone, doctors should seriously consider what the health consequences will be for the patient. In Sian's case, she was 'judged, labelled and ignored'. The inquest found that there were several weaknesses in the treatment that Sian received and that the doctors should have taken better note of her complaints.
This incident highlights the need for compliance when an addict embarks on a drug rehabilitation treatment programme. So much can go wrong when the addict relapses or does not take his/her withdrawal medication as prescribed.
What Is the Way Forward?
This is a tragic example of non-compliance. Sian neglected to take her methadone for a few days and developed serious side effects as a result. Her family will need to move forward with their lives now that the inquest has found that the hospital neglected to treat Sian appropriately. The verdict will not bring this mother-of-three back to life.
The way forward for every recovering addict on a drug rehabilitation programme is to stick to the programme. It is vital to take medication as prescribed, not to drink alcohol or use drugs (relapse) while taking the medication and go to regular therapy sessions. In this way, professionals can pick up if the addict is having problems keeping to the programme and is likely to relapse and therefore requires additional assistance and support. In Sian's case, her partner should have taken her to a doctor the moment that she decided not to take the methadone anymore. The doctor would have been in a position to advise them on how to proceed If she no longer wanted to take the methadone and could have offered assistance with her withdrawal.
Where to Get Help?
UK Rehab has a network of private rehab centres and clinics where you will find well-trained therapists and counsellors who are ready, willing, and able to help you – whether you are addicted to drugs or dependent on alcohol. They have expert knowledge and extensive experience to assist you with the problems and challenges that you face during detoxification as well as the recovery process. You will be given a tailor-made drug rehabilitation treatment programme to address the issues that you face in your own life as well as educating and involving your family and friends in your recovery process.
If you need help, we are but a phone call away.