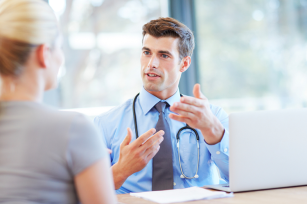 Inpatient rehabilitation programmes for addiction problems have been around since the nineteenth century. The first rehabs appeared in the United States where they were known as 'inebriate houses'. These early programmes were very basic, revolving around trying to teach the person to start behaving morally. By the early twentieth century, it became evident that individuals trapped in addiction were ill and not bad people and the programmes changed to reflect this.  In recent years, there has been a move away from generalised addiction treatment plans to individualised care planning.
What is Individualised Care Planning?
Individualised care planning refers to a situation where the programme you follow is based around your exact needs. This can happen because when you first arrive at a facility, you are fully assessed to determine what these needs are. You are also continuously assessed during your time in the rehab to make sure that the programme you are following is always addressing your needs.
Benefits of Individualised Care Planning
Those that fall into addiction tend to share at least some similarities, but in many ways are unique – no two stories of addiction are the exact same. In the past, rehabs have offered general recovery programmes, meaning that every client follows more or less the same path. The problem with this approach is that each person has their own unique treatment needs, and it explains why this approach fails so many people.
A general rehab programme offers a mix of treatments with the aim of providing the average person with the tools they need to break free of addiction. The reality is that most people are not going to have the same needs as the average person. In practice, this means that the client may waste time on treatments they do not really need while failing to get the treatments they do need. The great thing about individualised care planning is that it is based on the needs of the individual and not on what most people need.
Individualised care planning starts from where the person currently is instead of trying to fit into an existing programme; the client gets to benefit from something that is tailor-made to their needs. This will greatly increase the likelihood that the individual will be able to break free of addiction. The rate of relapse for the traditional programme is high, which is often because the individual did not get what they needed during their time in rehab.
Why are More Rehab Programmes Now Offering Individualised Care Planning
It would be much easier for a rehab programme to offer just one programme that every client was expected to follow. Providing individualised care involves more work because therapists are designing a new programme for every client that arrives. The reason why an increasing number of rehabs are now willing to do this is that it is a more effective approach.
The idea of a 'one size fits all' approach to recovery is quickly becoming obsolete. The goal is no longer for rehabs to offer the best possible general programme, but to offer exactly what each client needs. It means listening carefully to what the client wants rather than trying to tell them what they should want.
Individualised care planning now seems to be the future; the majority of UK rehabs now offer this type of approach.  It makes sense to make this change as it increases the likelihood that the client will be able to get what they need. Rehab programmes need to have impressive success rates in order to survive in a highly competitive market and this is not something they are going to get with the 'one size fits all' approach.