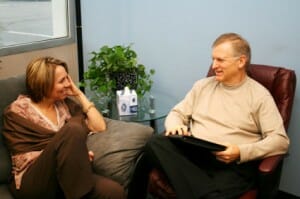 For most people affected by drug or alcohol addiction, addiction counselling is a vital service. While it may be possible for some to overcome addiction by themselves, most will need some form of counselling or therapy in order to recover. Fortunately, there are many organisations around the UK that work hard to provide addiction counselling and other services to those who need it.
Here at UK Rehab, we liaise with many organisations across the UK to ensure that everyone who gets in touch with us can access the services that will help him or her to overcome their addictions. This includes private clinics, local support groups, the NHS and charities. In light of this, we are delighted to hear that an addiction recovery charity in Scotland is close to reaching its fundraising target, which was set in 2015.
New Premises
Teen Challenge North East Scotland, set a £535,000 fundraising target and hoped to raise this money to buy its centre premises. They aimed to raise the money over a five-year period, but thanks to generous donations, the charity is set to achieve its goal well ahead of schedule.
Teen Challenge North East Scotland is currently renting the Benaiah Recovery Centre and wanted to raise the money to purchase the building. The charity, which helps women and their children, has now revealed that it has already raised three-quarters of the target in under two years.
Buy Benaiah Campaign
Paul Beaton, support worker at the charity, said, "The highlight for us of 2016 is the Buy Benaiah campaign. It's going really well. The new fundraising total for the Buy Benaiah campaign is £424,240 – that's 79% of the £535,000 target. But there is still a fair amount of money to be raised and a lot of hard work to do. What's been really encouraging is the people that have really thrown their weight behind the campaign. The community has really thrown its weight behind it."
Obstacle to Recovery
Paul explained that a common obstacle to recovery for many women is the fact that they do not want to be separated from their children while trying to get better. However, the Benaiah Centre allows women to stay with their children as they tackle their addiction. Paul added, "It's very successful for those that come in and stay. It's about coming out into the countryside away from the hustle and bustle and working on their issues. It's all based on Christian principles. And you've got the counselling sessions and work duties. For those that do go through and apply themselves – it is very successful, particularly compared to other forms of addition recovery."
He went on to say, "It's a great atmosphere and there's a great spirit in both centres. There's a lot of laughter, but there's got to be a disciplined element as well."
Waiting List
As with many charity organisations that provide residential beds for addiction, the Benaiah Centre has a waiting list of individuals who want a place. The centre houses six women at a time, and since it opened its doors in 2009, it has helped approximately one hundred women to get their lives back on track. Paul said, "We help them to really find lasting freedom from their issues. The need is as great as ever. The north-east of Scotland has been particularly hit hard with drug abuse. In many ways, our ideal scenario is that we wouldn't be here and there wouldn't be a need for us. But the need is there, and there are some really sad stories, with people's lives being decimated."
As part of the fundraising effort, area manager Gordon Cruden has slept rough for a month, and has also visited every US state on a motorbike in just twenty-eight days.
Finding the Right Rehab Centre
Rehab centres like Teen Challenge North East Scotland operate across the country with the aim of helping those affected by addiction. With so many centres available, it can be difficult to find the one that is right. However, that is where UK Rehab comes in; we are a free referral service working hard to provide a link between those who need help for addiction and the many organisations that provide that help.
If you or someone you love is affected by addiction, call UK Rehab today. As part of our free service, we offer comprehensive assessments and referrals based on the individual needs and circumstances of the client. We will work with you to determine the severity of your illness so that we can be sure to find the most suitable rehab programme in your area.
Committing to Recovery
With addiction counselling, it will be easier to establish the root cause of your addictive behaviour. This is a very important step on the road to recovery and it is vital that you make the commitment required to overcome your illness. If you are prepared to make changes and engage with your counsellors and therapists, you could soon be living a happy and healthier life with the people you love.
By committing to a comprehensive recovery programme, incorporating detox, rehabilitation and aftercare, you could begin a substance-free life and start to repair the damage that drugs or alcohol have caused.
For more information on addiction counselling or specific rehab programmes in your area, contact UK Rehab today. Our 24-hour helpline is staffed by friendly individuals who will listen to what you have to say and who will help you to find the most suitable rehab provider based on your particular requirements.
Source: North-east addiction recovery charity makes major strides in raising funds to buy base (Evening Express)