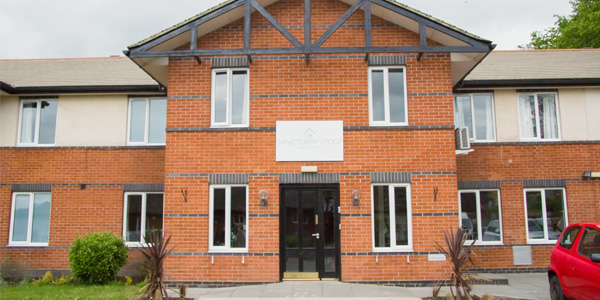 Hedingham Road, Halstead, Essex. CO9 2DW
Key Points
Private
Holistic Treatment
Onsite gym
Residential
Sanctuary Lodge is a state-of-the-art detoxification and rehab facility. Located in the picturesque market town of Halstead, it itself boasts 24 double bedrooms with en-suite bathrooms. The treatment programmes are fully integrated, meaning that they can facilitate a full on-site medical detox and rehabilitation programme within the same unit.
Joshua
Great therapy staff who really know their game. I came here a broken husk of a person and leave clean, positive and hopeful for the first time in many years. I cannot thank the full staff team for their support and compassion. Literally this place has been a sanctuary for me. Really grateful.
Terry
My 28 days at Sanctuary Lodge has been one of the most fulfilling experiences of my life, yet also the scariest as it brought out a lot of deep feelings and emotions. However the treatment I've received and the encouragement and support are first class and I will leave here with a sense of clarity and hope for the future. Heartfelt thanks to all the staff who cared for me, especially Angie my focal therapist and all the members of my peer group for a wonderful, spiritual journey. "One Day At A Time".
CW
I feel that this place has saved my life. Staff and therapists knew I was us well and they helped me in my medical treatment . I am feeling much better. I will recommend anyone to come here for treatment to get better.