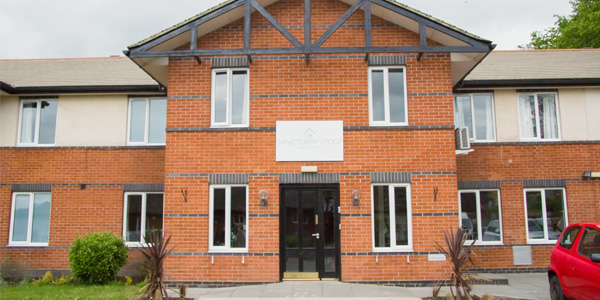 Hedingham Road, Halstead, Essex. CO9 2DW
Key Points
Private
Holistic Treatment
Onsite gym
Residential
Sanctuary Lodge is a state-of-the-art detoxification and rehab facility. Located in the picturesque market town of Halstead, it itself boasts 24 double bedrooms with en-suite bathrooms. The treatment programmes are fully integrated, meaning that they can facilitate a full on-site medical detox and rehabilitation programme within the same unit.
Gabe
Sanctuary lodge has saved my life, it has taught me all the skills I need to fight the disease of addiction. I couldn't have done it with out my therapist Ian, my peers and the rest of the therapists including the support team and the nurses
MZ
Phenomenal therapists and facility. Five stars
Mike
Sanctuary lodge has given me a new lease of life. I came here broken and miserable, I leave here smiling and looking forward to a bright future. I can't thank the staff enough. I would recommend Sanctuary Lodge to anyone seeking a good recovery from any form of addiction. Friendly staff, clean rooms and good food and made some great friends here. Thank you to all the staff, cleaners and chefs included. You saved my life!