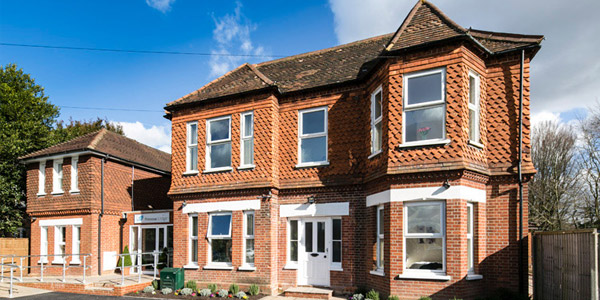 Perry Hill, Worplesden, Guildford, Surrey. GU3 3RY.
Key Points
Private
Holistic Treatment
Onsite gym
Residential
Primrose Lodge is a comfortable, fully equipped detox and rehab facility. Clients are admitted after an assessment, and everyone will receive a special, bespoke treatment plan which can help them personally. The clinic does not believe that there is a single, multi-purpose solution to every addiction, but instead create personalised plans for all clients.
Bobs
Wonderful staff. Wonderful care. Wonderful food. Wonderful experience for a wonderful life in sobriety. Thank you Primrose. I'll never forget you and all my fellow souls with whom I shared my time with in recovery. I hope I don't see you ever again ????
Susan J Lucarotti
Very friendly staff and the food was delicious. A comprehensive programme of treatment available
Hollie
I am thoroughly satisfied with the treatment I received on the 28 day programme at primrose lodge. Staff were kind and attentive as well as catering to my dietary requirements and being very helpful and respectful regarding my needs for my eating disorder also. My therapist was extremely helpful and I feel I have learnt a great amount of tools to prepare me for my recovery when I leave.