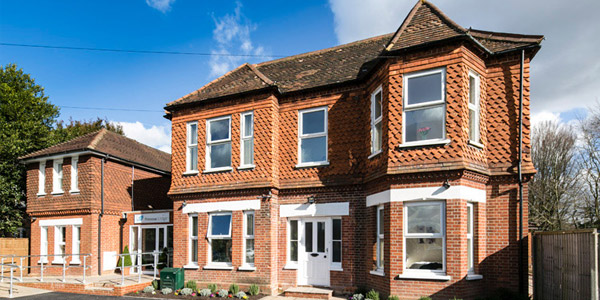 Perry Hill, Worplesden, Guildford, Surrey. GU3 3RY.
Key Points
Private
Holistic Treatment
Onsite gym
Residential
Primrose Lodge is a comfortable, fully equipped detox and rehab facility. Clients are admitted after an assessment, and everyone will receive a special, bespoke treatment plan which can help them personally. The clinic does not believe that there is a single, multi-purpose solution to every addiction, but instead create personalised plans for all clients.
Daniel Clark
Primrose has undoubtedly changed my life for the better, the staff are amazing and could really understand what I was going through. However, by far the best part of the experience has been the connections I have made with my fellow addicts. I've made friendships that will last a lifetime and I will be forever thankful to Primrose Lodge for the chance at life they have given me.
William Cummins
I attended Primrose Lodge from 18 December 2019 to 14 January 2020. I found the facilities and staff to be of an excellent standard and have no hesitation in recommending it to future potential residents.
DH
The staff at Primrose Lodge are top class and very dedicated to their vocations of bringing people back from the brink. I will always be so grateful for the sympathetic care and support they have given to me. I would certainly recommend Primrose Lodge. The first week is tough to get through with no mobile phones allowed and no exercise allowed and some strange rules to understand. All in all though, a life-saving service and life changing experience! Looking forward to an exciting new healthy life-style!