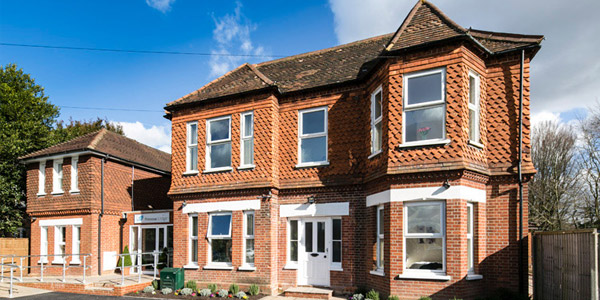 Perry Hill, Worplesden, Guildford, Surrey. GU3 3RY.
Key Points
Private
Holistic Treatment
Onsite gym
Residential
Primrose Lodge is a comfortable, fully equipped detox and rehab facility. Clients are admitted after an assessment, and everyone will receive a special, bespoke treatment plan which can help them personally. The clinic does not believe that there is a single, multi-purpose solution to every addiction, but instead create personalised plans for all clients.
Anon
Primrose Lodge is amazing, I'm so grateful that I came
Nitris Oxide Addict
I came into this place after a long period of sobriety/ relapse I felt broken - hopeless - like a failure— why I throw away my clean time !!? I was so angry at myself Through the program here at Primrose Lodge I have learnt a lot / I've been more honest with myself then ever before / I've been forced to confront both my addictions and my feelings .. things I'd bottled up and swept under the rug. I feel more myself than ever, confident of a sustainable sobriety when I leave I've begun a journey I will need to continue beyond these walls - but I feel hopeful for my future and grateful for my time here
Michael byrne
Met all my needs professionally run iam very happy with my treatment here staff here. Are excellent highly recommend.