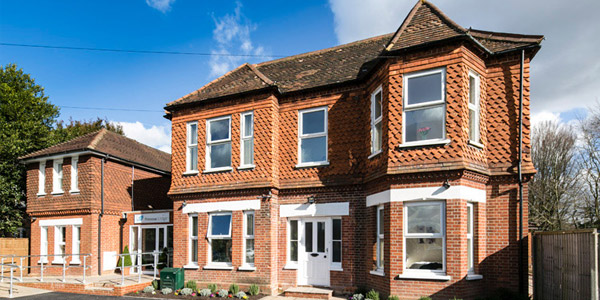 Perry Hill, Worplesden, Guildford, Surrey. GU3 3RY.
Key Points
Private
Holistic Treatment
Onsite gym
Residential
Primrose Lodge is a comfortable, fully equipped detox and rehab facility. Clients are admitted after an assessment, and everyone will receive a special, bespoke treatment plan which can help them personally. The clinic does not believe that there is a single, multi-purpose solution to every addiction, but instead create personalised plans for all clients.
Drew
A well structured program designed that presents you with the knowledge needed to help you be successful in your recovery, everything learned can be applied to the day to day journey of recovery outside the clinic.
Pete
Brilliant therapists and support staff. This process has really transformed my life.
Harryd
Best rehab in the country. My experience here was amazing, felt at ease within ten minutes of arriving. Fantastic staff and they are very helpful. Couldn't have been in better hands. Great therapists team, great activities and accommodation. Theirs no price on happiness or life but this place made me achieve what i wanted and needed. Thanks Primrose Lodge for helping me become the man I am now with a new mind and set of eyes on this great world. Plus a thirst for life again.