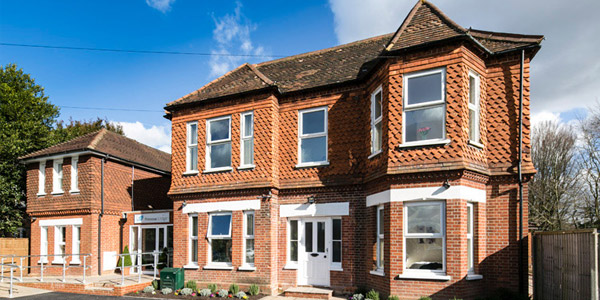 Perry Hill, Worplesden, Guildford, Surrey. GU3 3RY.
Key Points
Private
Holistic Treatment
Onsite gym
Residential
Primrose Lodge is a comfortable, fully equipped detox and rehab facility. Clients are admitted after an assessment, and everyone will receive a special, bespoke treatment plan which can help them personally. The clinic does not believe that there is a single, multi-purpose solution to every addiction, but instead create personalised plans for all clients.
Chris609
Primrose Lodge is an amazing place! Really friendly safe environment, the staff are are and therapists are lovely people who are very professional and attentive. Accommodation is comfortable and clean, the food is amazing! I have made some really good friends whilst being here. and i'm not saying this lightly I genuinely believe Primrose Lodge and all its staff saved my life and taught me a better and more healthy way to live my life. I am forever grateful and would recommend it to anyone who needs the help that they offer. Thank you all at Primrose Lodge X
Sanjay
I stayed at Primrose Lodge in March 2020, for 28 days too treat my Alcohol Addiction, I cannot recommend this place enough. I had the best treatment in the best facility. The staff are very professional and are extremely caring. The fellow peers have all been very supportive and friendly, the environment is friendly and relaxed. I cannot believe how much I have changed and I am truly grateful to them for what they have done for me and my family. Thank you so much.
Angela
Great 28 day programme. Staff and therapists are amazing. Food is incredible and comfortable rooms. The days are very well structured. I thoroughly recommend Primrose Lodge to anyone who is struggling with addiction, depression or anxiety. I have learned so much about myself and what is important to me in my life. Thanks to all. x