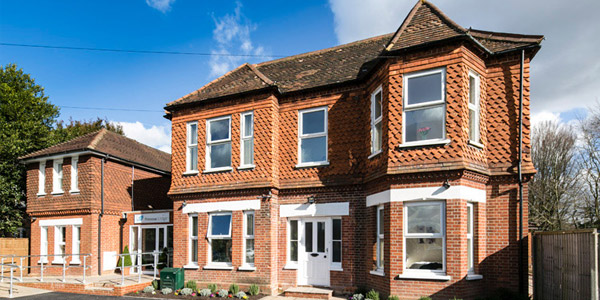 Perry Hill, Worplesden, Guildford, Surrey. GU3 3RY.
Key Points
Private
Holistic Treatment
Onsite gym
Residential
Primrose Lodge is a comfortable, fully equipped detox and rehab facility. Clients are admitted after an assessment, and everyone will receive a special, bespoke treatment plan which can help them personally. The clinic does not believe that there is a single, multi-purpose solution to every addiction, but instead create personalised plans for all clients.
Fai7
Great community, good philosophies, and a lot to be gained from being here. Also.... Carol is wonderful.
darren
i found my stay here comfortable all the staff supportive and professional at all times i would recommend.
JE
28 Day treatment course for alcohol. This was 'just what the Doctor ordered'. Peaceful surroundings, very helpful, friendly and professional staff who can speak and give guidance from their own experiences. My stay gave me a complete break form my existing world giving the chance to reflect on life, guidance on how to move forward - and hence avoiding a complete burnout that I was heading for. The 'tool box' is now full and ready for use. Strongly recommended for anyone seeking help and especially for this who like delicious meals alongside. ?