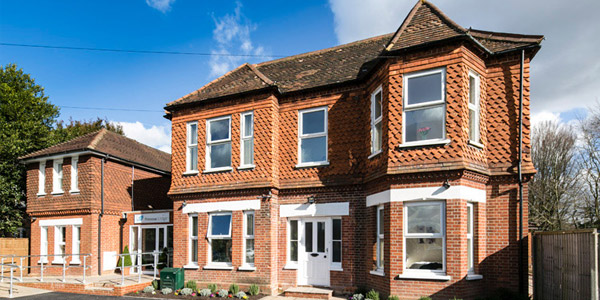 Perry Hill, Worplesden, Guildford, Surrey. GU3 3RY.
Key Points
Private
Holistic Treatment
Onsite gym
Residential
Primrose Lodge is a comfortable, fully equipped detox and rehab facility. Clients are admitted after an assessment, and everyone will receive a special, bespoke treatment plan which can help them personally. The clinic does not believe that there is a single, multi-purpose solution to every addiction, but instead create personalised plans for all clients.
Peter
Excellent staff and great programme
james
I'd like to thank everyone at primrose for helping me on my journey in to a life of recovery. Julia was brilliant I can not thank her enough for helping me find a better way of living. the support team are amazing, Lauren goes above and beyond for the clients, making time when they need and showing real care. Barry is a calm light that I will truly miss being around. I can not prise this place enough. Jacks food is ex ellent and brings home comfort. Thank you Johnny and the whole team.
Jamesl
The staff went above and beyond for me to feel at home and safe. Julia was amazing as a therapist, she was able to work with me better than I could have imagined. All the care workers and support, especially Lauren, went out of their way to talk whenever I needed picking up. Jacks food brings the home comfort needed in this space. Amazing place, thanks to the whole team.