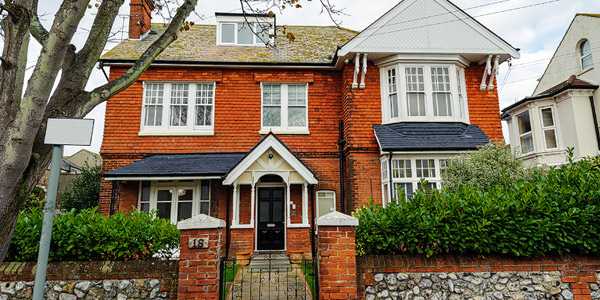 18 Winchester Road, Worthing, Sussex. BN11 4DJ
Key Points
Private
Holistic Treatment
24/7 nursing
Residential
The Recovery lighthouse is an inpatient detoxification and rehab facility which has 13 bedrooms and is located in a quiet, residential area of Worthing. All bedrooms are decorated to a high standard for maximum comfort. The treatment is fully integrated, meaning that the team can facilitate a full on-site medical detox and rehabilitation programme within the same unit.
P. W.
I came to the Recovery Lighthouse not knowing what to expect. After the first day I knew I was in the right place. The staff helped me to better understand my addiction and with the help of my peers I have come leaps and bounds from when I turned up. It is a very safe place for anyone to start there journey to recovery. Thank you to all the Lighthouse staff for making my stay here a life changing experience.
CJ
The lighthouse has changed and saved my life. I am anxious to leave, but now feel I have the tools and knowledge to deal with my alcoholism. A big thank you to everyone here.
Nicola
I can't speak highly enough of the support and fantastic advice I've received from Grant . My Dad was in a terrible way and I was completely out of my depth and lacked knowledge , thankfully with Grants help , support and advice my Dad was given a place with urgency and is now thankfully well on the road to recovery . My family and I can't praise him enough , with his natural advanced empathy and passion to help others he has played a huge role in saving my Dad from self destruction . I would most definitely recommend to all .This Rehab not only helps and supports people with their recovery but are also amazing at keeping their families updated And offer support . Sending a loved one away can be most heart breaking however should all rehabs have staff as compassionate and understanding as Grant it can make life a lot easier and less daunting . After speaking to Grant when I first began my rehab search , hearing his compassion I instantly knew that's where I wanted my Dad to go , I without a doubt made the right choice .