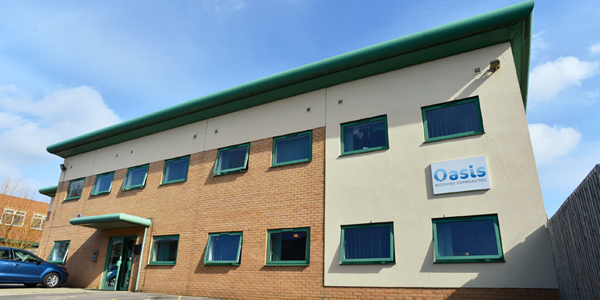 21a Bolling Road, Bradford. BD4 7BG
Key Points
Private
24/7 Nursing
24/7 nursing
Residential
Oasis Bradford was built in 2009, originally commissioned by the Department of Health as the only detoxification clinic of its kind in West Yorkshire. This is a 19-bed facility, equipped to accommodate people with limited mobility, as well as and wheelchair users. The centre can also accommodate some self-care and can make provision for additional personal care needs. The treatments include high-risk detoxes among others. Oasis Bradford provides a safe, supportive inpatient environment, where clients can complete a medically managed physical withdrawal from drugs and alcohol.
PC
I have thoroughly enjoyed my stay and will be taking alot away with me.
NW
It has saved my life, course work has been informative productive and essential to my recovery. The experience has been invaluable despite my doubts at the beginning and I would recommend treatment for any kind of addiction that may require it.The long term benefits is worth the sacrifice for a long term gain.
Annoymous
Staff are professional and receptive to changing needs, always available for advice and the experience has been helpful with good workshops which helps you understand and accept your addiction and the tools to deal with it.