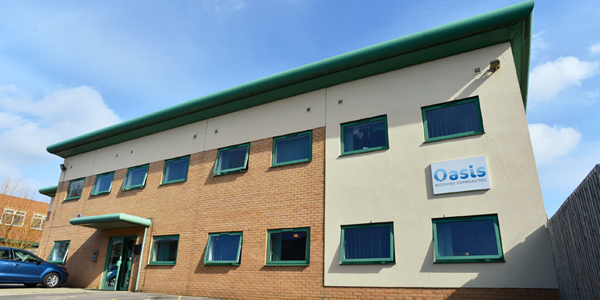 21a Bolling Road, Bradford. BD4 7BG
Key Points
Private
24/7 Nursing
24/7 nursing
Residential
Oasis Bradford was built in 2009, originally commissioned by the Department of Health as the only detoxification clinic of its kind in West Yorkshire. This is a 19-bed facility, equipped to accommodate people with limited mobility, as well as and wheelchair users. The centre can also accommodate some self-care and can make provision for additional personal care needs. The treatments include high-risk detoxes among others. Oasis Bradford provides a safe, supportive inpatient environment, where clients can complete a medically managed physical withdrawal from drugs and alcohol.
Michelle
I arrived physically and mentally alcohol dependent.The physical dependency was eliminated within the first few days.All the workshops counselling sessions and free time with peers have given me the first block in the foundations to help me arrest my addiction and place it in remission.I have also learnt that 'I alone can do it,but I cannot do it alone'. As such I will be using UKAT Alumni and other support groups of which I have been advised.
Michael
I would like to thank all the staff and my peers. I consider this treatment has saved my life.
Lee
This was my second time here I came with a different mind set and clear goals.The staff and my peers have been a huge asset and I thank them from the bottom of my heart.