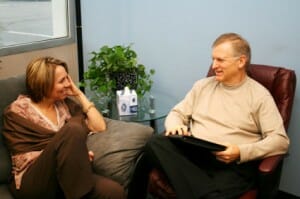 There was a shocking story this week in the Daily Mail about a retired army major who lost over £750,000 to an online gambling addiction. Justyn Larcombe describes how he went from making a simple £5 bet online for fun to losing everything he owned. His story is a dramatic example of how online gambling can take control of people's lives and drag them into a savage downward spiral.
The Progression of a Gambling Addiction
Justyn Larcombe left the army and found his way into a high-powered job in the City of London. He began to accumulate all the paraphernalia of success, including fancy cars (a Mercedes and a Porsche), luxury villa holidays in exotic destinations, and a house worth half a million. Justyn had a devoted family and was living the good life – it looked like he was set for life.
The addiction problems of Justyn Larcombe began with a small £5 bet on a rugby match one boring Saturday afternoon. He found a way to do this online using a gambling website, so he decided to just give it a go. This was his first time ever gambling and when his team won, he enjoyed the thrill of doubling his money. Justyn couldn't believe that it was possible to make money so easily and it seemed like harmless fun to place a few more bets. He enjoyed a few more lucky wins, which encouraged him to start gambling for higher stakes. Within a very short time he had moved from gambling with £5 stakes to gambling with £100 stakes.
After his initial burst of wins, Justyn Larcombe began to lose some bets. He then fell into the trap that all compulsive gamblers fall into – he tried to recoup his losses. He also began doubling down on his bets in the hope that this would once again put him financially ahead. His life was soon spiralling out of control as his new gambling habit began to take a devastating toll on his life. He was spending more and more time online and ignoring his family. He even quit his job so that he could now spend all of his time gambling online. He told his family that he had been given permission to work from home, which he used as an excuse to spend increasing amounts of time online.
It didn't take long before Justyn started behaving badly due to his addiction to gambling. When his wife gave up her job to take care of her new baby, Justyn used her £70,000 payoff to pay for his gambling habit. Next, he used up the £100,000 that the couple had saved to put down as a deposit on a new house. He remained convinced that he could win all of this money back, but as time went on, he became more desperate. He sold off his cars, began to suffer serious mood swings, and neglected his family.
When his wife discovered the extent of Justyn's gambling problem, she was devastated. She took the kids away and filed a petition for a divorce. Justyn ended up moving back in with his mum. Not only had he lost everything – he was also over £70,000 in debt. This was the lowest point in his life, and a time that he became ready to get help for his addiction problems. He started to attend Gamblers Anonymous meetings, finding comfort in the teachings of Christianity. Justyn has also become a vocal critic of gaming websites – he believes that these internet companies should be restricted in the way they advertise their product.
Fortunately, Justyn is on the road to recovery.