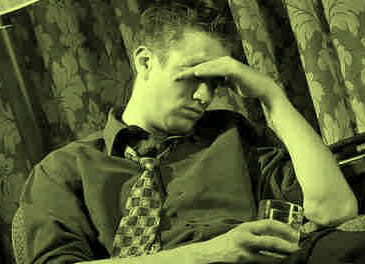 There is a strong link between substance abuse and depression. Many people who suffer from depression will see alcohol or drugs as a coping mechanism. Very often, drugs or alcohol will make the user feel happy and good about themselves; they will prefer these feelings to those they experience when not using. The affected person may then begin to drink alcohol or take drugs more often; this can lead to dependency, which in turn leads to addiction.
However, long-term substance abuse can often lead to depression, anxiety, and paranoia while some people can even experience suicidal thoughts. Substance abuse can often occur because of depression but depression is often a symptom of substance abuse. Many individuals with addictions to substances will, therefore, have what is known as a dual diagnosis.
Depression
Terry Ann Setterington was a mother of four who died after overdosing on a mixture of alcohol and drugs. She had been dealing with alcohol addiction for a year and had been suffering from depression as well. She was facing problems at work and she would regularly be found crying at home, saying that everyone hated her. She had tried to kill herself three times in the past. Her son Aaron said that she used drink as a coping mechanism.
Discovery
It was Aaron that found his mother dead in her bed in September 2014. He said that his dad was sweating and shaking and, when he went to get his mum to help, he found that she was not breathing. She had left a suicide note. Aaron said that his mother had blue lips and was pale. Results from toxicology tests on Mrs Setterington's body revealed that there was 304 mg of alcohol in 100 ml of her blood; a fatal level being 350 mg. There were also remnants of her husband's prescription medication found in her stomach during the post mortem.
Addiction
Mrs Setterington's daughter Tamzin said that her mother 'had always been a drinker'. She said that Mrs Setterington drank wine every day but at the end of 2013, they noticed that she was drinking more and drinking earlier in the day. It was then that they realised their mum had a problem with alcohol. Tamzin says her father was in denial but that they did try to get their mother to seek help.
In 2014, Mrs Setterington enrolled on an alcohol rehabilitation programme but was back on the bottle within two weeks. They discovered that she was also drinking secretly and hiding the evidence.
Denial
Mr Setterington's denial of his wife's alcohol problem is a typical reaction. Many family members do not want to admit that someone close to them could be suffering from addiction. They will brush it under the carpet and may accuse others of overreacting. This is a common reaction from addicts too.
In many instances, those who suffer from addiction do not realise how severe their problems are. They believe that they can stop at any time if they tried. However, if they did try to stop, they may begin to suffer withdrawal symptoms.
Getting Help
Many addicts are suffering from a dual diagnosis, which is why they need to seek immediate professional help. Rehab Helper works hard to connect addicts and their families with the right treatment providers for their situations.
We work with various organisations in the public sector including local charities, support groups and the NHS. We also work closely with a large number of private clinics offering residential programmes for those with the most severe addictions.
If you or a loved one is suffering from addiction, contact Rehab Helper today for support and advice on taking the next step.
Source:
http://www.stokesentinel.co.uk/Blythe-Bridge-mum-died-following-overdose-drink/story-26716296-detail/story.html