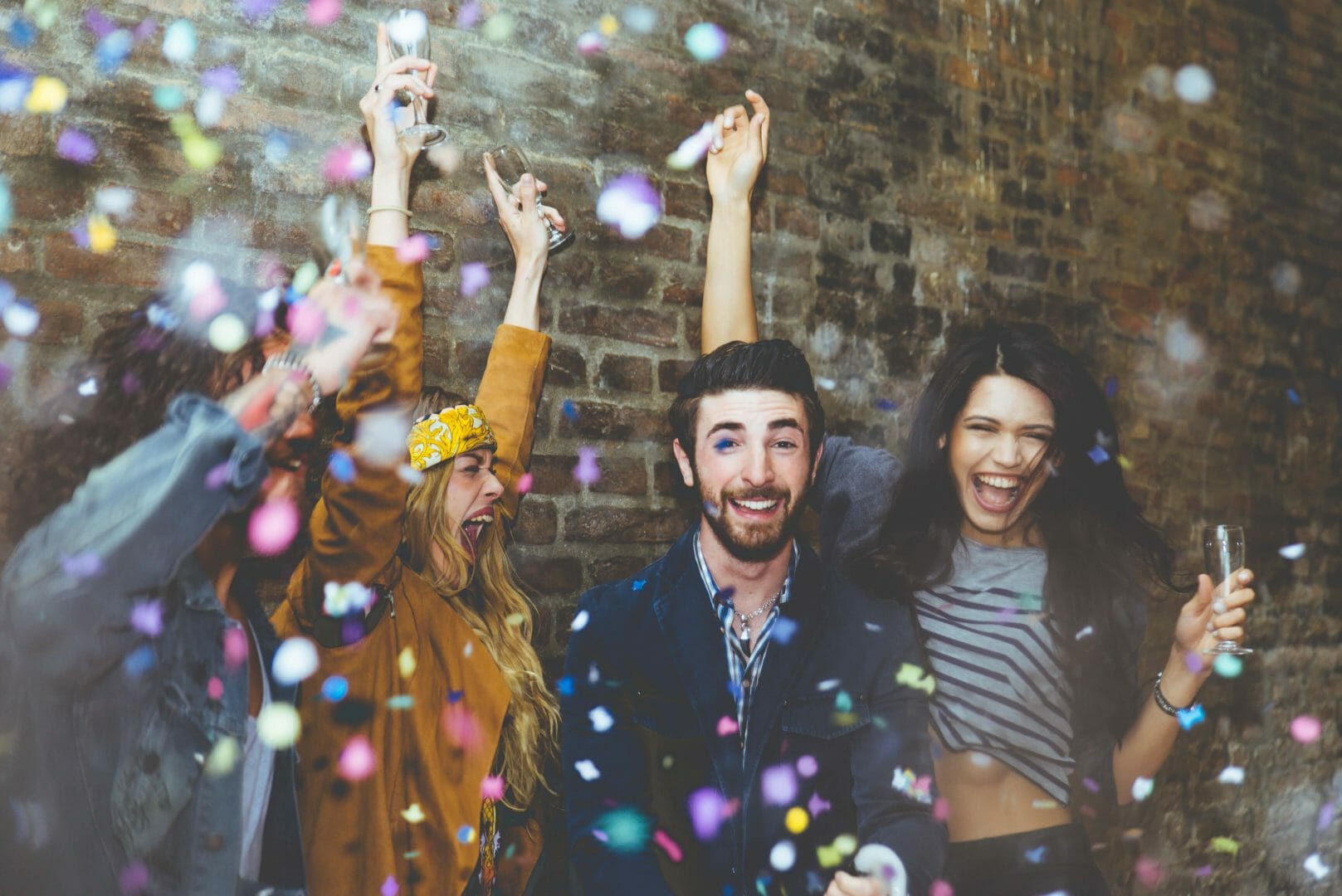 A bit of extra Christmas cheer arrived at the Burton Addiction Centre this year, in the form of Russell Brand. The comedian was there to celebrate with clients of the addiction centre at their Christmas party. Many of the 300 guests were spending their first Christmas without drugs or alcohol. Brand, who was himself addicted to drugs and alcohol in the past, has advocated for the treatment centre for a long time, and was more than happy to help where he could.
Brand was there to hand out achievement awards to guests and said, "I can't ever fathom the miracle of recovery, or the lack of dignity people have when they drink. For most people it's fun, but for us it's a terrible life-sapping, family-ruining misery, and to see all these people who have turned their lives around as a result of the help they've received from the BAC and the support of the local authorities is incredible."
Awards were handed out to those who had successfully been through treatment and were now in recovery regardless of whether this had been for a few months or a few years. Recovery time in the room equated to 331.5 years or 121,045 days, which is amazing by any standards.
Proud Moment
The founder of the Burton Addiction Centre, Noreen Oliver, said, "I feel so proud when I look around the room. I'm amazed. Every year you look at our clients, and think they have broken that cycle of addiction, and I'm amazed. In families this Christmas there are children who will have a present for the first time. For their parents it won't be a bottle of vodka or something which is important, it will be their children." She thanked Brand for his support and told of how much it meant to the centre.
Treatment Does Work
As you can see from the above, rehabilitation does work. With the right support and treatment, it is possible to be free of drugs and alcohol. Many addicts who tried and failed rehab in the past worry that it will not work for them the next time. They think that because they have failed once or even twice, that they cannot be helped. This could not be further from the truth. At Rehab Helper, we know that everyone can be helped with the right support. We believe that there is a treatment option that will work for everyone and it is just a matter of finding the right one.
The Right Attitude
It is important for addicts to want to get help in order for rehabilitation treatment to work. Some individuals enter rehab because family members have forced them into it. If they are resistant to treatment, then it will not work. Sometimes they are just not ready and do not work with their counsellors. For these people, rehabilitation will fail because they do not actually want it to work.
Rehabilitation is typically successful for those who have a genuine desire to recover. These individuals know that they need to get better and realise the hurt and damage they are causing to their families and friends. Wanting to break the cycle of addiction is a powerful tool, which can aid rehabilitation immensely.
Professional Help
Addicts and their families can come to Rehab Helper for advice and support at this tough time. We are here to answer any questions you may have about addiction and about getting the right treatment. We will discuss the various options available to you and will ensure you get the treatment you need as soon as possible.