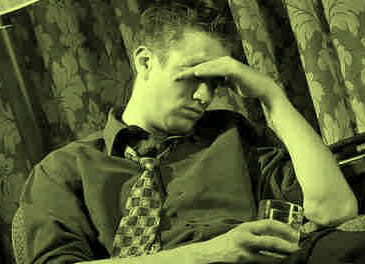 Substance abuse is becoming increasingly common across the UK, and it is something that affects many individuals during their life. Some will abuse substances such as drugs or alcohol to the point where they develop a severe addiction that can go on to ruin their life and have detrimental impacts on those around them. Becoming obsessed with a drug or alcohol can result in the affected individual acting in a way that he or she would not normally, which can be distressing for loved ones to witness. One woman whose life was changed completely by her years of substance abuse is former nurse Amie Heller, who stole a supply of medication from her workplace to provide to others and she also was involved in the supply of cocaine.
Abuse of Power
Thirty-year-old Heller of Ribchester has been found guilty of abusing her power as a nurse by stealing medication including codeine, tramadol, zopiclone and dihydrocodeine from her workplace at the Royal Blackburn Hospital in Lancashire, which she would then dish out to her friends. Judge Robert Altham told her that the crime she committed was an 'abuse of power' that had 'struck at the heart of the health care profession'. He added, "You, Heller, need to understand medical professionals stealing drugs from hospitals cannot be tolerated. It strikes at the very heart of the business of health care. Something you were there to promote. You were responsible for diverting drugs that needed to be dished out in a regulated way for people's health and safety, and you were putting them into an unregulated distribution. You have abused a position of trust to steal drugs from people who were genuinely ill."
Reduced Cost
Peter Barr, prosecuting, told Preston Crown Court that Heller had partaken in substance abuse as she has suffered from a severe cocaine addiction for an extended period and that she had formed a bond with her co-defendant Jake Lloyd-Haydock. He would provide the cocaine to Heller so that she could sell it to friends and give him the money for it. Heller would then receive cocaine for her own personal use at a reduced cost as a 'payment in kind'. The hospital initially received an anonymous call in July 2015, which initiated checks throughout the hospital. Inconsistencies were found between what had been requested from the pharmacy and what had been issued out on the wards. Heller was still working at the hospital up until July 31st, which was eleven days after the phone call had taken place, at which point she was arrested.
Encouraging Substance Abuse
According to Mr Barr, Heller had told officers in a statement that she had zopiclone at her home, but when the officers then told her that they would be carrying out a search on her property, she also admitted to having cocaine stashed in a jewellery box. The officers found nine bags of cocaine worth around £360 and the box of prescription medication, but the original labels had been removed so that no connection to the hospital could be found. While in the property, officers found an iPhone, which had Lloyd-Haydock's number saved as 'Jakey work'; the pair had exchanged several text messages about cocaine and the other prescription medication. Along with this, there was a plethora of other messages from others who were requesting medication from Heller; by providing these drugs she was encouraging substance abuse amongst these individuals. When Lloyd-Haydock's property was searched, police found £1,000 in cash and three ecstasy tablets.
'Go-Between'
Both Heller and Lloyd-Haydock were interviewed in March 2016 by police, and although both had originally denied all charges, they pleaded guilty at Preston Crown Court when asked about the supply of cocaine to others. Philip Barnes, Heller's defending barrister, told the court that his client had not been making money from the stash of prescription drugs she had stolen and instead had given them to friends free of charge. He insisted that she had been acting as a 'go-between' in regards to the cocaine and had no prior knowledge of the full scale of the distribution. Knowing that she would not get work in the nursing profession again, Heller had gone through training to be a beauty therapist, according to Mr Barnes.
Genuine Remorse
Kimberley Obrusik, defending Lloyd-Haydock, explained that he had shown 'genuine remorse' and that he had only ever sold the cocaine to pay for his own substance abuse as he had a severe cocaine addiction. Judge Altham told them, "Both of you need to understand that dealing in Class A drugs is a catastrophic trade for those who are customers. It also causes crime, child neglect and misery throughout society." He then sentenced Heller to prison for three years and eight months and Lloyd-Haydock for two years and six months; both will return to court in May this year for a Proceeds of Crime hearing.
Overcoming Addiction with the Right Help
You may have concerns in regards to either yourself or a loved one's substance abuse, being unsure of how to actually deal with this situation. If so, get in touch with us here at UK Rehab. We are one of the UK's top referral services, proud of the success rates we achieve with our treatment placements. We work alongside many rehabilitation clinics across the UK that offer a range of treatments to suit the specific needs of anyone suffering from addiction or substance abuse. If you would like any further information or have any general queries, then please, do not hesitate to contact us today and we would be more than happy to assist you in any way that we can.
Source: Before and after pictures show impact cocaine addiction had on nurse (Metro.co.uk)