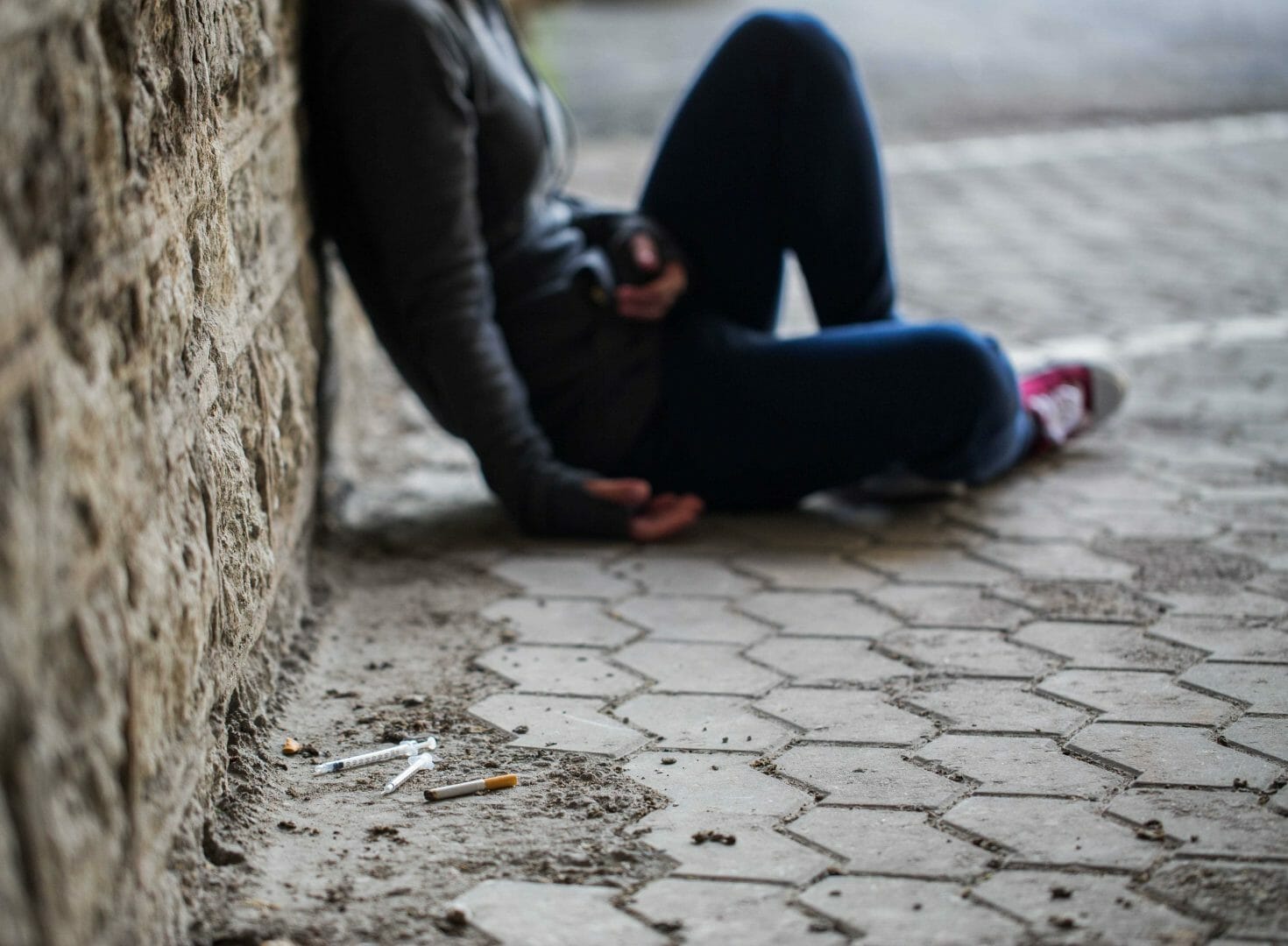 Substance abuse is on the increase in North Wales' largest town, Wrexham. The increase is seen especially with the synthetic cannabinoids like Spice and Black Mamba, especially ever since Black Mamba was classified as a Class B drug and thus illegal to sell, use or give away according to the Psychoactive Substances Act.
What Are the Signs of The Substance Abuse?
Local bus driver Gavin Rodda took photos of the Black Mamba users that hit national headlines. Since then Wrexham has been at the centre of a UK-wide debate about the infestation of these so-called 'zombie' drugs of cities and towns countrywide.
In Wrexham, cigarette butts containing the remnants of a Black Mamba spliff lie on the ground. Rough sleepers are the most visible victims of the drug and can be seen sitting or lying zombie-like on benches around the city centre and at bus and taxi stops. Drug deals take place in broad daylight on streets, and the police need to patrol these areas intensively to try and curb the epidemic that is creeping into the town's streets.
What Does Black Mamba Do?
Black Mamba is a synthetic cannabinoid that causes users to become zombie-like. It could also cause aggression and other psychotic symptoms; in some cases, it has caused death. Police have recently warned users to beware of a dangerous batch that is now available on the streets. Workers at a taxi rank in Wrexham commented, "They are not abusive, but they can just stand there, totally out of it like statues, sometimes on the benches reserved for the customers, which can be off-putting for them."
Porche Roberts, another rough sleeper in Wrexham, said, "Some will just stand. They are completely knocked out. There are children and families walking past, and it will be the middle of the day. Wrexham is one of the worst areas I have been in."
How Easily Available Is Black Mamba?
According to inhabitants of Wrexham, the drug is freely available on the streets, and especially rough sleepers and the homeless are its victims. Journalists investigating the epidemic in Wrexham witnessed drug deals going down in broad daylight – even with families and other people walking around the buyer and seller. In some cases, users can even order the drug on the internet from suppliers or manufacturers.
What Do You Do When Someone Is Addicted to Black Mamba?
If you encounter a friend or a loved one who is addicted to Black Mamba or has any substance abuse problem, you need to find professional help immediately. The sooner you get help, the better for the addict. UK Rehab has access to a number of private rehabilitation clinics that can help the addict detoxify from the substance(s) they are using and start a recovery programme to keep them sober.
We are available 24/7 to offer you advice and guidance. If the addict then consents to treatment, we can help make all the arrangements for admission to a treatment facility. It is important that the addict acknowledges that he or she has a substance abuse problem. Without that acknowledgement, it is very difficult to help him or her change their behaviour. When people do not see a problem with how they behave, they will not change it.
Does the Treatment Cost a Lot of Money?
It is important to note that many NHS rehabilitation clinics offer free treatment. Having said that, this may lead to long waiting lists, and you may not be admitted immediately. When you are an addict looking for help, you ideally want to be admitted to the rehabilitation clinic as soon as possible, before the problem gets worse or you change your mind.
We liaise with several private rehabilitation clinics that can admit you immediately and offer you the treatment that you need. Unfortunately, this does have a price tag. Depending on the rehabilitation clinic that you go to, the prices will vary. The duration of your stay and the services that you need will also contribute to how much your treatment will cost. Of course, all the clinics try to keep their costs within reasonable bounds.
What Does the Treatment Entail?
Substance abuse rehabilitation always starts with detoxification. This means that you will go through withdrawal from your drug(s) of choice under controlled conditions – often with the help of withdrawal medication to mitigate your withdrawal symptoms.
Then you will embark on an intensive therapy and counselling recovery programme where you will be taught new life skills and coping mechanisms to help you deal with your life and its challenges. Our highly skilled and experienced therapists and counsellors are trained to deal with any problems you may face and are there to guide and support you throughout the process.
We Will Help You Beat Addiction
Upon completion of your inpatient treatment programme, you can begin your aftercare, which offers direct access to therapists and counsellors when you need to talk to someone or when are at risk of relapsing.
The most important step of the entire process is to take the first step. Contact us now for a free substance abuse assessment. Through this assessment, we can give you informed advice and guidance on how to proceed and how we can help you. Remember: addiction is an illness and it can be treated. So get help now.
Sources:
(The Daily Post) Daylight drug deals, 'zombies' sprawled on benches, and Black Mamba littering the ground: the everyday reality of Wrexham's drug problem
(The Express and Star) Evil of Black Mamba drug 'made worse' by ban – but should it stay illegal?