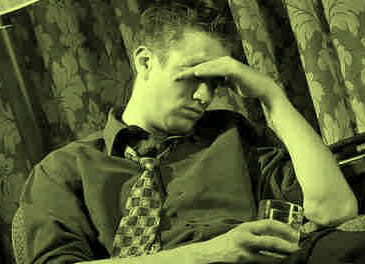 While most people gamble responsibly, there are some for whom gambling is a very serious problem. A large number of individuals are struggling to cope with their problem gambling habits, and many are doing so in secret. Those gambling online can do so from almost anywhere, provided they have a mobile device capable of connecting to the internet and a bank account from which to deposit funds into their betting account. It is no surprise, therefore, that gambling addiction is sometimes referred to as a 'secret' or 'hidden' addiction. Nevertheless, it is not just online gambling that is causing a problem for many across the UK.
Lots of people are becoming hooked on the fixed odds betting terminals (FOBTs) found in almost every betting shop across the country. These machines are raking in thousands of pounds in profit every week for the gambling industry and, when you stop to consider that these machines are capable of three spins per minute with a maximum of £100 per spin, it is not hard to see how.
Extreme Problem
One gambler from Hounslow has revealed that he spent seven-and-a-half hours ploughing money into a gambling machine while staff at the Ladbrokes betting shop never once asked about his wellbeing. This is a direct contradiction to the company's supposed 'responsible gambling' measures recently introduced, which includes staff monitoring of excessive play.
The gambling addict did not want to be named but told 'getwestlondon' that he left feeling 'dizzy, tired and physically sick' after the seven-and-a-half-hour session.
He also said that while in the branch, he saw a number of incidences, which included players becoming angry and aggressive towards both machines and staff after suffering massive losses. He also said that crowds had gathered to watch players on the machines, and he saw another man lose £900 in half-an-hour who became visibly distressed after his loss.
He added, "When I left I felt dizzy, tired, and physically sick from the length of time I was staring at moving graphics on a screen, and the mental pressure of losing and winning large sums of money. That's not particularly surprising after watching approximately 1,350 virtual 'spins' of a roulette wheel in a row with no one asking if I was OK."
There have been many reports of gamblers becoming violent and aggressive at bookmakers across the country after losing vast sums of money on what campaigners have dubbed, 'the crack cocaine of gambling'.
Responsible Gambling
According to a Ladbrokes spokesperson, the company takes responsible gambling very seriously. The spokesperson added, "We have looked into these claims, and while some of the statistics seem to be exaggerated, we recognise that (name removed) has problems with his gambling and have therefore shared the details of our multi-operator self-exclusion scheme with him."
According to the Campaign for Fairer Gambling, Hounslow is one of the UK's 'hot spots' for fixed odds betting terminals, with gamblers in Hounslow High Street losing an estimated £2.8 million in the last year on these machines. There are 11 bookmakers on the high street, with 44 FOBTs in place between them.
The gambler mentioned above also said that it is no coincidence that there are also many pawnbrokers and pay day loan companies situated in Hounslow.
Help for Addiction
Gambling addiction continues to be a major problem for countless people across the UK, and many are not getting the help they need. Here at Rehab Helper, we recognise that many struggle with compulsions to gamble and we know they need help to overcome their addictions. If you would like information on the treatments available, contact us today.
Source: