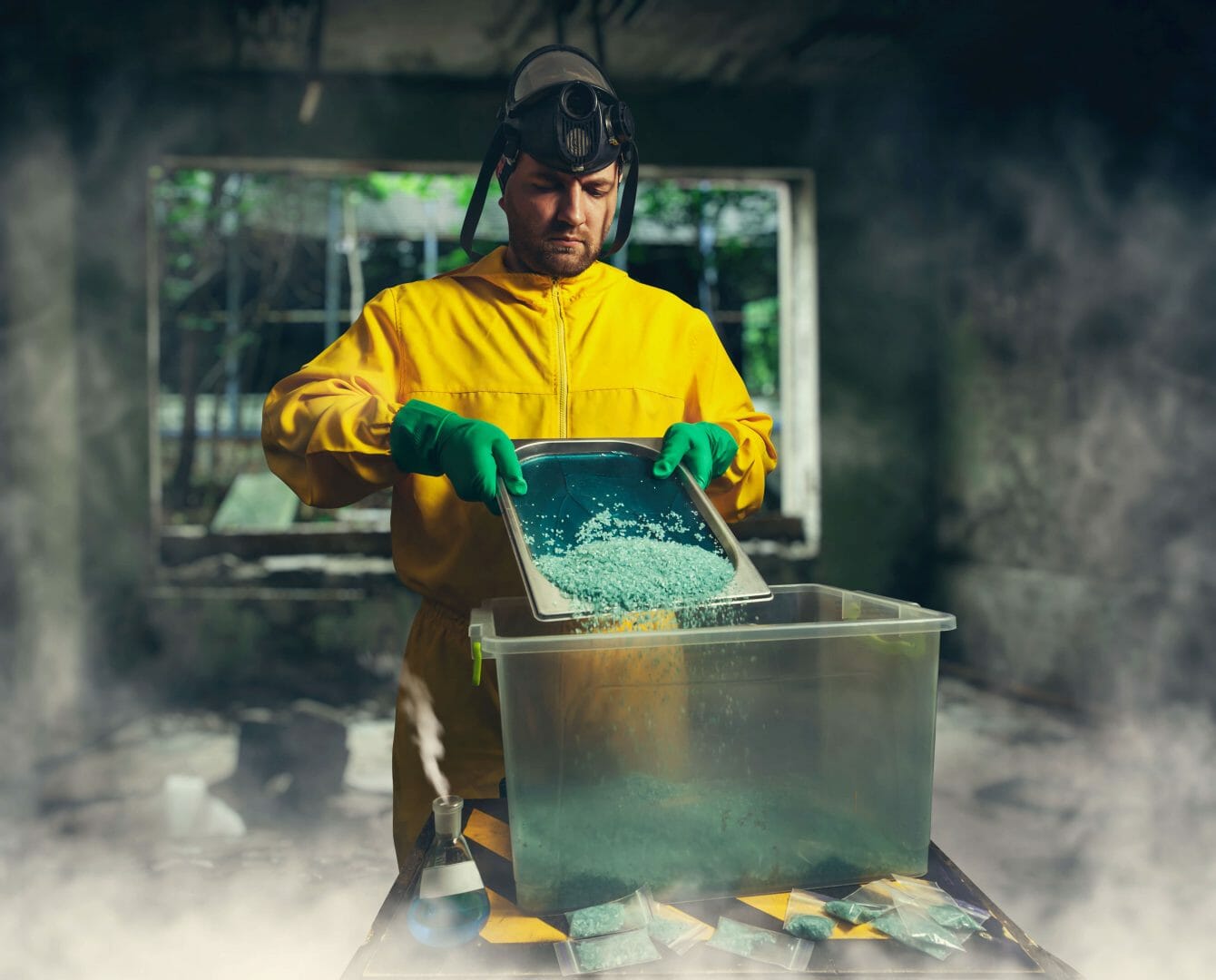 Drug addiction is not normally something associated with children, but in Durango, Mexico, children as young as nine are becoming addicted to the illegal drug crystal meth. Sadly, many start taking the drug after watching their parents doing the same while others say people at school gave them the drug.
Marco Leyva is just eleven years old and is in rehab for a crystal meth addiction. He became addicted at the age of seven and this is his third time in rehab. Shockingly, Marco's case is not an isolated incident. The youngster is one of more than four hundred children aged between eight and fifteen who are undergoing rehabilitation for a crystal meth addiction in Durango's Analco Youth Rehab Centre.
Common Problem
Marco told Mail Online that everyone he knows smoked the drug. He said, "I smoked it to be normal, to be able to relate to my family and friends."
Durango is a Mexican city with half-a-million residents and, of those, thirty-five per cent admit to using crystal meth. Marco's father Miguel said, "I blame myself for my son's drug habit. His mother and I smoked to excess and it cost us her life. Now I see the same happening to my own children."
Marco's mother died from an overdose two years ago.
Readily Available
Crystal meth is available everywhere in Durango and, unbelievably, it is sold in primary schools. Drug dealers regularly encourage addicted children to sell the drug to classmates by telling them they can have their dose for free if they do.
Angel Alberto is another recovering crystal meth addict at Analco, and he said, "I first bought crystal meth during my lunch break, and after smoking it was the only thing I was interested in."
Angel is fourteen years of age and weighs just under five-and-a-half stone. He has been at the rehab centre for two months but is struggling to gain weight. He added, "Eventually I ended up selling it to my friends. A single dose costs just 50 pesos (£2), so everyone could afford it."
Rehab Programme
The Analco Youth Rehab Centre can house eighteen patients at any given time and is just one of more than one hundred rehab clinics in the city. The centre's rehab programme runs for three months and so far they have helped 407 boys. At the moment, there are another 94 boys on the clinic's waiting list.
Clinic director, Martina Sosa, said that while 65 per cent of patients have managed to kick their addictions, the remaining thirty-five per cent have relapsed. She said, "The vast majority of our patients have parents who are also addicts. We do our best to treat them while they are with us, but when they return to family lives where consumption of crystal meth is a daily fact of life, it can be almost impossible to keep from relapsing."
A City Devastated by Addiction
Marco's father Miguel said that it is nearly impossible to get clean in Durango. The city's local industry collapsed, which led to the Sinaloa cartel's narcotics empire thriving. The city has been devastated by crystal meth, and Miguel added, "It's cheap, it's available everywhere and it makes you forget about all your problems, which is very attractive to people like me who live in abject poverty."
Drug dealers are seen everywhere and even the police are involved in selling drugs to locals.
Help for Addiction
Addiction is a problem all over the world, and here in the UK, many people are also struggling with addictions to illegal drugs such as crystal meth. Thankfully, many private and public organisations are working hard to tackle the problem; Rehab Helper can help you to access these organisations. Call us today for more information on how we can help.
Source: