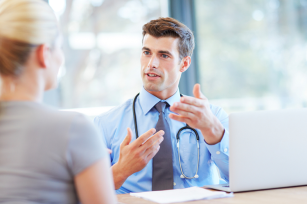 Many in the UK believe that drugs should be decriminalised in the country, and it seems as though more and more people are coming around to this way of thinking. New figures have been released highlighting the number of individuals who die every year in Britain because of drugs, and with the amount of money spent on tackling the problem, many believe that a different approach is now required.
The UK Government spends billions of pounds annually on the war on drugs but the death toll is continuing to rise. Money is spent on treating those with drug addictions as well as targeting those who manufacture and sell drugs. However, many believe that prosecuting drug addicts for possession of drugs is wrong. They believe that more money should be spent on treating those with addictions rather than on sending them to prison.
Shocking Figures
The Office of National Statistics released a report last week, which revealed that 3,000 people in the UK died last year because of drugs and that sixty-seven per cent of those deaths were attributed to illegal drugs. Two hundred of those deaths were in the North East, which is a seventeen per cent rise on the previous year. For the second year in a row, the North East was the country's worst region for drug deaths.
The highest region within the North East was County Durham, which has led to Ron Hogg, the Police Commissioner for Durham, to speak out once again about the UK Government's war on drugs. He said, "We're still not really looking at different approaches and different strategies."
Journalist Johann Hari agrees with Commissioner Hogg, believing that the UK is tackling drugs incorrectly. Hari has travelled around the world looking at the drug policies in various countries, and he said, "If you wanted to design a system that would make drug addiction worse, you would design what we have now."
Hari believes that current laws in Britain only make the problem of drug addiction worse. He says that most addicts are 'terribly damaged' before they even take drugs. He has likened drug addiction to an aftershock following an earthquake, saying, "Aftershocks are really serious, they can bring a building down, I'm not trivialising it, but it's not the main core of it."
Coping Mechanism
According to Hari, drugs are a coping mechanism that many individuals use to help them get through everyday life. Most addicts take drugs because it helps them cope with a traumatic event or intolerable pain. He says that this is highlighted in figures relating to the link between childhood trauma and addiction. Studies have shown that children who have experienced six traumatic events have a 4,600% higher chance of becoming an addict in later life than children who have not experienced traumatic events.
Health Issue
Both Johann Hari and Ron Hogg believe that the problem in the UK is that drug addiction is considered a criminal matter instead of an illness that needs treating. Both think that drug addicts need to be rehabilitated and then helped to reintegrate back into the community. Nonetheless, the cost can be an issue, especially when the Government is making many cuts in these times of austerity.
Decriminalisation
Hari believes that Britain should be following the example set by Portugal and decriminalise all drugs. The Portuguese went one step further and used the money saved from arresting and imprisoning drug addicts and users to help these people to reconnect with society.
Help for Addiction
There is help available for UK addicts. Rehab Helper can put addicts and their families in touch with excellent organisations from where treatments are available for those struggling to deal with addiction. If you or someone you love needs help for addiction, contact us today.
Source:
http://www.chroniclelive.co.uk/news/north-east-news/war-drugs-battle-united-kingdom-10021083