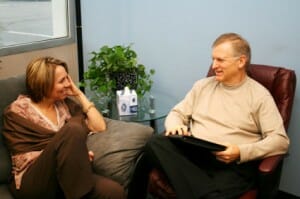 Controversial comments from the Chief Constable of Durham Police, Mike Barton will no doubt leave many people up in arms. The senior police officer believes that, instead of arresting and charging drug addicts, these individuals should be given access to free drugs.
Barton believes that arresting drug addicts is a complete waste of police manpower as well as of the taxpayer's money. He is also of the opinion that drug addicts should be able to register for free heroin, which they could take in closely monitored 'consumption rooms'. He believes that police need to tackle the growing problem of drug abuse in the UK but that thinking it is possible to 'arrest our way out of the problem' is unrealistic.
He said, "The stigma of addiction is a pernicious and inhumane phenomenon. The continuing description of drug addicts as criminals rather than people who are unhealthy or sick prevents them getting well and consigns their family to years of misery and often destitution."
Stop Criminalising Addicts
Barton has previously raised eyebrows for comments made calling for a debate on the subject of legalising drugs. However, he now feels that the best way to move forward and tackle the drugs problem in society is to focus on helping addicts and to stop criminalising them. He also believes that the methadone programme is ineffective because most of those on the programme will 'top up' with street heroin. He has studied programmes of drug treatment in places such as Denmark and now feels that this is the best way to tackle the growing problem.
Provide Free Heroin
Barton said that the Government would be better off providing free heroin instead of methadone if addicts are going to top up anyway. And, in response to anyone who says it is too expensive to provide heroin, he says, "When drug addicts become infected with hepatitis or HIV then they will be treated with antiretroviral drugs, estimated at £80,000 per annum – so any argument that we don't want to give people heroin on the NHS are so short-sighted – if we don't then we pick up an exponentially bigger bill."
He feels that addicts should only be allowed access to free drugs if they can prove they have not sourced other drugs from criminals. They could then be given access to the drug they crave, which could be taken in monitored consumption rooms.
Support
Barton thinks that addicts are discouraged from seeking help for their addiction because of the fact that they fear being prosecuted. They become trapped in the criminal system, which he believes is a waste of time and money. However, he believes that other criminals such as drug dealers should continue to be targeted by police. It is addicts that should not be criminalised and, when they present themselves for recovery and treatment, should be supported and helped. Barton believes that the problem will get worse if it is not tackled effectively, especially considering that these days young people see drug dealers as role models, with their fancy cars and plenty of money.
Help for Addiction
Addiction is an illness that requires treatment. It is very difficult to do this alone, which is why, at Rehab Helper, we can provide you with access to the resources you need to get better. We can put you in touch with a suitable rehabilitation centre based on your needs. Our team of expert therapists and counsellors are fully trained in all areas of addiction and they can provide you with information and advice on treatment options available. Call us today for free, invaluable advice and support.
Source:
http://www.telegraph.co.uk/news/uknews/law-and-order/11387697/Dont-arrest-addicts-give-them-free-drugs-Chief-Constable-says.html