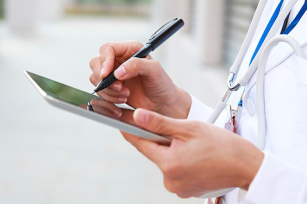 Most people assume that drug addiction relates to illegal drugs such as cannabis, cocaine or heroin. The reality is that many people all over the UK are also developing devastating addictions to prescription medications.
The sad truth of the matter is that a large number of people are completely unaware of the risk of addiction when taking prescription medication until it is too late. Many are of the opinion that something prescribed for them by their doctor must be safe. And while the prescribed doses generally are safe to take, there is still a risk of addiction. Most doctors will make their patients aware of this risk when prescribing medication, but many of these individuals do not believe that they could ever become addicted.
Others will diagnose themselves and order prescription medication online to help relieve their symptoms. This is extremely dangerous as it can lead to addiction, serious illness, or even death from overdose.
Dangers of Ordering Medication Online
Suzanne Greenwood was struggling with insomnia and depression and so bought more than 8,000 sleeping pills online. The teacher developed an addiction to the pills; in 2014, two days before Christmas, she was found hanged in a Bolton park.
Mrs Greenwood had treatment for her addiction in a rehabilitation clinic but continued to struggle with insomnia and depression after her rehab. Her husband spoke of her reclusive behaviour and said, "Though she was reclusive she just withdrew, and if I didn't see her for a couple of days I didn't see her – that was our normality."
In May 2013, a former boyfriend of Mrs Greenwood, Christopher Evans, was found hanged at the same Bolton park, and at the time she was devastated by this news.
Discovery
Mr Greenwood told of how he found receipts for online purchases of sleeping pills his wife had made – 8,000 in total since 2010, and 3,200 in 2014 alone. He said that she had been particularly down in early December but, after being offered a new teaching post, she seemed better.
Nevertheless, on the day before she died, the couple had been arguing and she did not return home. The following day, 23rd December 2014, Mrs Greenwood's body was found hanged close to where her former boyfriend had been found in 2013.
There was evidence of anti-depressants, sleeping pills, and alcohol in Mrs Greenwood's body.
Concerns
Coroner Alan Walsh spoke of his concerns regarding the availability of prescription medications online and said, "Mrs Greenwood was 43 years of age, a hugely bright intelligent person who was in good physical health. But I'm aware she had problems in her life. The problems arose primarily from an addiction to medication, but there were other complications in her life."
Why You Should Never Buy Medication from Unregistered Sources
It is dangerous and irresponsible to buy medication from an unregistered source. Online pharmacies should not dispense medication to people without a legal prescription. Drugs sourced from an unregistered website could be fake, diluted or out of date, and taking them could be harmful to your health.
The Dangers of Self-Diagnosis
Self-diagnosis can be extremely dangerous as well. Regardless of whether your diagnosis is correct, you do not have the medical knowledge to prescribe the right dosage. You could be taking too may pills and risking addiction. You could also be buying medication that will react with other medication you are taking, which could also be extremely dangerous.
If you are suffering from an illness, speak to a qualified GP and never order medication online.
If you have developed an addiction to any prescription medication, regardless of whether it has been prescribed by your GP or has been purchased online, you need to get help as soon as possible. Contact Rehab Helper today for information and support on where you can get the treatment you need.
Source:
http://www.manchestereveningnews.co.uk/news/greater-manchester-news/inquest-hears-popular-teacher-found-10225934