Mirtazapine
What is Mirtazapine?
Mirtazapine – also known by a great many trade names including Remeron: for others, see below – is a tetracyclic antidepressant (TeCA) with strong antihistamine qualities, with the chemical synonyms Mepirzapine; 6-azamianserin; and ORG-3770. Usually taken orally, in the UK it is a prescription-only medicine.
Other names for Mirtazapine
Trade names for Mirtazapine include Adco-Mirteron, Afloyan, Amirel, Arintapin Smelt, Avanza, Azapin, Beron, Bilanz, Calixta, Ciblex, Combar, Comenter, Depreram, Divaril, Esprital, Maz, Menelat, Mepirzapine, Merdaten, Meronin, Mi Er Ning, Milivin, Minelza, Minivane, Mirastad, Mirazep, Miro, Miron, Mirrador, Mirt, Mirta, Mirtabene, Mirtadepi, Mirtagamma, Mirtagen, Mirtalan, Mirtamor, Mirtamylan, Mirtan, Mirtaneo, Mirtapax, Mirtapil, Mirtapine, Mirtaron, Mirtastad, Mirtax, Mirtaz, Mirtazap, Mirtazapin, Mirtazapina, Mirtazapinum, Mirtazelon, Mirtazon, Mirtazonal, Mirtel, Mirtimash, Mirtin, Mirtine, Mirzapine, Mirzaten, Mirzest, Mitaprex, Mitaxind, Mitocent, Mitrazin, Mizapin, Motofen, Mytra, Norset, Noxibel, Pharmataz, Promyrtil, Rapizapine, Ramure, Redepra, Reflex, Remergil, Remergon, Remeron, Remirta, Rexer, Saxib, Sinmaron, Smilon, Tazepin, Tazimed, Tetrazic, Tifona, U-Mirtaron, U-zepine, Valdren, Vastat, Velorin, Yarocen, Zania, Zapex, Zestat, Zismirt, Zispin, Zuleptan, and Zuli.
What is Mirtazapine Used to Treat?
Mirtazapine is primarily used to treat depression, especially when accompanied by insomnia and/or anxiety. It is also used in the treatment of a number of psychiatric disorders – including generalised anxiety disorder, social anxiety disorder, panic disorder, post-traumatic stress disorder, and obsessive-compulsive disorder – as well as to treat insomnia, nausea, itching, headaches and decreased appetite. Because some of these disorders and conditions can manifest as withdrawal symptoms in patients suffering from substance abuse disorders, mirtazapine is also sometimes used to treat drug withdrawal and dependence during and after detoxification.
Mirtazapine has also been used in a more exploratory fashion in the treatment of a number of other conditions including sleep apnoea, inappropriate sexual behaviour, certain symptoms of schizophrenia, and some secondary symptoms of autistic spectrum conditions.
Why use Mirtazapine to Treat Drug Withdrawal, Dependence and Detoxification?
Several of the symptoms and conditions which mirtazapine is used to treat typically manifest during withdrawal from dependence on certain substances. By alleviating those symptoms to a certain extent, withdrawal and detoxification can be made significantly less distressing and arduous, and thus much less likely to result in relapse.
How Do Medications for Addiction Treatment Work?
Mirtazapine has various effects on the brain: technically speaking, primarily, it has antihistamine, α2-blocker, and antiserotonergic activity, meaning in part that it helps to normalise levels of chemicals including serotonin and dopamine which are often lowered in individuals suffering from depression. It also has strong effects upon specific receptors in the brain associated with sleepiness, causing powerful sedative effects which can help to address insomnia, especially in patients suffering from withdrawal syndrome.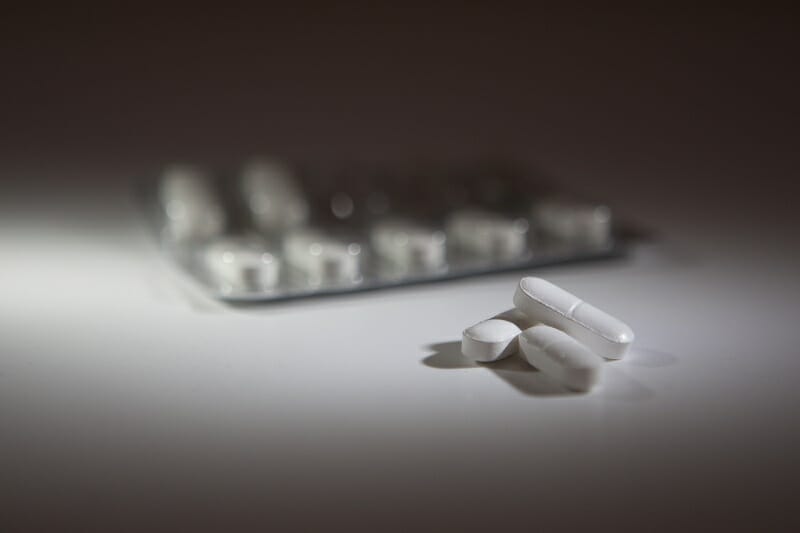 Get Confidential Help Now
Call our admissions line 24 hours a day to get help.
Is Mirtazapine Effective at Treating Substance Dependence, Withdrawal and Detoxification?
Mirtazapine is not in itself a cure for substance abuse disorders; rather, by treating some of the more problematic withdrawal symptoms, when provided as part of a broader addiction treatment programme (see below) it can make withdrawal and detoxification easier for patients, thus making it much more likely that that process will be completed successfully and that patients can therefore move on to subsequent phases of treatment.
Principles of Effective Mirtazapine Addiction Treatment
Mirtazapine should always be prescribed as part of a broader addiction treatment programme such as that provided in residential rehabilitation, in conjunction with therapy. Because of the side effects associated with mirtazapine, and the potential for overdose, it should only ever be taken in accordance with the instructions of the prescribing doctor.
What are the Side Effects of Mirtazapine?
Some side effects associated with mirtazapine include constipation; dry mouth; increased appetite; weakness; confusion; sleepiness; dizziness; and elevated levels of cholesterol.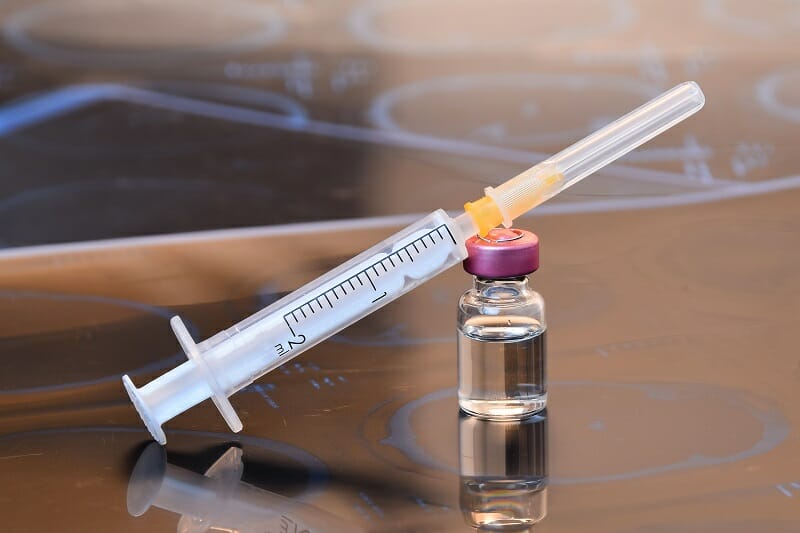 Is Mirtazapine Most Effective When Combined with Addiction Therapy?
As with all medication used in the treatment of addiction, mirtazapine should only be considered as an adjunct to the primary focus of treatment, which is therapy. Therapy uncovers and addresses the causes of addiction, whereas medication such as mirtazapine deals primarily with some of the symptoms manifesting during withdrawal and detoxification.
Ready to Get Help for your Addiction?
If you are suffering from addiction, medications such as mirtazapine can play a useful role in your treatment. However, no treatment can be successful unless you are ready and willing to acknowledge your condition and reach out for help.
Get help today
If you are ready to ask for help, don't waste any more time: contact your GP and/or an addiction specialist today to discuss what treatment options might be available and appropriate.
Take control of your life – get started on the road to recovery
You may feel as though you have ceded control of your life to your substance abuse – but it is not too late to take back control. Call your GP and/or an addiction specialist today and take the first steps on the road back to the life you want and deserve.
Find alcohol and drug rehab clinics in your area
No matter where you live, there is a drug rehab center that can help you overcome your addiction. We'll help you find it.
Select a County