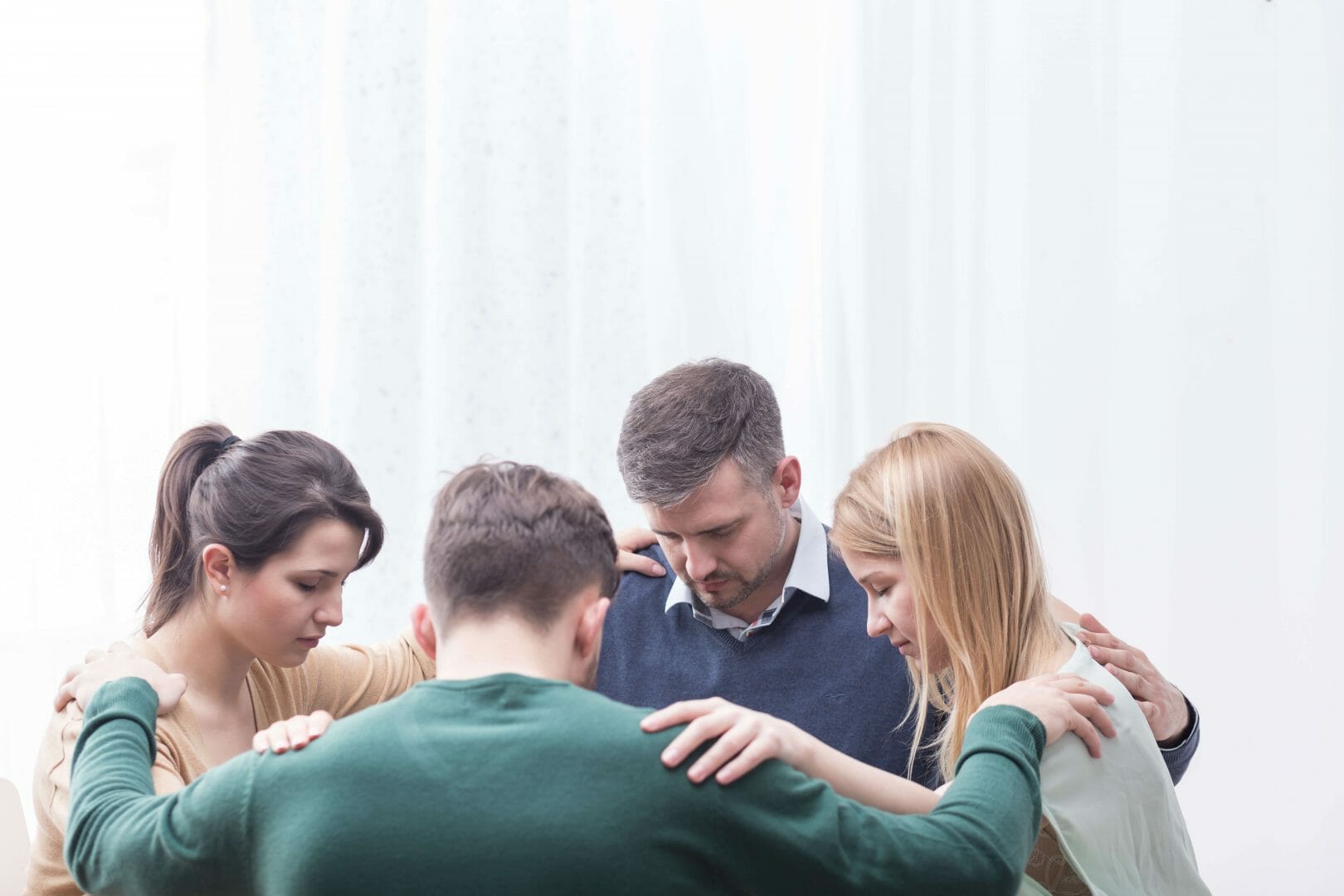 The 12-step programme was first implemented in the 1930s by Alcoholics Anonymous founders Dr Bob Smith and Bill Wilson. The twelve steps of recovery have been adopted by a number of other fellowship programmes around the world and are used to treat all types of addiction. Below are the 12-steps used by AA and what they mean.
Step 1: We admitted we were powerless over alcohol – that our lives had become unmanageable.
The first step involves admitting that you have a problem and that you have no control over your addiction.
Step 2: Came to believe that a Power greater than ourselves could restore us to sanity.
After admitting a problem exists, the next step is to accept that you do not have to live this way. Believe that there is hope and a solution to your problem.
Step 3: Made a decision to turn our will and lives over to the care of God as we understood Him.
The mention of God may bother those who follow a secular nature or just do not believe in God, but when talking about a Higher Power, it could refer to a sponsor, counsellor or support group. This next step talks about making the decision to get help.
Step 4: Made a searching and fearless moral inventory of ourselves.
Step four involves being honest and doing a full assessment of your life. This can be a painful process but can also contribute significantly to the healing process.
Step 5: Admitted to God, to ourselves, and to another human being the exact nature of our wrongs.
Sharing your problems with others is a great way to heal and can make you feel better. By sharing your story, you can begin to move on with a clear head. Talking to your sponsor or counsellor will allow you to move forward.
Step 6: Were entirely ready to have God remove all these defects of character.
Through counselling, you have probably been able to identify the underlying cause of your addiction. You now know your faults and how they have contributed to your problems and with step 6, you must be ready to get rid of these flaws and faults.
Step 7: Humbly asked Him to remove our shortcomings.
Now that you have accepted that your shortcomings must be removed, you have to be prepared to let this happen. This could be through prayer if you are religious or through meditation. It may just be a case of you asking out loud.
Step 8: Made a list of all persons we had harmed, and became willing to make amends to them all.
This step involves thinking about all the people who have been hurt by your addiction and accepting that you need to make amends.
Step 9: Made direct amends to such people wherever possible, except when to do so would injure them or others.
You now need to make amends to those you have damaged or upset while your addiction had control of your life.
Step 10: Continued to take personal inventory and when we were wrong promptly admitted it.
Step ten involves maintaining your sobriety and ensuring that you continue to stay on the right track.
Step 11: Sought through prayer and meditation to improve our conscious contact with God as we understood Him, praying only for knowledge of His will for us and the power to carry that out.
This step requires you to keep your addiction at bay by staying in constant communication with your Higher Power – whatever that may be.
Step 12: Having had a spiritual awakening as the results of these steps, we tried to carry this message to alcoholics, and to practice these principles in all our affairs.
After working through the other eleven steps, you should now be ready to share your knowledge and encourage other addicts to begin working through the 12-steps to help them get to the same point that you are at now.
Sources: