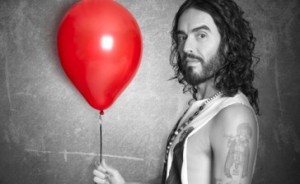 Russell Brand brought the house down last night in Give it for Comic Relief –  a star-studded extravaganza organised to raise awareness about drug addiction.
Brand, no stranger to addiction himself, has very publicly battled addiction with drugs and alcohol but has come out the other side fighting. He has spent time in residential rehabilitation and admits that his recovery is on going.  in a recent interview he said he still thinks about taking heroin frequently and like any addict he knows that recovery is a lifelong process. Unfortunately, an addict is not cured as soon as they leave rehab. This is just the beginning of the journey to sobriety – those who have an addiction will always have to resist temptation and doing this requires considerable commitment and an ongoing determination to beat drugs.
It would have seemed inconceivable  a few years ago that Brand would ever appear on the BBC again. Sachsgate which saw Jonathon Ross similarly blacklisted, is now a distant memory and his career has gone from strength to strength. His personal life hasn't been so great-he is now divorced from mega star Katy Perry but doesn't seem to have fallen back into his old "swordsman" ways-some even suspected he was also suffering from sex addiction.
Of course, sobriety hasn't tamed the controversial comedian. . Last night saw a typically risky performance from Brand making quips about the Pope and Jimmy Savile. BBC lawyers must have been sitting with their head in their hands, worried what he was going to say next. Accompanied by fellow comedians Frankie Boyle, Noel Fielding, and John Bishop, controversy was never going to be too far away. Musical entertainment came from Kasabien, Emili Sande and Noel Gallagher. Russell even joined the ex-Oasis songwriter for a duet as the finale.
Since Comic relief started 25 years ago it is raised millions for good causes both at home and abroad. Brand was keen to take part in this stellar event as he is all too aware the disastrous consequences addiction can have on life. He asked audience members to text and donate more money by running round the crowd  and chatting to fans. Drug addiction is far more widespread than many may think. Far from the traditional stereotypical image of a junkie with the needle hanging out of their arm, modern addicts are more likely to keep their. Often high functioning members of society with responsible jobs and families they rely on drugs to provide a crutch to get through every day. The stigma surrounding drug addiction is still huge.  Many people are so scared of the potential ramifications they refuse to seek help.
Some people may find that being told to "just say no" by the likes of Brand and Gallagher may stick in the gullet. However, they both know the true cost and consequences of addiction and are better placed to  talk about it than someone who has no experience. In 12-step programs it is recognised that the recovering addict is uniquely placed to help someone farther back along the path of sobriety as they know how it feels.