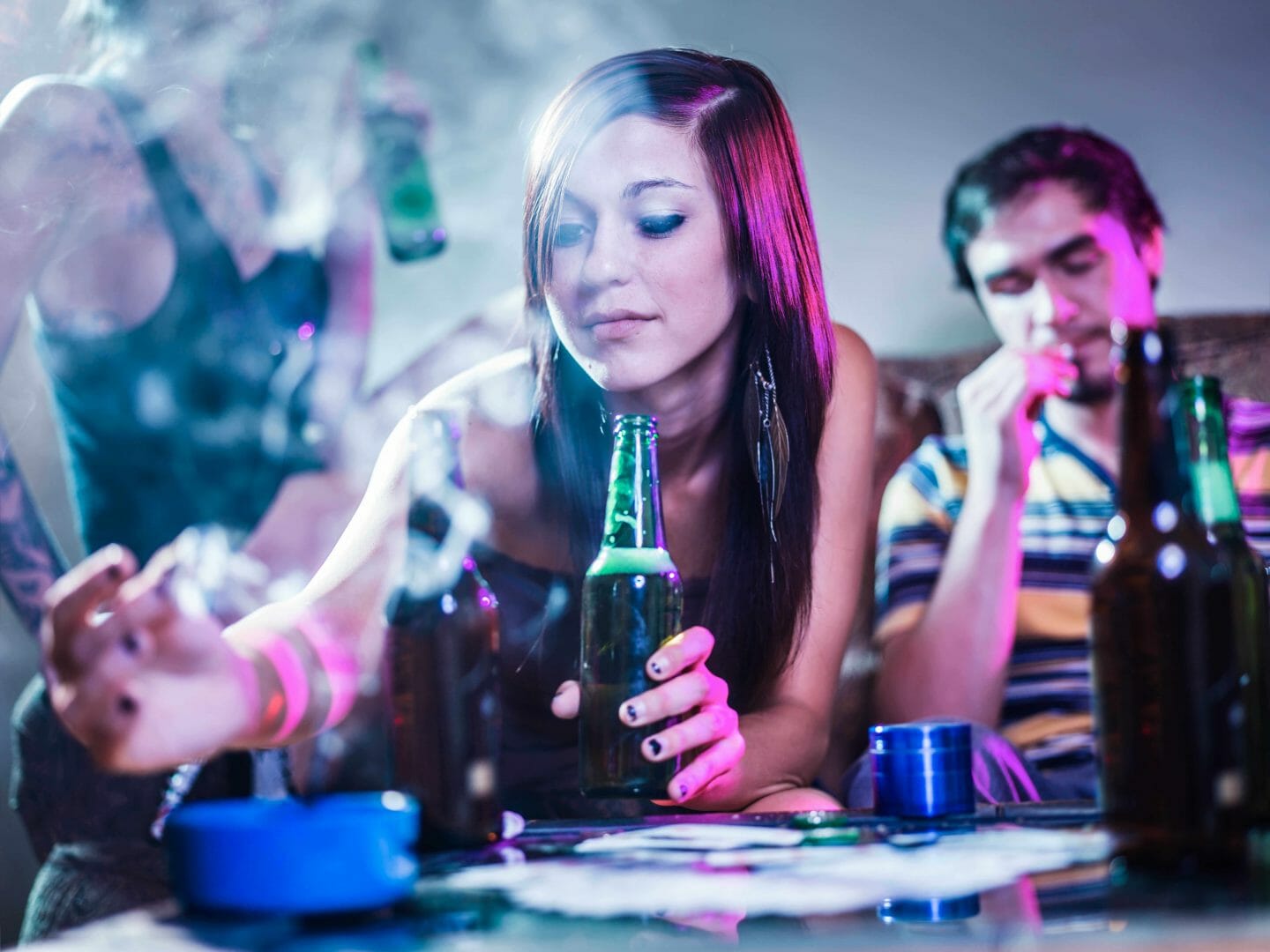 It is difficult for those with no first-hand experience of addiction to understand why someone would continue to abuse substances such as alcohol or drugs, especially when doing so is having a negative impact on their life and the lives of those around them. Many of the people who need treatment for alcoholism, for example, will fail to reach out for help, despite their illness causing harm to their health and relationships. However, it must be pointed out that those affected by addiction often do not or cannot see the seriousness of their situation. Others may be aware that they are guilty of substance abuse but cannot control their use.
The impact of substance abuse is far reaching, but it is easy for those affected to believe they are harming nobody but themselves. This is often used as a reason to continue with their substance abuse. Many abusers feel that others should not be bothered that they are drinking too much or taking drugs because it affects nobody else. Nevertheless, this is not true.
The Effect of Addiction on Children
Children of addicts are often classed as 'forgotten victims'. In fact, recent reports have highlighted the fact that around 2.5 million children are living with alcoholic parents in the UK but that there is little support available for them.
According to the National Association for Children of Alcoholics (NACOA), children aged as young as five are calling their helpline to hear bedtime stories because their own parents are unable to read to them due to being under the influence. Some children call so often that counsellors have a copy of their favourite stories on hand by the phone.
Heart-Breaking
Counsellors hear from distressed youngsters all the time, with NACOA chief executive Hilary Henriques recounting stories about some of the children who have called. She said one five-year-old girl called about her mother who was addicted to alcohol and drugs and who had locked herself in the bathroom for the night. By the time paramedics arrived on the scene, the girl's mother had died.
Another call was from a terrified seven-year-old girl who called on Christmas Day. She was frightened and cold and was hiding under her bed because her parents were drunk. She told counsellors that she had not received any Christmas presents and just wanted to hear a story about a dog named Bruce, who was her imaginary friend.
Secret Scandal
Ms Henriques said that many of the children who call just want to hear stories by Disney and Roald Dahl. Others love the Horrid Henry stories. She said, "The children like to hear a made-up story because this helps to get across the message that things can be different from the life they live at the moment, which is really the cornerstone of what we do – keep hope alive."
In the last year alone, the NACOA received 32,000 calls and emails from children, and the charity is now supporting a cross-party group of MPs who are calling on the Government to do more to help these kids.
MPs have called the issue a secret scandal and are urging the Government to ensure that more support is available to children living with alcoholics and drug addicts.
Unfair Mission
Christophe Sauerwein, an addiction expert and psychotherapist, has explained the effect that addiction can have on children. He said, "Growing up under the care of an addict is extremely difficult for the child and has an impact in adulthood. An addict prioritises his/her using over parenting responsibilities. The child will be neglected and will have to take care of him/herself almost as an orphan. Sometimes he/she will have to take care of the parent under substance influence and will have no choice than to 'parent his/her parent', an impossible and unfair mission imposed to the child."
He went on to say that the behaviour of addicts is often out of control and unpredictable. He said that children often grow up with a 'permanent fear of what is going to happen next'.
Neglect
Mr Sauerwein continued, "Being poorly taken care of, the child will develop a sense of being unloved, abandoned and eventually low self-esteem and low self-worth. More and more Western countries legal systems consider addict parents within a family as abusive to the children."
He spoke about how children of addicts often withdraw from social behaviours and have a tendency for isolation. He said, "The impact is long lasting within the adult child of an addict. Most adult children of an addict present anger and control issues, low and fragile self-esteem, fear of abandonment and will feel very insecure in their adult relationships. They can also develop a high propensity to victimisation. They are also more prone to develop addictive behaviours out of early exposure and role modelling independently of any possible genetic pre-disposition."
Accessing Treatment for Alcoholism and Drug Addiction
If you need treatment for alcoholism or drug addiction, call us here at UK Rehab today. We can help by putting you in touch with a suitable treatment provider based on your individual needs and circumstances.
Source: Children of alcoholics are calling helplines to hear bedtime stories (Metro)