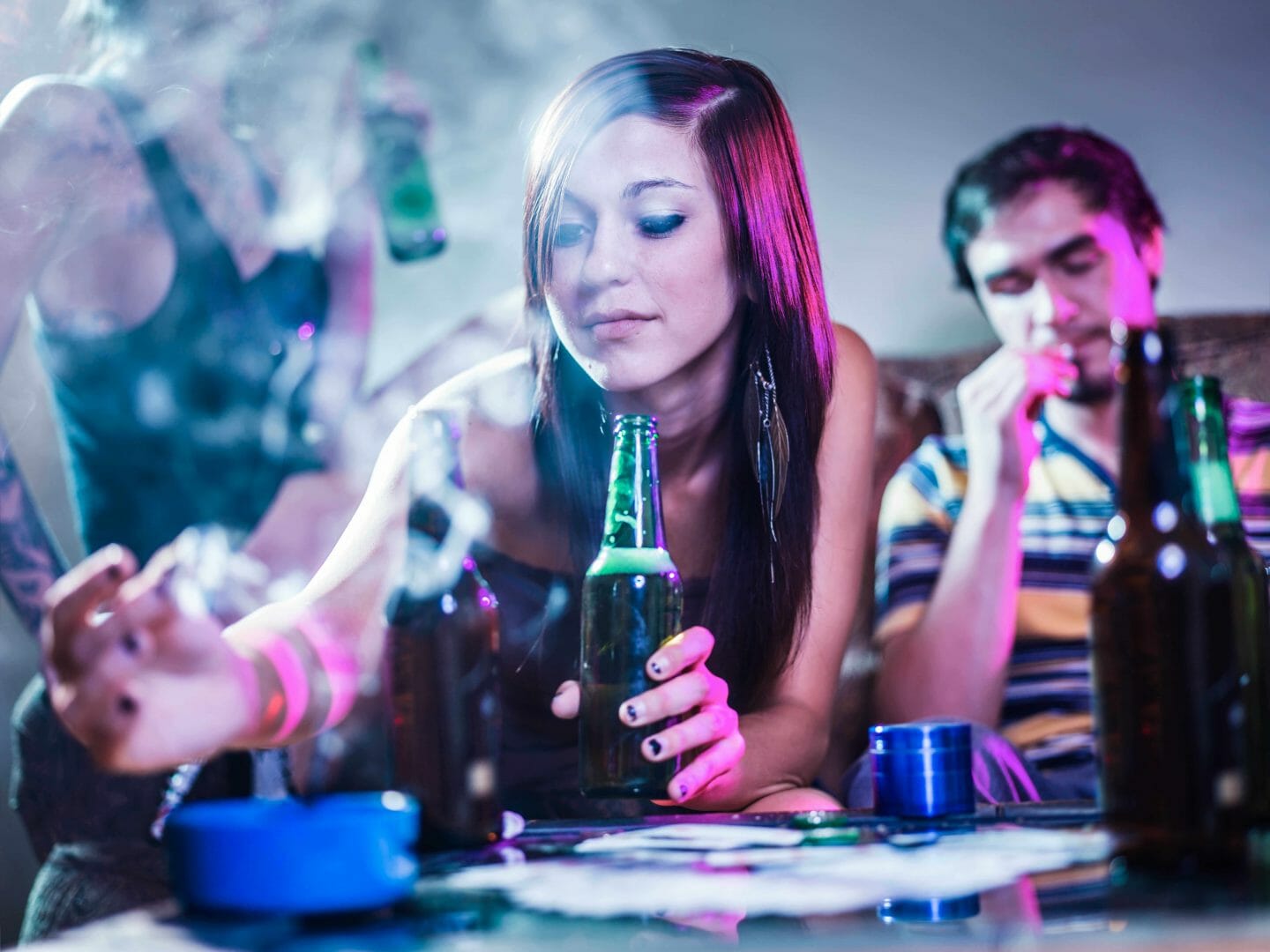 Drugs are a serious issue, not just here in the UK, but in other parts of the world as well, especially the USA. With a 'drug epidemic' in full force in that country, many drug addiction rehab facilities are accepting more and more people suffering from this illness. There have been many instances where individuals have been so affected by their drug of choice that they end up high and 'out of it' in public places, even in broad daylight. One such instance was filmed in Memphis earlier this year; an older couple were videoed in the streets after they had overdosed on heroin. The video went viral on social media and inspired the couple to change their ways.
Drugs Epidemic
You may have seen this video recently as it has been doing the rounds on social media again; the video shows the couple, who have overdosed on heroin, staggering around the streets in broad daylight as crowds of people gathered to watch. Ronald and Carla Hiers, both in their 60s, became the face of America's drug crisis after this footage emerged. Now, almost two months on, Mr Hiers has chosen to speak out about the video, which he says was the lowest point in his life; this video would eventually turn out to be his saving grace.
The footage, which was uploaded via Facebook live by Courtland Garner, shows the couple falling unconscious after abusing heroin while crowds of people stood back and watched the scene unfold. The video has been branded as a prime example of the current drugs epidemic that is not only being faced by people in the USA but by many individuals in other parts of the world, including here in the UK.
Highlighting Dangers of Drugs
In the video, Mrs Hiers can be seen kneeling on the path while Mr Hiers is lying on his back on a bench; the crowd can be heard making various comments such as 'This fella might be dead… I hope he's not dead', to which someone replied 'He's got a pulse'. Another bystander is heard cracking jokes like 'That's some good s**t they been smoking'.
Mr Hiers became extremely upset after he watched the footage and the responses of the crowd. "I'm a human being. I am a son. A husband. A brother. A grandfather. A father. Those were two human beings," he said after admitting that he could not remember anything that happened on that day.
The couple, who have both been suffering from a heroin addiction for many years, were revived at the scene by paramedics and then immediately taken into custody. As mentioned above, the shocking footage went viral, amassing over 3 million views. Garner, who shot the footage, can be heard laughing in the video but insisted that he only posted the video to highlight the dangers of drugs to children; however, he was met with criticism as many did not understand why he chose to video the incident rather than help the couple. He said, "I hope one child who sees this video will realise how silly doing drugs makes you look. They'll have that image in their head for life, so they'll never want to touch a drug like that because they'll know the results."
Adjusting to Life Without Drugs
Mr Hiers said that if it had been one of Garner's loved ones in that situation, then he would have been more compassionate. He said, "He did not put myself nor my wife in that position. We put ourselves there. Had it been his mother or father on that sidewalk, on their face, he would have certainly called 911 instead of filming a video to see how many hits he could get on it."
Nevertheless, some good did come out of the video as Mr Hiers' estranged 34-year-old daughter recognised her father and got in touch after not speaking with him for over ten years. She felt 'moved to act' after she witnessed the footage on the news. She said, "I was like, 'What are you trying to tell me, God? What am I supposed to do with this? I can't help him'. We've all tried. I was supposed to see that video. I felt something in my heart that I hadn't felt in years: compassion to help."
She called a hotline that helps with addiction and managed to persuade her father to seek help for the first time in his life; this seemed to do the trick as Ronald entered a drug addiction rehab and successfully completed it last month. He will be living in supervised accommodation while he adjusts to life without drugs. Mrs Heirs has been admitted to a drug addiction rehab in Massachusetts; she said that the video has been a wake-up call and that she feels positive about recovery.
Help and Support with Addiction
Sadly, the Hiers are not the only people to be abusing drugs to a harmful level; there are millions of others around the world that abuse drugs, and the problem is getting out of hand. With so many individuals falling victim to drug abuse, it can be frustrating and distressing for loved ones to witness. If you are concerned about a loved one and are unsure of what the next steps would be for them, contact us here at UK Rehab. We work with many drug addiction rehabs and treatment centres around the UK that specialise in helping those with a range of addictions. If you require further information on the clinics we work with or the treatments these provide, then do not hesitate to contact us today.
Source:  Ex-drug addict who became the face of America's heroin epidemic when video of his overdose went viral tearfully reveals he has finished rehab – but insists his problems are no laughing matter (Daily Mail)