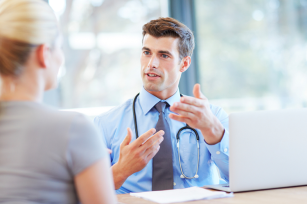 Most people assume that drug addiction treatment is something required by those who abuse illegal substances such as cocaine or heroin. While this is true, it is important to remember that it is also entirely possible to end up with a drug addiction despite never having tried or taken illegal drugs.
These days, a growing number of individuals find themselves struggling with a drug addiction after developing a physical dependence on strong medication, prescribed to them by a doctor for a legitimate health condition. This is exactly what happened to Cathryn Kemp, who has now spoken out about her devastating addiction to pills that were designed to save her life.
Crippling Condition
In 2004, Cathryn was diagnosed with acute-on-chronic pancreatitis. This condition is extremely painful and left Cathryn struggling to cope. For four years after being diagnosed, Cathryn spent a great deal of time in hospital hooked up to morphine drips as doctors tried to help ease her pain. Her condition was so bad that she was often unable to drink or eat anything.
In 2007, Cathryn was transferred to a hospital in London, and it was here that she was placed on an IV fentanyl drip. A year later, she was released from hospital armed with a prescription for fentanyl lozenges that she could use to manage her pain. She said, "Fentanyl saved my life – then almost killed me. It only took a couple of months before my use of the lozenges started to run out of my control. One day, I took an extra lozenge. I remember that at the time I felt giddy with happiness, that I could allow myself an extra dose to take a bit more of the pain away. It was the start of my descent into full-blown addiction, a terrifying fight for my sanity and, ultimately, for my life. It took two years of wheedling, bullying, shouting and screaming with my GP for him to finally cut me off, and by that, I mean that he stopped prescribing for me."
Devastating Addiction
By the time, Cathryn's doctor decided to stop prescribing the fentanyl lozenges she was hooked on around sixty a day – which was more than seven times the number she was prescribed. The amount she was taking could have easily led to a fatal overdose.
Fentanyl hit the headlines in April 2016 after it was revealed that pop legend Prince had died after taking an accidental overdose of the drug. With the substance being reported as around fifty to a hundred times stronger than morphine, it is easy to see how this can happen.
Cathryn found herself in need of drug addiction treatment, admitting that recovery was very tough. She said the fentanyl lozenges were 'so strong they rob us of the ability to choose how much and how often we take them'.
Cathryn was given an ultimatum by her doctor when she finally accessed drug addiction treatment to help her recovery. She was told that if she did not get help, she would have three months to live. She added, "I found recovery because I had the financial backing of my parents. I was able to book into private rehab when my GP told me he would never prescribe another opioid for me again. I had been refused NHS inpatient treatment three times. Thank God I did go to rehab. Thank God I didn't go out and buy heroin. Otherwise, I wouldn't be here, writing my story, hoping that my disclosure may help break the taboos around addiction and inspire somebody out there to seek recovery from their impossible situation. I am eternally angry for those who don't have parents to bail them out, as I did."
She went on to say, "It is for those who are left suffering in silence that I speak out because we need voices to shout loudly that patients are dying from their prescriptions. Not all drugs are safe. When powerful drugs are packaged as prescriptions, taking one more when the going gets tough can seem as harmless as having a drink to drown your sorrows. But they aren't harmless."
Cathryn has penned a book to detail her story, Painkiller Addict: From Wreckage to Redemption – My True Story, and is hoping it will help others in a similar position. In 2013, her book won the 'Big Red Read' prize for non-fiction, and now it is set to be re-released with the title, Coming Clean: Diary of a Painkiller Addict.
She said, "I used to think a drug addict was someone who lived on the far edges of society. Wild-eyed, shaven-headed and living in a filthy squat. That was until I became one."
Beating Addiction
If you require drug addiction treatment, contact us here at UK Rehab. We help individuals with all types of addiction, including painkiller addiction. It is our mission to help those in need of both alcohol and drug addiction treatment to access a programme where their needs will be met.
We work with various organisations, including private clinics, local support groups, charities, and the NHS to ensure that no matter what a person's circumstances, he or she can find the help required to get better.
If you are concerned for yourself or a loved one, contact us today. Our team of dedicated professionals are on standby and waiting to take your call. They are friendly and passionate about what they do and will help you when it comes to taking the next tentative steps towards recovery.
Source: Woman struck by agonising condition develops addiction to the prescription painkiller meant to cure her (The Sun)