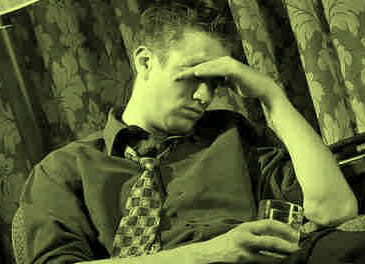 Danniella Westbrook, star of the popular EastEnders soap, is entering rehab treatment to face her demons. She announced this step to her followers on Instagram in March and asserted that she would not leave rehab until she was 100% well.
Danniella has been doing battle with drug addiction for a number of years, and this time her relapse was the cause of her total turnaround. She stated that she wanted a quality of life that was currently missing and that this is what she was striving for. This comes after her marriage broke up and she lost a baby last year.
Is Rehab Treatment the Answer?
When you are addicted to drugs, the only way that you can effectively break the habit and become sober is to go into a clinic for rehab treatment. This entails a period of detoxification followed by time spent in the clinic going through intensive therapy and counselling. You will learn new life skills and coping mechanisms to deal with your everyday challenges, as well as the skills to deal with your demons when these emerge.
Rehab treatment is highly recommended for so-called hardened addicts as the clinics provide the safety and security required to go through withdrawal and learn to live without drugs. It is not always successful but every time you ask for help is a step in the right direction. The most difficult part of rehab treatment is admitting to having an illness that will need to be managed on a daily basis. You never fully recover from addiction – you will always be a recovering addict and will have to guard against the demons and triggers that cause you to want to use drugs. That is what addiction treatment is all about.
How Does Rehab Treatment Work?
Going into rehab, for the most part, means that you remove yourself from your ordinary daily life for a period of time. That implies that you go into a safe and secure environment where daily stresses and temptations are not present, and you can focus all your energy on getting well. The pressure of daily responsibilities is relieved for a short time, and family and friends have limited access to you – also alleviating stress and pressure to a great extent.
During your stay in the clinic, you will learn new daily routines, relearn how to take care of yourself properly and how to deal with big as well as small daily challenges. You will attend therapy sessions individually as well as group sessions and have daily counselling to help you learn and practice new skills with which to approach your new, sober life.
You would typically stay for between six and eight weeks. In some cases, a couple of months is required, but your length of stay is determined by your condition when you are admitted as well as the level of your addiction. The main thing is that you have to be committed to the rehabilitation process and stick to it for as long as it takes. Rehab treatment only works if you take control of your life and work the rehab programme intensively.
How Do I Get into A Rehab Treatment Programme?
UK Rehab is a service that gives you direct access to information and advice on addiction-related issues as well as treatment and rehab options. We have a network of private and NHS clinics that you can consider for your rehab treatment programme. Our service also offers you direct access to addiction counsellors and therapists across the UK.
The only requirement is that you firstly admit to having a problem and that you need help. That is the biggest step in the process. Then you need to contact UK Rehab as soon as possible. The sooner you get treatment, the better. You need to act on your decision to get into a rehab treatment programme as soon as you can. Leaving it until later will only mean that you will keep on postponing the treatment and therefore stay trapped in a vicious cycle of addiction and addiction-related issues.
We have the knowledge and expertise to give you advice on how to deal with your own addiction or that of someone you care about. Our therapists can help you stage an intervention where needed, and we can give you guidance on which rehab clinic would be most suited to you, your circumstances, and your type of addiction.
UK Rehab Helps You Beat Addiction
UK Rehab can also guide you on where and when there are support groups and systems in place to help you when you leave the rehab treatment programme and tackle life on your own terms. One of our services is to refer family and friends to suitable counsellors and therapists so that they can also learn how to deal with your addiction and post-addiction life. They will learn how to best support you as well as signs and symptoms of a relapse so that they can help you if and when you need it.
We are but a phone call away. All you need to do is pick up the phone, and we will be ready, willing, and able to give you the help that you ask for as well as the guidance and assistance that you will need to take this very important step in your life.