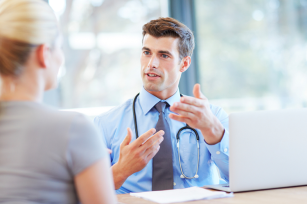 Overcoming a drug or alcohol addiction is a challenge, and most affected people are unable to do this alone. As addiction is an illness that changes the way the brain functions, most of those affected are incapable of making logical decisions and often cannot see that they have a problem. They are unable to see how their behaviour is causing harm to their own lives and the lives of those around them and do not see a need to stop. It is often the case that these individuals believe drugs or alcohol to be the only positive thing in their lives and not the cause of their problems. Overcoming their illness will usually require professional intervention.
Accepting a Diagnosis of Addiction
Accepting that you have an addiction is tough, but it is essential to do if you want to get better. One man who has managed to overcome his addiction to drugs with the help of professional intervention is former Keane singer Tom Chaplin, who has recently been discussing his illness with the panel on ITV show Loose Women.
Tom spoke openly of his drug addiction with the panellists, saying "When I was still in Keane, I was scared of confronting what was going on in my life. I was very self-conscious, I was hiding in plain sight, but I was a mess underneath. I didn't know how to manage my emotions, so I began self-medicating."
After facing up to the fact that he was struggling with addiction, Tom decided to get help. He said, "I've gone through very heavy therapy and psychosis. Everyone has said to me that it must have been so horrible, but I found it to be an adventure."
Avoiding Relapse
Tom was also candid when speaking about why he returned to drugs time and again after being in rehab. He said, "I left the group at the end of 2013, saying I wanted time for myself. I was a complete mess, I pushed my daughter away, but my wife has supported me and stuck with me. An addiction wants to take you away from the things that are important and make you content."
And while Tom is clean at the moment, he knows the threat of relapse is always present, admitting that he regularly dreams about taking drugs. He said, "I dream about taking drugs three or four times a week. I wake up feeling a sense of relief; thank god I'm not there: it is an unconscious warning."
Managing Sobriety
Most people will have to manage their sobriety after completing their rehabilitation programme. There is currently no cure for addiction, but with professional intervention and the right help and support, even those with the most severe illnesses can manage to overcome it.
However, it is important to stay vigilant while in recovery as failure to do so could lead to complacency, which can, in turn, result in relapse.
During rehabilitation, counsellors and therapists work with patients to help them identify various triggers and cues to their addictive behaviour. This work helps with relapse prevention, and while there are many obvious cues to addictive behaviour, some are less obvious. For that reason, you should be on the lookout for the rest of your life in order to stay sober.
Relapse Triggers
Many things can trigger a relapse, such as specific feelings and emotions that could leave you vulnerable. Common triggers are hunger, anger, loneliness and tiredness (HALT). Experiencing any of these feelings during recovery could cause a relapse, so it is important to make sure you are eating regularly to keep your blood sugars level and to avoid hunger.
You should also deal with any feelings of anger as soon as these surface because anger can affect the brain in the same way as mood-altering drugs and can lead to unpredictable behaviour. Loneliness is another major trigger to relapse. Many people will become disillusioned with their recovery if they are bored or lonely, and they may begin to associate their drug-taking or drinking behaviour with something to do. It is common for recovery addicts to romanticise their addictive behaviour, and they will remember what they consider to be the 'good times', conveniently forgetting the bad.
How to Head Off a Possible Relapse
Most people assume that relapse occurs when the person first starts drinking or taking drugs again. However, in reality, relapse begins the moment the individual starts to think it would be okay to drink or take drugs.
If you discover yourself in this position, it is important to act quickly before you find yourself staring at a bottle of alcohol or heading out to find your old dealer. Do you really want to return to your old ways and suffer the consequences? Could you face going through the entire recovery process again – including detox and rehabilitation?
Doing nothing when noticing any red flag behaviour will almost certainly mean finding yourself right back where you started. This could mean not being able to motivate yourself to make the necessary changes once more.
Find the Right Help to Achieve Complete Addiction Recovery
It is important to reach out for help as soon as possible – call your sponsor or a supportive friend to chat. If you fail to get hold of anyone, call us here at UK Rehab. We have a team of dedicated and fully trained advisors on standby who can provide advice and support. We can discuss your situation and put you in touch with an experienced counsellor or therapist. We urge you to contact us now if you believe you may be in danger of relapsing – we are waiting to take your call. With professional intervention, you can get your recovery back on track before it is too late.
Source: Keane frontman opens up about cocaine addiction: 'I dream about taking drugs' (Daily Star)