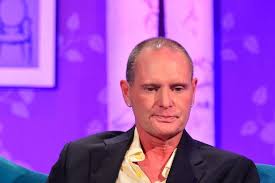 Paul Gascoigne has been speaking about how invaluable his most recent spell in rehab has been – but can't be sure he will never drink again. Appearing  on the television show "Chatty Man" last night, he discussed his well publicised battle with the bottle. He appeared almost tearful at times , and talked about his attitude to alcohol. He said " I do miss a pint, don't get me wrong. Who know I might drink in the future? Never say never. I don't want to and I don't plan to." Like any addict in recovery, Gazza is doing the best thing by taking one day at a time. At this early stage in his recovery, by simply taking this approach and taking each day as it comes, staying sober may not seem so intimidating.  Recovery is a process, not an event,  and it takes time.
Starting "small" can be a great approach to recovery. If life for an addict seems intimidating thinking they may never take their chosen substance again, taking one day at a time may make it seem much more manageable. If the recovering addict can manage just one day without drugs or alcohol, then they can try and replicate this on a daily basis. For some though, the time frame of a day is too long, and they may have to start by taking the same attitude to trying not to drink or take drugs for just one hour. As time goes on, this period of time can be extended as the addict grows in strength, both physically, mentally and spiritually.
Gazza decided to take the time before he entered rehab to go ona massive alcohol bender. He downed 2 bottles of gin, 6 beers and wine, knowing that it would be his last drink, and
For the first time, he also named some of the players instrumental in getting him into rehab. Stars of today such as Wayne Rooney and Jack Wilshere were recruited by TV presenter Chris Evans to help the rehab effort – and even Sir Alan Sugar (who Gazza describes as "So tight he only cries from one eye,") His latest stint was marked by a massive binge before his entrance to the treatment facility, which he confesses could have killed him. He woke 16 days later, handcuffed to a bed in a residential treatment facility.
Gazza has also has two interviews with a view to entering the jungle in the TV series "I'm a Celebrity, get me out of Here" which could be an added incentive to staying sober.Both financially and a on a personal  basis – the show could be beneficial for the footballs former golden boy.  Life in the jungle would be a walk in the park compared to rehab – and hopefully he will be strong enough to carry on his career½ whatever turn that may take.