What Is a Sober Living House (SLH)?
Staying in a sober living house can be a highly effective method for people who have suffered from serious addiction problems to remain abstinent long term. (1) Once an individual has successfully completed a drug rehabilitation programme, they can gain access to residential aftercare. This type of follow-up care usually involves living in a house with a small number of other people going through the recovery process.
In these types of homes, the days are structured. Those who choose to live as part of the community participate in regular therapy, activities and exercise.
The process immerses the person in recovery in a healthy environment that gives them extra skills and tools to remain sober whilst living a normal life. They have access to nutritional advice and cooking classes, participate in 12-step programme sessions, learn how to improve chances against relapse and live a financially self-sufficient lifestyle.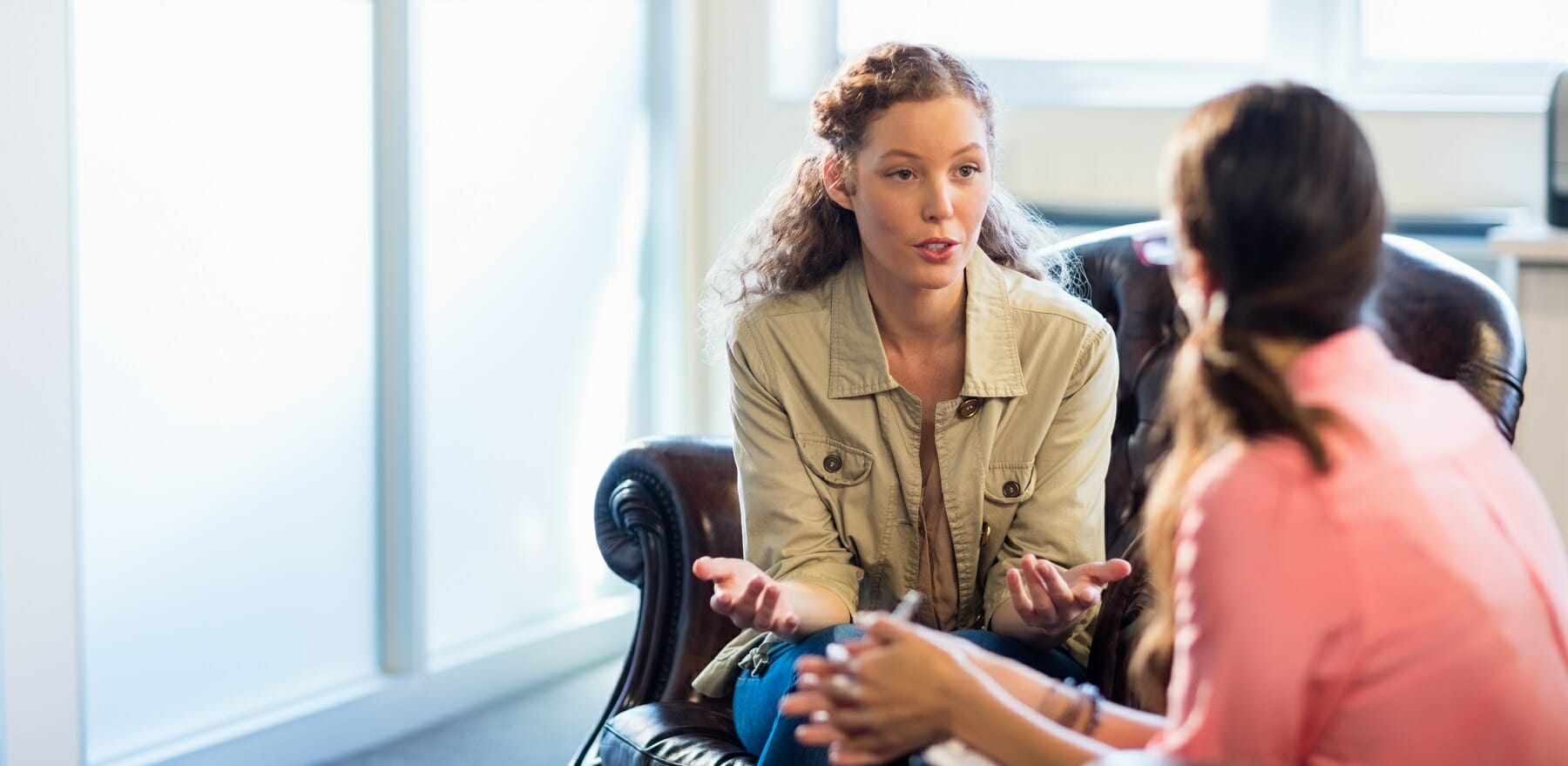 Who Could Need a Sober Living House?
Sober living houses are for people who may require extra support once they have completed their rehabilitation programme. For many individuals, going back to everyday life may cause numerous triggers that could increase the chance of relapse. By participating in a residential follow-on programme, what participants will gain is extra resilience. Structured days, therapy and group meetings enable them to resist temptation and learn how to deal with triggers.
Many people who suffer from addiction find their lifestyles become devoid of routine and structure. Those suffering from long-term substance dependence may have missed out on learning essential life skills. Sober living houses help to instil ways of life such as cooking, doing daily chores and waking up and going to bed at healthy times. Studies have found that these types of facilities can be excellent and are currently an underused resource. (2)
What addictions are sober houses suitable for?
While there is a common misconception that sober living is just for people suffering from alcoholism. Actually, they can be an effective method of secondary care for all kinds of addiction.
How Do I Get into a Sober Living Home?
Extended care treatment facilities are usually available to people who have successfully completed a rehabilitation programme. Once an individual has finished a residential stay in rehab, they can gain access to a highly effective form of aftercare. The person must have abstained from substance abuse throughout their course of treatment and show a strong desire to continue a sober lifestyle.
How Do Sober Living Houses Help?
These facilities often have a large number of specialist staff, including psychiatrists, nurses, therapists and various other addiction experts, who offer care and support 24 hours a day, seven days a week for as long as it's needed.
Sober living houses are more than a transitional service; they are modern and ethical places where residents gain compassionate care and learn vital life skills. A resident is not treated as a patient but respected as an individual cohabitating with everyone in the area. Any schedules created are usually bespoke, according to the needs of each resident.
Going straight back to the environment in which the individual was living when they were actively addicted can make relapse a high possibility; this can be cut down if an additional aftercare stay at a sober living house has been had. In order to remain abstinent, a change in attitude and lifestyle to promote long-term health must take place. Sober living houses have been proven to improve the quality of life of the people who use them in a variety of ways. (3)
What to Expect in a Sober Living House
This type of environment is an ideal stepping stone between detoxification and a fresh start in the world. It is not merely a place to stay but a facility where the person living there takes part in therapy, regular exercise and daily 12-step meetings. Service users are financially independent and must seek a job or enrol in an educational course. They may also have access to advice from a nutritionist and get help with shopping and planning healthy and tasty meals.
Family or relational trauma resolution may also be offered, which can be a constructive way to ensure necessary changes in the service user's environment are made. It is important that the loved ones are aware of triggers and understand the healthiest ways to help them.
Common SLH resident requirements
While the day at a sober living facility is not as strictly regimented as a detoxification or rehabilitation centre, there are a number of rules that those staying there must follow. These rules not only keep the environment safe and healthy but also teach us how to incorporate more structure into our lives. Routine and structure are an essential part of living a healthy life, and those who have experienced problems with addiction often find they need help with this.
No drugs, alcohol, violence or overnight guests
It is imperative that the sober living house remains a clean, safe place for recovery. As a place with multiple residents, the utmost care and respect must be given to the rules which are there only to help those in recovery. If one person doesn't follow the guidelines, it can cause problems for everyone. Learning to live in harmony with housemates is another highly valuable life skill.

Active participation in recovery meetings
Meetings help people to learn how to listen to and understand other people's stories while also giving them a chance to express themselves. Group therapy is seen as an integral part of addiction recovery and is particularly important during residential treatment. By attending these meetings on a daily basis, the service user is also showing the necessary commitment needed to facilitate long-term recovery,
Random drug and alcohol tests
Those who spend time living in an extended care treatment facility must be prepared to take part in randomised drug and alcohol tests. Abstinence is the key to recovery at this stage, and partaking in the abuse of substances is not only harmful to the individual but can have an impact on everyone living there. A clean drug test result is what we are all aiming for, and achieving it is exceptional, especially considering everything the inhabitants have gone through.
Get Confidential Help Now
Call our admissions line 24 hours a day to get help.
Involvement in either work, school or an outpatient program
The success of sober living facilities is largely due to the focus on integrating people into day-to-day life. While the initial detox is integral, it can be difficult for a lot of people to independently take steps to seek a healthy life in gainful employment or education. A peripheral lifestyle can cause feelings of failure and alienation, which can lead to substance abuse.
General acceptance by peer group at the SLH
It is important that the people living in a residential aftercare facility are in synergy with each other. Many younger people live in shared flats or houses in the United Kingdom and gaining the skills and knowledge necessary to live happily with people may be integral in the future. While residential, the house is still a clinical environment, and mutual respect and the ability to not cause conflict are both necessary.
Do Sober Living Houses Work for Addiction Recovery?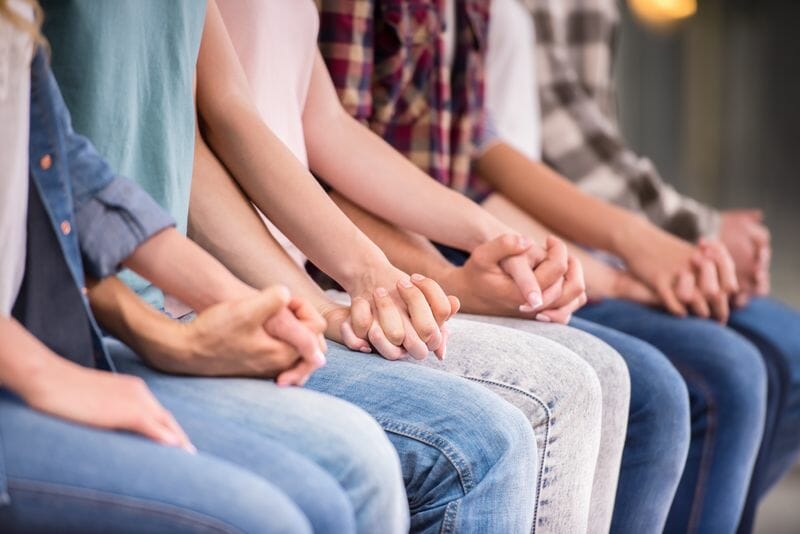 It is widely accepted in the medical community that sober living houses are an underused method of alcohol and substance rehabilitation. It has been postulated that these types of facility encourage long-term strategies for a successful recovery. (1, 2)
The unique way that alcohol- and drug-free housing operates supports individuals to abstain from substances and maintain a recovery lifestyle. (4)
How Are Sober Living Houses Different to a Halfway House and Other Residential Programmes?
A residential rehab is a place where detoxification from substances and rehabilitation to help prevent relapse is carried out in a residential setting.
This type of treatment is usually offered to people for whom outpatient services have proved unsuccessful. It can be a very helpful choice for individuals who are struggling to cope with their life to the point where work, education and family life are affected.
Halfway houses are dormitories that were first created hundreds of years ago by organisations such as the YMCA and Christian Aid. They were initially intended for people who had just come out of prison to act as a halfway point between incarceration and civilian life. They usually provide a hostel-type environment with little structure or support offered but very low costs.
Sober living houses are set up as a secondary form of treatment, giving extra support and guidance to the service user in their journey to recovery. They offer more structure and care than someone would receive in a halfway house. The team is dedicated to helping people in sober living houses learn how to thrive and make the most out of the opportunities that their newfound sobriety can bring to them.
When Is the Right Time to Move into a Sober Living House?
Sober living houses are usually available to people who have completed a full residential rehabilitation programme.
They are a useful example of follow-up care because they can help to address and explore issues as well as teaching life skills on a time scale to suit the individual. There is no time limit on how long a person can stay at a sober living house, as long as they follow the rules.
This means that the people who are staying there can reside for as long as they need in a place that enables them to form healthy, constructive habits. Supervision from clinical staff is a hugely valuable resource, especially during the vulnerable period when an individual is newly abstinent.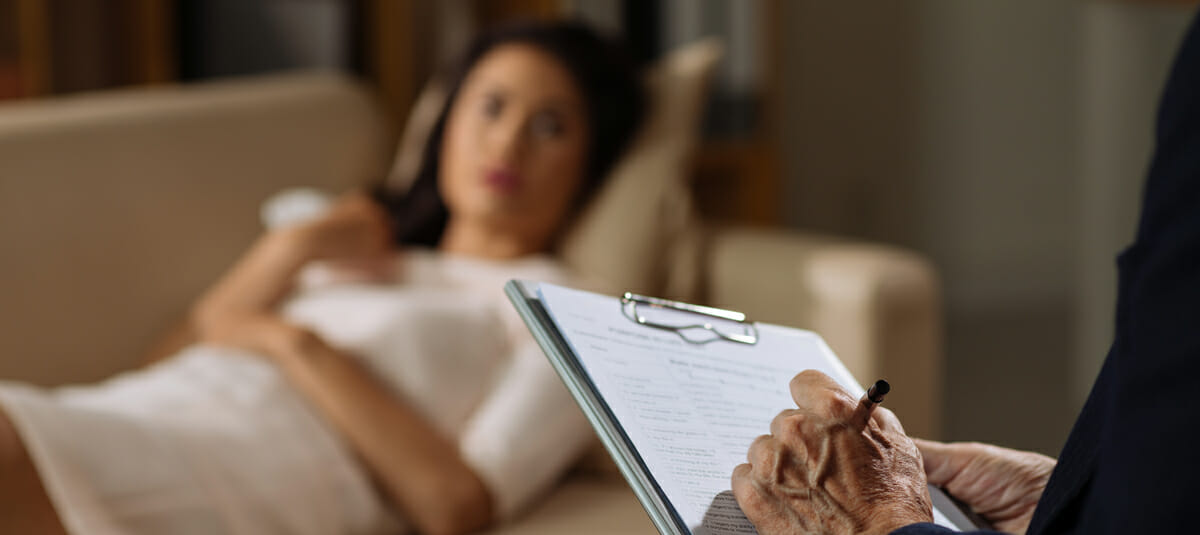 Overcoming Addiction and Fully Recovering with the Help of a Sober Living House
It has been found that follow-up care in an extended care treatment facility significantly increases people's chances of long-term recovery. An example taken from one study found that 11% of people who finished rehab without any follow-up care had remained abstinent after six months. 68% of those who went on to participate in a sober living house arrangement remained abstinent after six months. (1) Service users can stay at the sober living facility for as long as they require.
This gives them time to find gainful employment or an educational course and settle into a routine. Once they are settled, they can use the resources available to them to find a suitable place to live. Support and access to resources in an environment where they can choose when they're ready to face the world make sober living houses a highly effective way to overcome addiction long-term.
Repairing all damaged or affected social relationships caused by one's substance abuse
The focus in this type of facility is on helping understand how to become independent and build life back up. It is often noted that people who come to a sober living house find it easier to repair broken relationships with loved ones. The person in recovery has time to learn how to apply what therapy and education teach them. Relationships can become fractious when substance abuse is involved, and knowledge and understanding are required on both sides.
Finding gainful employment again
Addiction can take a toll on the entire life of the person who is suffering from it. Often, people will have incurred social, financial and personal losses as a result of their world revolving around the substance they were dependent on. Gainful employment can be one of the most harmful and debilitating losses. Regaining financial independence is the main priority of most people who are in recovery, and sober living houses have resources and contacts to help people achieve this.
Finding the Right Sober Living House
What to look for in a sober living house
The Internet is a useful resource for those who are looking for a sober living facility. While halfway houses can serve as stepping stones between rehab and normal life, they can't offer the support of a structured residential care facility. The rehabilitation centre where treatment was carried out may also have information about where to find information about sober living.
It is important to check that there are gym facilities, daily meetings, nutritional advice and regular therapy sessions and that the facility is well staffed. A high level of discipline and focus on routine and keeping active demonstrates that the facility is truly prepared to help people change their lives.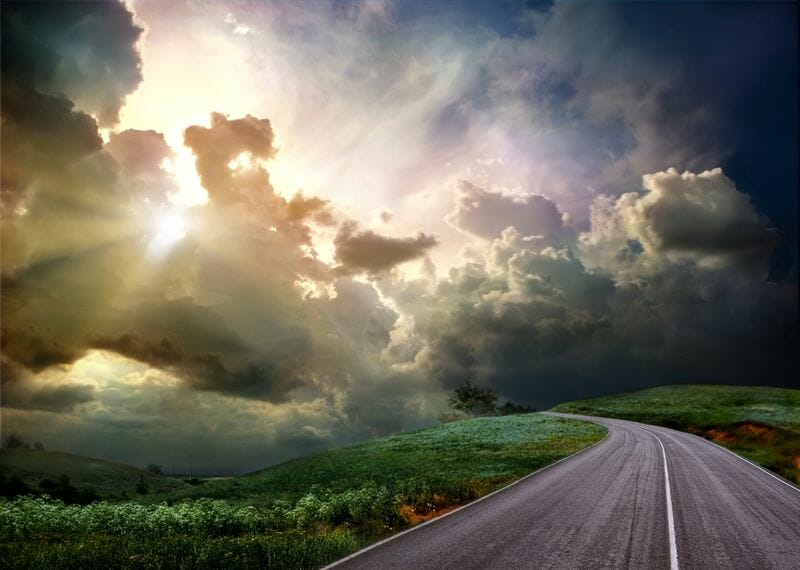 Questions to ask a sober living house manager
What each person needs from a sober living facility can vary. It is important to ask questions that are personal to the client. Finding out about the daily routine is a good place to start — the more structured and busy the day sounds, the better. An idea of other questions to ask includes:
Are there exercise facilities available?
What does an average day look like?
How do weekends differ from weekdays?
Will I have a primary care practitioner or be treated by many people?
Do the people currently residing in the house follow the rules?
Will I have access to job seeking and/or house seeking resources?
What sort of therapy is on offer?
Different types of sober living houses
Some sober living houses are more akin to halfway houses, so it is integral that potential service users do their research. The Internet is an excellent resource; most facilities' websites give plenty of information about its provisions. It's also easy to find reviews and write-ups from people who have used the services that go into detail about the type of amenities available at each sober living house.
Some sober living houses are more akin to halfway houses, so it is integral that potential service users do their research. The Internet is an excellent resource; most facilities' websites give plenty of information about its provisions. It's also easy to find reviews and write-ups from people who have used the services that go into detail about the type of amenities available at each sober living house.
Advantages of sober living houses over residential centres
A sober living facility usually has no more than five to six residents staying there at one time. This means that the people living there are not in any way institutionalised. They learn essential life skills, and the focus is on maintaining sobriety and achieving personal goals. A residential centre is a place where people suffering from addiction actually cleanse their bodies of dangerous substances (detox) and receive primary therapeutic treatment (rehab).
How Much Does a Sober Living House Cost?
The cost of residential aftercare varies depending on the location of the facility and the level of support available to residents. Sober living houses in the South East of the United Kingdom usually cost around £800-£1000 per week. These costs cover extensive staffing of clinical professionals and ensure the facility is operating optimally in a way that is conducive to a recovery environment.
Paying for a sober living house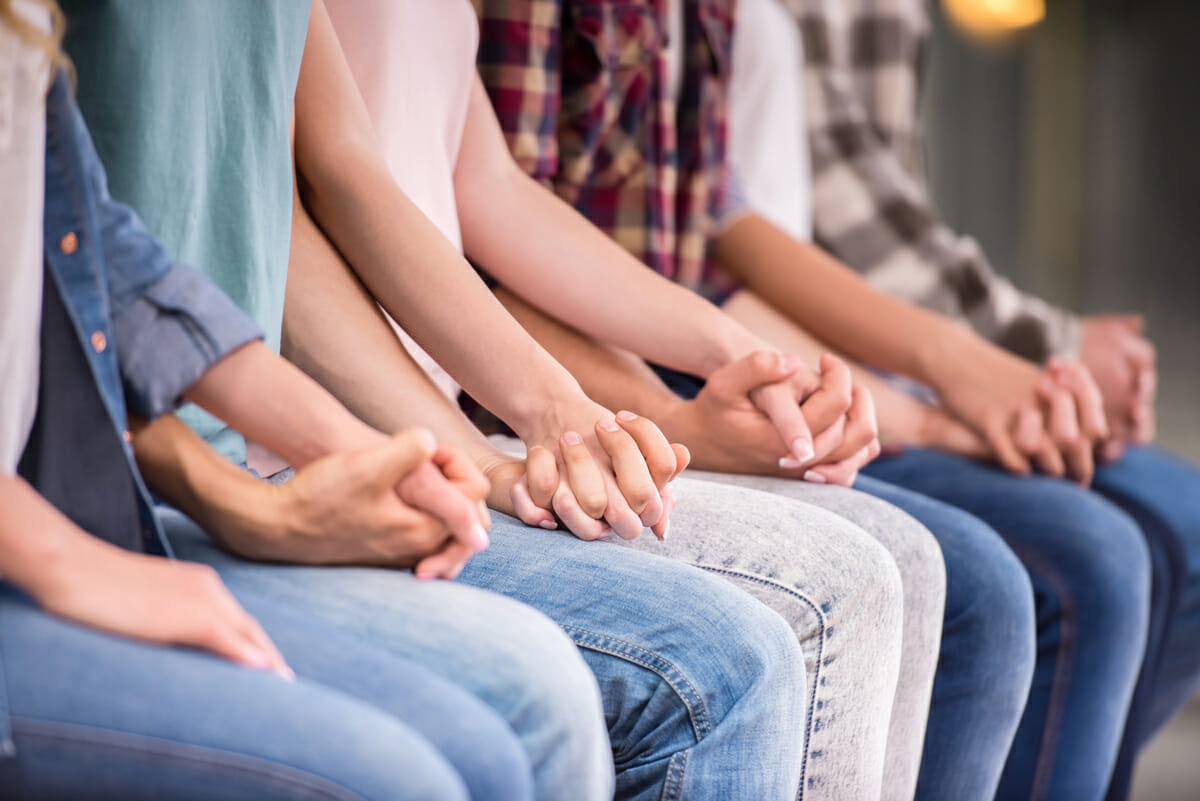 Certain individuals may receive a grant or subsidy from a non-profit organisation, charity or the government.
It is important to make sure that the amenities and services that the sober living house offers are in line with the cost. Paying more can give the individual peace of mind that staffing levels and quality of the service and resources are going to remain at a high standard.
What Happens After Leaving the Sober Living House
Sober living houses have some of the best retention rates for sobriety out of all styles of treatment. (2) The focus on gaining practical skills and the active process of learning to live in a residential setting with other people enables those who are treated there to transfer those skills into normal life. The extra guidance and support that people in sober living facilities receive from staff have a significant impact on their well-being. The most significant benefit of spending time at an extended care facility is that it helps people in recovery setup personal goals in everyday life, learn how to manipulate their time and to schedule tasks so that stress levels are manageable.
Sources
Get Confidential Help Now
Call our admissions line 24 hours a day to get help.
Find alcohol and drug rehab clinics in your area
No matter where you live, there is a drug rehab center that can help you overcome your addiction. We'll help you find it.
Select a County