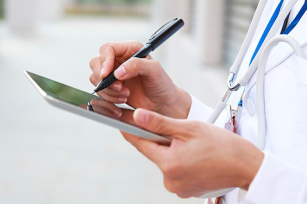 Social media websites like Twitter, Pinterest, and Facebook are a great way to promote causes and spread ideas. In recent months there have been a number of campaigns launched aimed to educate people about the problem of addiction and to remove some of the stigma associated with this condition. These attempts to increase public awareness use hashtags like #sober, #doingit, and #nomoreshame to capture people's attention. These campaigns are getting increasingly innovative, although some do turn out to be thinly disguised advertisements for products and businesses.
Can Social Media Remove the Stigma of Addiction?
The power of social media is growing all the time, and it already has more impact on the lives of millions of people than TV or print media. The great thing about the likes of Twitter and Facebook is it allows different voices to be heard and it focuses on real people rather than the type of generalised faceless stories that appear elsewhere. In the past, the media has been guilty of promoting a certain stereotype of addiction because demonising this group is just more titillating for public consumption – it sells more newspapers and makes good soap operas.
Social media makes it so easy to connect with real people, which means that the average user is going to have friends that they would otherwise never have contact with. This broadening of social circles is putting individuals in contact with others from very different backgrounds, which helps to increase understanding. It makes it easier to comprehend what it is really like to be addicted to alcohol or drugs because many are hearing it from those actually engaged in this behaviour. Stereotypes arise due to ignorance about a group but social media can lessen this ignorance by helping people to connect.
One of the other nice things about social media is it encourages people to be more open about their lives. Many just find it easier to be honest online because it feels like a safe space. An increasing number of individuals are also becoming social media savvy, understanding that their openness can have a radical impact on their social circle.
The Power of Social Media
This increasing openness about addiction on social media is already increasing awareness about this problem, but now there are also groups who are trying to actively use this platform for this purpose. These orchestrated attempts to spread the word can be very powerful because of the possibility of capturing the imagination of enough people for it to go viral. It can mean that individuals can get the same amount of publicity for their cause as a similar campaign that would cost millions of pounds.
There is a noticeable increase in the number of addiction related stories on social media sites at the moment. This is due to the fact that it is now getting near to the Christmas season when many tend to overindulge in alcohol; there are always plenty of people looking for addiction help in January. The online social media campaigns are helping to educate individuals about the dangers of drinking too much, and they can encourage those who need addiction help to get it.
It is hard to tell exactly how much impact social media is having on the removal of the stigma of addiction, but it is undoubtedly having some effect. The fact that more people seem to be willing to talk openly about this problem is a very positive sign. It may be that even those individuals who do not use social media websites will be impacted because they will have friends who do use these sites.