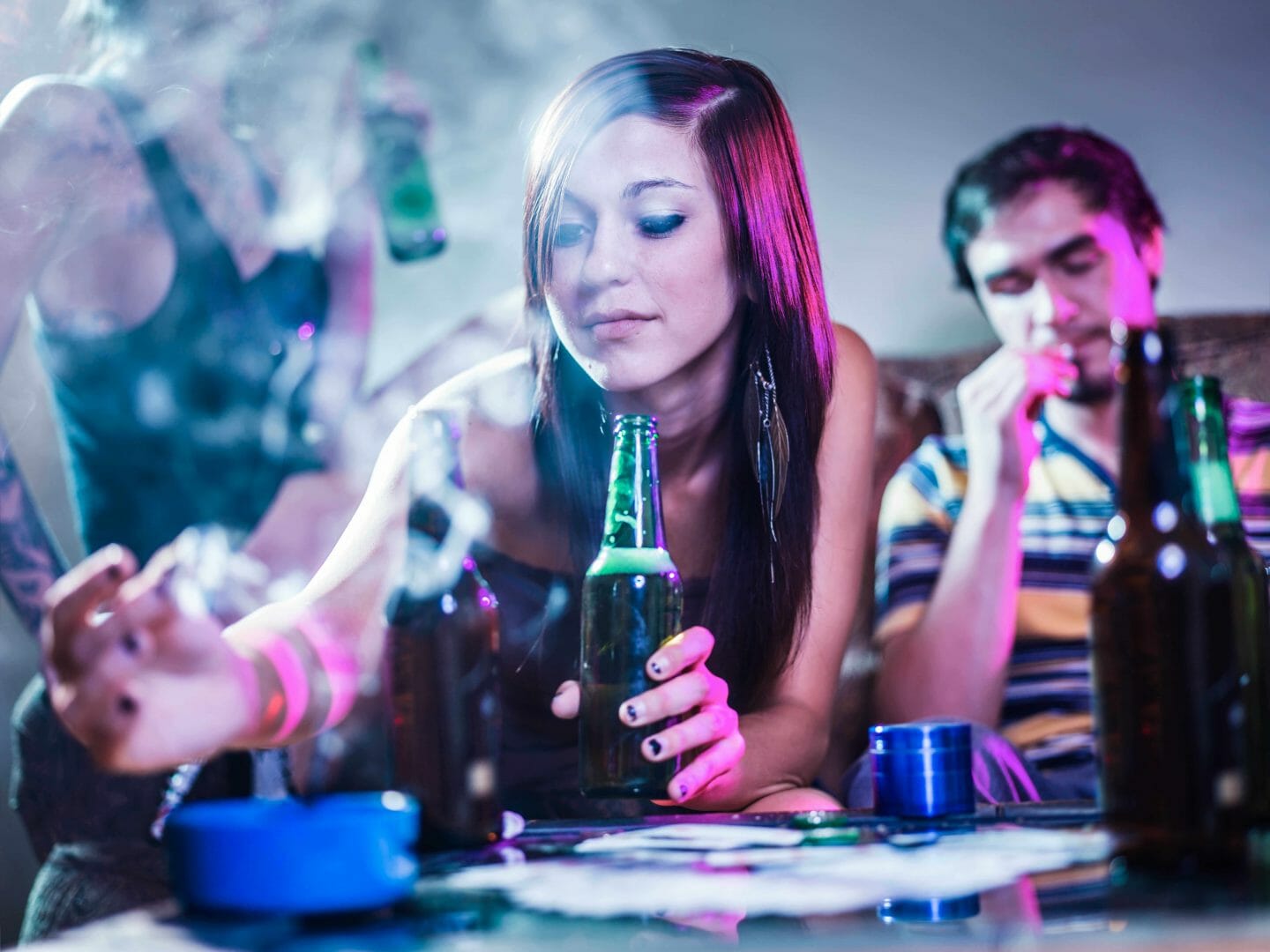 Those affected by drug and alcohol addiction often take unnecessary risks in a bid to get their hands on the substance they crave. Some will borrow or steal from loved ones while others will resort to criminal activities when all other funds run out. It is not uncommon for those affected by addiction to find themselves facing prosecution due to their actions while under the influence of a particular substance. Yet there are some who believe that instead of imprisoning those affected by addiction, they should instead be given access to rehab treatment to help them overcome the illness that is responsible for their crimes.
This is exactly what happened to Sophie Eleanor Newman, who was given a second chance despite committing a crime while already on a suspended sentence.
Desperate Cry for Help
Newman had been given a suspended nine-month prison sentence in August 2016 after pleading guilty to a robbery offence. While under the influence of drugs, she entered a Spanish restaurant in Durham with the intention of using the toilet. However, while inside the restaurant, she confronted a female staff member and shouted, "The till, the till, the money."
As the restaurant was closed at the time, there was no money in the till, so she tried to steal the staff member's phone instead. The two women became involved in a scuffle before Newman left when a male staff member arrived.
After leaving the restaurant, she went to a nearby drug rehab centre where she exaggerated the story and claimed she had robbed someone while threatening them with a smashed glass bottle. Her actions were described as a 'desperate cry for help' by Joe Hedworth, her solicitor.
Newman was handed the suspended sentence and ordered to complete rehab treatment. The Probation Service supervised the rehabilitation activity work, but despite this, she struggled to overcome her illness and found herself back in court again in December 2016; this time charged with shoplifting.
Feeding an Addiction
She stole goods with the intention of selling them to buy drugs and alcohol. However, it was revealed that since the incident, she has been receiving rehab treatment and has been engaging with the probation and mental health services. Mr Hedworth told that she had started behavioural therapy work and as a result, Judge Simon Hickey decided to give her another chance to get her life back on track. She was once again given a suspended sentence and ordered to continue engaging with rehab treatment services.
Making the Most of Rehab Treatment
Newman is an example of how difficult it can be to break an addiction to substances such as alcohol or drugs. It is not uncommon for those who try to beat their addiction to relapse when they experience intense cravings. Nevertheless, with the right rehab treatment, overcoming addiction is possible.
Here at UK Rehab, we work hard to help those affected by all types of addiction. It is our mission to put the individuals who need rehab treatment in touch with the facilities that provide it. If you are struggling with addiction, contact us today.
Nevertheless, while we can help you find the right treatment programme, we cannot overcome your addiction for you. But if you have a real desire to change and want to begin a new healthy and sober life, there is a programme that can help.
It is important that you fully engage with rehab treatment programmes to ensure that you have every chance of long term success going forward. Many of our staff have been through their own recovery journeys so know exactly what you are going through. They can offer helpful advice and guidance in terms of taking the next steps towards sobriety.
What to Expect from Rehab Treatment?
If you are ready to take the next step on the journey towards a healthy, sober life, we can help. We will provide a full assessment of your situation to ensure that we know exactly what your treatment requirements are. We will determine how severe your illness is by asking questions about your current and past substance abuse. With this in mind, we can provide advice regarding the various options available to you.
If you have a severe addiction to a chemical substance such as drugs or alcohol, it may be the case that you need a detox. We recommend that all clients requiring a detox do so in a dedicated facility where medical professionals will supervise them. We can help you to find the most suitable detox facility for your needs.
After detox, a programme of rehabilitation will typically be required, and it is at this stage that the psychological aspect of the illness is addressed. The cause of the addictive behaviour will be identified, and various tools will be used to help the recovering addict avoid temptations and triggers going forward.
If you require assistance with any type of addiction, contact us here at UK Rehab. You may not be concerned for yourself but are worried about a loved one; if this is the case, we urge you to get in touch with us as well. We work with those affected by addiction but also with family members and friends who do not know where to turn for help.
We are waiting to take your call; our staff are friendly and helpful and will ensure that you or your loved one gets the help required to overcome their illness once and for all.
Source: Woman fighting to overcome drink and drugs addiction given second chance by court (The Northern Echo)