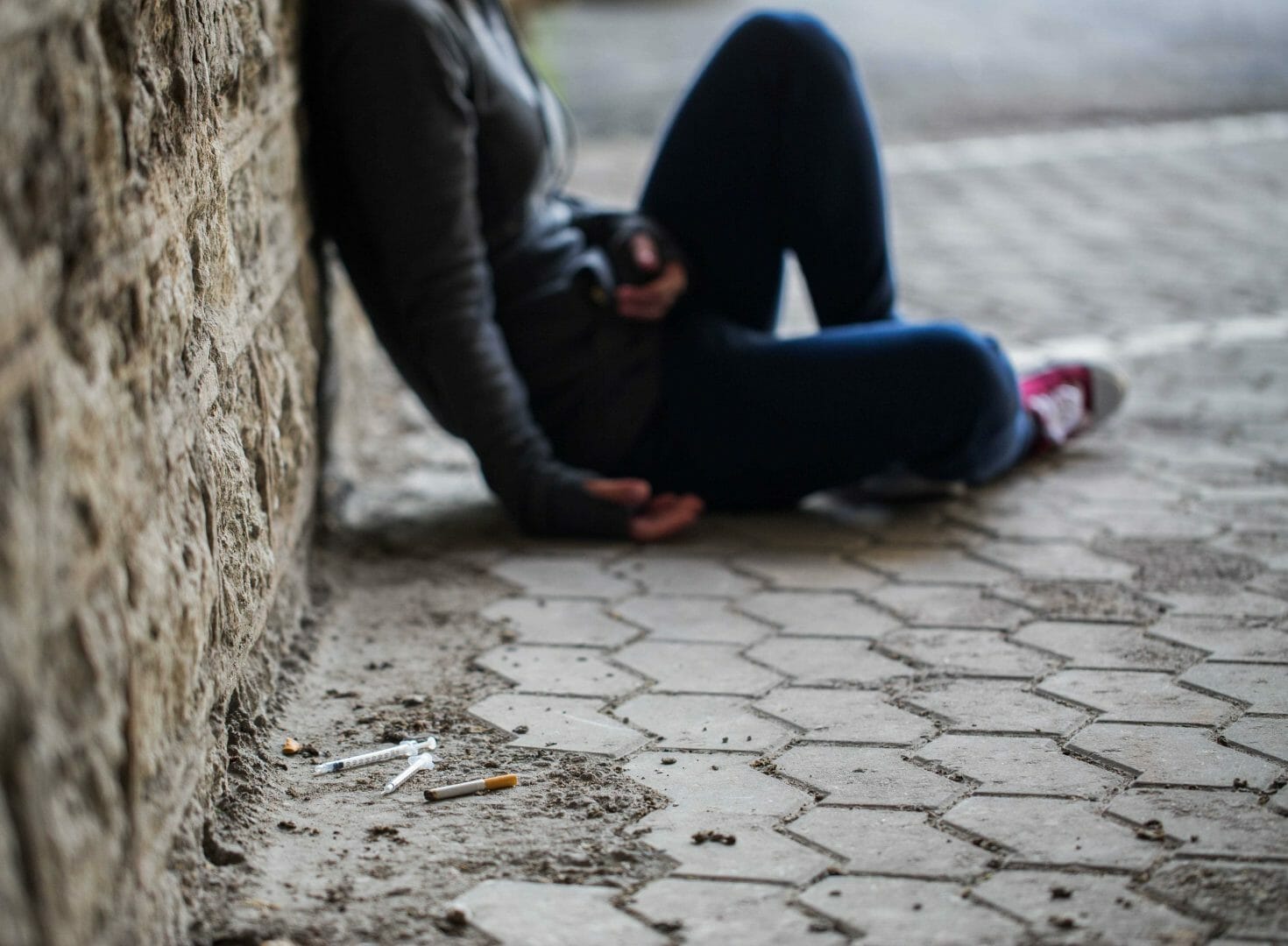 Substance abuse is a common problem in the UK; many substances are being abused, including drugs or alcohol. Alcohol is an incredibly powerful and addictive substance that affects the lives of millions worldwide. It is often all-to-easy for people to justify drinking alcohol as it is legal, in contrast to taking illegal substances such as cocaine or ecstasy. However, just because alcohol is legal does not mean it will cause any less harm than illegal drugs. In fact, alcohol has been linked to many illnesses including cancer, stroke and heart attacks.
An alcohol addiction can negatively impact not only the life of the addict but also the lives of their loved ones. In many cases, loved ones have little or no experience with addiction, meaning they do not know how to act around the abuser or how to cope with it. This can often lead to relationship breakdowns because of stress and frustration.
Downward Spiral of Depression and Substance Abuse
One woman who knows the effects of substance abuse and consequential relationship breakdown is 31-year-old Danielle Reid from County Antrim. Danielle has been battling an alcohol addiction since 2014, following traumatic experiences in her life. Her mother sadly passed away, which resulted in her father turning to alcohol for comfort. This whole experience sent Danielle in a downward spiral of depression and substance abuse, which then led her to make poor choices resulting in crime and assault.
On the evening of December 8th, 2015, Danielle and her partner, Emmanuelle McArdle, had been drinking alcohol together when a row broke out. Emmanuelle said that he phoned the authorities to remove Danielle from the premises, but this seemed to aggravate her even more. He turned his back on her, and this was when she swiped at him with a large kitchen knife, leaving a one-and-a-half inch cut in his back that required stitches. She fled the property but was later apprehended by police; when she was being interviewed, she protested that she was 'acting in self-defence'.
Frequent Substance Abuse
Danielle's defence barrister told the court of how she had been subjected to years of domestic abuse by a previous partner. This had led her to overdosing on medication and being admitted to hospital on many occasions. Her frequent substance abuse also fuelled her actions, and she needed serious help to overcome this addiction.
Her defence barrister also informed the court that Danielle is now in a new relationship and had decided to get sober after discovering she was pregnant. However, he added that she had suffered a miscarriage at nine weeks.
Evident Alcoholism
Judge Geoffrey Miller QC told the court that it was clear Danielle was suffering from alcoholism, and her violent actions worsened after her partner of eleven years had taken his life. He added, "This was not a premeditated assault. The wound was minor. It was superficial. This is an exceptional case with exceptional circumstances. That order was breached, and an immediate custodial sentence was imposed. The appeal came before me in April this year, and I suspended that sentence for a period of two years. In this case, the custody threshold has been passed and after a trial, a sentence of two years would have been passed. By virtue of your guilty plea, I am going to impose a sentence of 18 months in custody, but I am going to suspend that sentence for a period of three years from today. I must make it absolutely clear to you that if you breach this order and you commit any further criminal offence, you will be referred back to me and I will impose this sentence consecutive to any other sentence imposed."
Extremely Challenging
Like Danielle, so many others have fallen into the trap that is substance abuse. Once hooked, it can be extremely challenging to quit, especially for those addicted to alcohol. Alcoholics are usually the most willing to try to move forward to recovery when compared to abusers of other drugs such as heroin. Nevertheless, being ready to take this crucial step does not mean it will be easy. The damage to the physical and mental functioning of the brain of an alcoholic is often severe, which can pose a great challenge when the affected individual tries to quit.
Once the addict decides to take the plunge and attempt recovery, he or she must be very careful. As alcohol is classed as a central nervous system depressant, it affects nearly every cell in the body and consequently results in very intense withdrawal symptoms. These withdrawals can vary in intensity depending on the individual and how long he or she has been abusing the substance.
Alcohol withdrawal symptoms will typically begin around six to twelve hours after the individual has had their last drink. These symptoms can range from minor and include sweating, mood swings or anxiety to major, which can include dangerous delirium tremens or seizures.
Overcoming Your Addiction
Those that have previously tried to quit alcohol or drugs will know that this can be a very complicated and strenuous process. Many people end up relapsing because they cannot deal with their withdrawal symptoms; this is where we come in. At UK-rehab.com, we can provide you with all the information you need regarding treatments or clinics. We can discuss the nature of your substance abuse in further detail, which will allow you to make an informed choice on which treatment or clinic you think would best suit your needs. Contact us today for any further information.
Source:  Co Antrim woman avoids jail after attacking partner with knife in drunken row (BelfastLive)