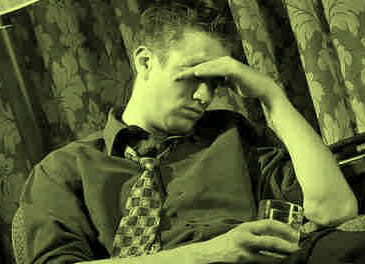 Addiction counselling is one of the most effective ways to beat the destructive illness that is addiction. Three men from Rutherglen and Castlemilk are fully aware of how this type of treatment can help when it comes to getting life back on track. John Ferns, Davie Mains and Donald Martin have all managed to turn their lives around with the help of addiction counselling, and the trio is now planning a trip to the Mount Everest base camp in November.
Huge Challenge
Despite the fact that climbing Everest will be a huge challenge, the three men believe that it will be nowhere near as challenging as beating addiction. Thanks to support group Calton Athletic, all three have overcome addiction and are now living proof that even the most severe addiction can be beaten.
On November 10th, the three men will fly out to Nepal with five more in a bid to climb the majestic mountain. Davie believes that climbing Everest will be a 'picnic' compared to the battle he faced to get to this point in his life.
Davie was just twenty when he first reached out for help from Calton; he is now forty-seven. He said, "The biggest challenge for us is getting through one day at a time. Going to Everest is exciting, but nothing compares to those early days. I have a lot of time under my belt now, but the first few years are a person's biggest challenge but also the most rewarding one."
Davie said he had been a promising footballer before getting caught up in a spiral of drug and alcohol abuse. He added, "I was a prospect. I played football, but I thought I was missing out on something with my friends, and got involved. I don't blame my friends. I only blame myself. By the age of 20, I had lost everything. I think people only start to get better when doors start closing on them."
It was only when Davie's daughter was born and he was facing prison that he realised he needed to make a change in his life. He knew that what he was doing was serious and that he needed help. He said, "Back then I couldn't see past the next day, but when I went to Calton, I was listening to people who had got their lives together. The main goal is to stay sober. I went in 1989, and we were going to go to the World Cup in Italy the next year. That was my goal: to stay sober and the end product was the trip."
Family Support
Donald has been attending Calton for eleven years and says that the support he receives there has helped him immensely. The trip to Everest is not his first with Calton after having already been to the Austrian Alps and Machu Picchu. It was during his trip to Austria that he decided that he would like to visit Everest one day. He said, "It just shows these things can happen. We've been planning this for two years, and that gives us a focus to stay sober."
Nevertheless, Donald has also received invaluable support from his family, and describes his wife as 'his rock'. He said, "Without her, this would not have happened because she stuck by me. We only got married last year, and I'm actually going to be away for my wedding anniversary. She understands it is about the other guys as well."
A Dream Come True
John said that he dreamed of going to Everest when he was a child, adding, "I am in recovery 14 years and if you had said to me back then I would be doing this I would have laughed. When I was abusing, I couldn't even get up Castlemilk Drive, never mind Everest. I'm thrilled."
Davie, Donald and John have worked hard to raise the money for their Everest trip through fundraising events. They all took part in the recent Great Scottish Run. John, who organised the event, said he is now getting excited after two years of planning, and added, "I've been organising this from the start, for two years, so I've probably been too busy to actually sense the reality of it. Now everything is in place, I am actually getting a bit of a feel for it."
Accessing Addiction Counselling
When it comes to beating addiction, there are many organisations operating all over the UK where treatments are provided to those who need them. For many people with addiction, however, accessing these treatments can be an obstacle, purely because they do not know where to look.
Nonetheless, accessing addiction counselling does not need to be a chore. With the help of UK Rehab, you can easily access the treatments you need for your addiction from rehab clinics in towns and cities across the country. Our free service includes a fully comprehensive assessment of your illness as well as a referral to a suitable treatment provider based on your needs and circumstances.
UK Rehab Can Help You Find the Best Addiction Counselling Services around You
We have a team of counsellors and therapists working around the clock to make sure as many people as possible can access the treatments they need to get better. All you have to do is get in touch with us today, and we will begin working on your behalf immediately.
Our service is completely confidential; anything you tell us will be kept private, and we will not discuss your case with a third party without your consent. If you are struggling with addiction and would like information on addiction counselling or rehab, contact UK Rehab today.
Source: Rutherglen men who overcame addiction heading for Everest (Daily Record)