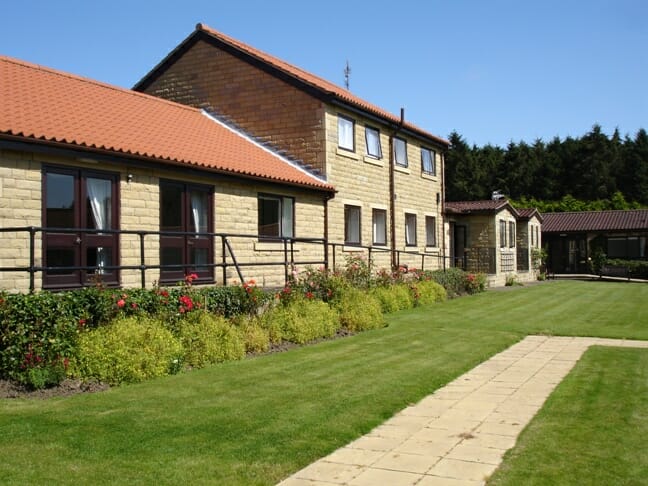 Many people have misconceptions about drug addiction and the type of individuals affected by it. They also mistakenly believe that this illness is something that only affects big cities and towns; sadly, though, they could not be more wrong. Here at UK Rehab, we are well aware that many individuals from rural parts of the UK are just as in need of adrug detox clinic as those who live in cities and towns across the country.
Drug addiction is a commonly misunderstood illness. Many believe that those affected are usually from a deprived background and have ties to the criminal underworld. This is just not the case. In fact, on the island of Shetland off the west coast of Scotland, heroin has become a huge problem. This is despite the fact that many of the residents of this idyllic island could be considered as 'wealthy' and from a privileged background.
Heroin Hotspot
Many will know Shetland as one of the UK's most idyllic islands, but this beautiful spot has also become known as being one of Scotland's 'heroin hotspots'. Heroin dealers are targeting the wealthy residents of the island and are importing massive amounts of cocaine and heroin. There has been a two hundred and fifty per cent increase in drug offences on the Shetland Islands in the past year. In 2014/2015, the total number of drug offences on the islands was 69. That number rose to 178 in 2015/2016; naturally, police and residents are concerned.
Escalating Problem
Police have admitted that the Shetland Islands have a 'specific issue' with drugs such as heroin, and there are growing fears that the problems could escalate because not enough is being done to prevent drugs from getting onto the islands.
A group of volunteers known as Dogs Against Drugs are doing their bit to make the islands safer. This volunteer organisation has a team of sniffer dogs, and they are working on the ground to ensure that drugs are seized before reaching their targets. In March 2015, £10,000 worth of heroin was seized in a joint effort between police and Dogs Against Drugs. The group also helped with another seizure in February 2016; this time, police captured £15,000 worth of the drug.
Treatment for Drug Addiction
There are also a number of issues relating to treatment for drug addiction in Shetland. The time it takes for drug addicts to access treatment with NHS Shetland is actually the worst in the whole of Scotland. Just fifty per cent of those referred for drug addiction treatment in Shetland were seen within three weeks. This is compared to 94.2 per cent of people seen in three weeks or less in other parts of Scotland.
Accessing Treatment
If you are in need of addiction treatment and would like information about a drug detox clinic, then UK Rehab can help. We understand the issues facing those with addiction and we want to reassure you that we will do everything in our power to put you in touch with a suitable provider as soon as possible.
We work alongside organisations in the public and private sectors so that everyone that needs help for addiction can access it easily and quickly.
Call us today for more information on how we can help.
Drug Detox
The first step on the road to recovery from a drug addiction is a drug detox, and this typically takes place in a drug detox clinic. Detoxing from drugs can be complicated because most people will experience some side effects.
If you are an affected individual who has decided to try to overcome your addiction, you will need to stop taking the substance to which you have been addicted. Suddenly stopping a drug you have been relying on for many years may send your body into shock. This can result in withdrawal symptoms as your body tries to right itself again after years of abuse.
The severity of symptoms you will experience will depend on a number of factors, including your age, your overall health and how long you have been addicted. It is impossible to predict the type or severity of symptoms a person will experience, which is why it is recommended that this process takes place within the confines of a medically supervised drug detox clinic.
Moving on to Treatment
After detox comes rehabilitation. During this process, a number of treatments are used to help the patient get to the cause of the addiction. This is an issue that must be dealt with in order to give the recovering addict the best chance of a successful long-term recovery. Failure to identify the cause of the addiction and to deal with it could leave the affected person vulnerable to relapse further down the line.
UK Rehab can help when it comes to finding a suitable rehab clinic for you based on your particular addiction, your needs, and your circumstances. We will fully assess your situation before making a recommendation to a clinic that we feel will best suit your requirements.
We want you to be comfortable with whatever clinic you attend, be that the drug detox clinic or a rehabilitation clinic. It is our aim to ensure that you get the full support you need to beat your addiction and we will work with you throughout the process to make this happen.
If you require more information about addiction or how to access treatment, contact our helpline today.
Source:
Concern over lack of preventative action on Scotland's heroin island (The Herald Scotland)