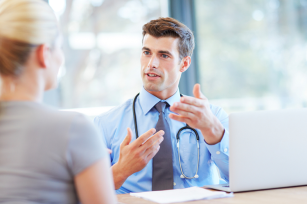 Those affected by addiction often find it difficult to overcome their illness. This is mainly because of either not being able to face up to the fact that there is a problem or because of being unable to find the right drug rehab centres to access the help required to get better.
Fortunately, UK Rehab can help when it comes to finding drug rehab centres across the UK. If you are ready to get your life back on track, all you need to do is get in touch with us right now. We will help you to find the treatment provider where your needs will be met and where you will get the support needed to recover fully. We want you to know that, no matter how severe your addiction, help is always available and recovery is entirely possible.
Beating Addiction for Good
Donna-Louise Edmonds is an example of how, with the right help and support, it is possible to overcome addiction once and for all. Having struggled with a heroin addiction, and having tried to overcome it a number of times before, she is now finally able to say she has put her drug use behind her. This is thanks to the help she received from a drug rehab centre in Cornwall.
Donna, who is from Truro in Cornwall, could not get the support she needed in the past, meaning that she found it difficult to break the cycle of addiction. However, the last time she tried, she managed to secure some inpatient treatment, which has made all the difference. With support from fully qualified professionals, she has a renewed confidence and has taken advantage of learning and support to help her achieve her ambitions. She said, "I'm so glad I finally found recovery. It took me to get really depressed and anxious before I faced it properly, but now I can't wait to get started and enjoy the new life I have."
Escaping Stress
Donna admitted to taking heroin for the first time at the age of twenty-two when she was with friends while abroad. She explained, "I was having a relationship with a guy who had been into heroin. I found out he had a thing going with my friend and took his heroin. It was the first time I'd taken it. I didn't take it again for about four weeks, but when I next had a problem, I took some more, and it became the way I coped with stress, a way of getting away from it all."
Recovery
Donna completed a drug detox in 2015, and once this was completed, she enrolled in a twelve-week rehabilitation programme at the drug rehab centre. She said, "On day one, 12 weeks seemed such a long time, it was very daunting, and I was so anxious. But after just the first day, I felt part of the place; it's such a caring environment. The first two weeks dragged because you're not allowed out. Then suddenly, it was week four, and I thought it was going too fast, and I wanted more time there. After eight weeks, I applied for one of the move-on flats in the grounds."
She added, "It was sad to leave the main house, but you still get a lot of support, and I was able to continue with things like the art therapy which I had started in the main house. They also let my daughter come and stay with me one night a week, which was fantastic."
Giving Something Back
Upon completing the rehabilitation programme, Donna moved to a family hostel with her daughter, but she wanted to give something back. She began volunteering three days a week at the drug rehab centre. In March 2016, Donna completed a number of training courses before taking the lead in several support groups. Her efforts paid off as she has now been offered a position as a recovery worker with the drug rehab centre where she beat her own addiction.
Donna said, "My kids know all about what I've been through and are so proud of me for recovering. They feel like they've got their mum back. They all spent a lot of time at my mum's house because I would be ill and my mum could see I wasn't coping. She was an amazing support and propped me up. I've got a great relationship with my mum. Now I can be that support for them."
Accessing Help for Addiction
If Donna's story is something you can relate to, get in touch with us here at UK Rehab. We have access to drug rehab centres across the UK and can find the one that will work for you in minutes. Why spend hours researching various drug rehab centres when we have that information to hand?
All you need to do is call us now, and we can provide you with a free assessment of your situation, which will help us and you to get a clearer picture of what you are dealing with and the type of treatment you would benefit from.
Our lines are available twenty-four hours a day and are staffed by friendly professionals who will never judge you. Whatever you say will be dealt with in the strictest confidence, so you do not have to worry about anyone knowing you have been in touch. Call today for more information on how we can help.
Source: Truro mum overcomes heroin addiction and gets job helping addicts (The Falmouth Packet)