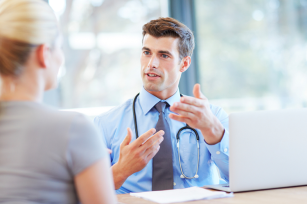 If you have accepted the fact that addiction is having a negative impact on your own life and the lives of those around you, you may be ready for treatment. Accepting a diagnosis is often the hardest part of the recovery journey, but once you are ready to move on to treatment, you will be able to get your life back on track. The next part of the journey will be considering what type of treatment you need. There are so many drug and alcohol rehab clinics across the UK that it can be overwhelming trying to decide which one will suit you best. However, this is where UK Rehab can help.
We have a huge database of information about the various drug and alcohol rehab clinics in all areas of the country, and we can access this in minutes. All you have to do is get in touch with us today for a free assessment, and we can refer you to a treatment provider that will work best for you.
If you are considering inpatient treatment, however, you may want to know a little bit more about the procedure and what to expect.
Is Inpatient Treatment Right for You?
You will have the choice of an inpatient or outpatient programme when it comes to your addiction recovery. While outpatient programmes can be hugely effective, they do require a real desire to change because you will need to focus on everyday life while also concentrating on getting better.
Inpatient treatment is different in that you will be removed from daily life and placed in an environment where you will have no access to the substance to which you have been relying on. A course of inpatient treatment in drug and alcohol rehab clinics is often the best option for those with a severe addiction.
If you have tried to quit yourself and have been unsuccessful, a stint in a rehab clinic may be just what you need to get you on the right track once more. With a structured and concentrated daily programme of treatment, you will be ready to get started on your recovery and will feel safe in the knowledge that you are away from the distractions of everyday life.
What to Expect from Inpatient Treatment
If you have decided that you would benefit from an inpatient treatment programme you may be feeling anxious or nervous about what it will mean for you. This is completely normal, particularly if you have never attended drug and alcohol rehab clinics before.
For most people, fear of rehab equates to fear of the unknown. The best way to tackle this is to find out as much as you can about the programme before you are admitted. One of the ways to do this is to have a look at the treatment provider's website to see what the facilities are like and what they say about the programmes they offer. UK Rehab can also help by providing useful information about any treatment provider that we recommend.
Private clinics provide most inpatient programmes and, in general, you can expect the facility to be decorated to a high standard with your comfort and safety in mind. While each clinic will differ slightly in terms of decoration and amenities, you will usually have a private or semi-private room.
Private drug and alcohol rehab clinics tend to have quiet spaces where patients can spend time reflecting on their recovery or meeting with family members. There will also be shared rooms that can be used by patients such as the dining hall, games room, gym and relaxation rooms.
What Will Happen When You Arrive?
Patients often worry about the procedure when they arrive for treatment at an inpatient clinic. Again, this will vary slightly from one provider to the next, but the basic pattern is typically the same for most clinics.
On arrival, you will be met by a member of staff who will begin the admissions process. An admissions interview will usually take place, during which time you will be asked about your substance use. You may feel embarrassed or ashamed about coming clean with staff, but this is the time to be honest. Remember that they will have heard everything before and nothing you say will shock.
The staff at the facility have your best interests at heart and want to help you get better. They are not there to judge you. Being completely honest during this interview is wise as it will ensure you get the most from your treatment plan right from the start. If you are embarrassed about discussing your substance misuse in detail with family members, you can talk privately with the counsellor or therapist.
After the interview, you will be shown to your room and may be given a tour of the facility. It is likely that your luggage will be searched to ensure that you have not brought any chemical substances with you. This is not only for your benefit but the benefit of every other patient in the clinic as well.
Addiction and Everyday Life
Once you have settled in, your treatment will begin. There will be rules that must be followed, and you will be expected to adhere to them. You will spend much of your day in treatment, and depending on the facility, you may or may not have some free time in the evenings and weekends. Some drug and alcohol rehab clinics run activity programmes to ensure that patients are always kept busy. Others allow a certain amount of free time for patients to spend as they wish.
If you would like more information about what to expect from inpatient treatment, contact us here at UK Rehab today.