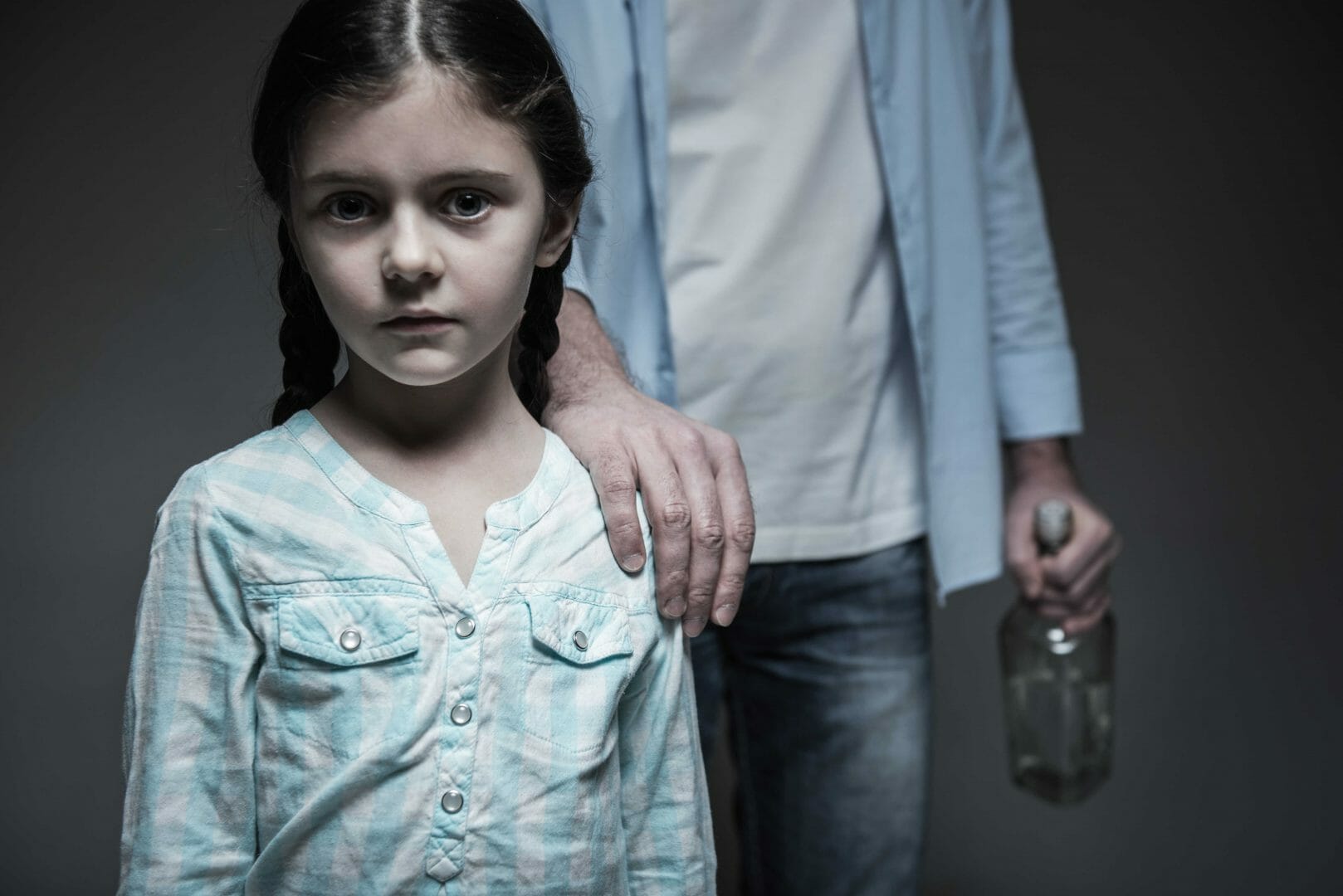 There are many reasons some people develop an addiction to alcohol. Many professionals get into the habit of drinking a glass of wine at the end of a long day at work, just to relieve stress – in some cases, this glass of wine turns into two, and then three, etc. Before too long, they are drinking a whole bottle or more every evening.
Others turn to alcohol after a particularly traumatic event, such as the death of a loved one. Many find that drinking helps numb the pain they feel over their loss and may become dependent on alcohol to get them through each day.
Grief-Stricken
This is exactly what happened to Sophie Ogden and Alex McLean when their six-month-old baby died of cot death in 1999. The couple began drinking alcohol to help them cope with the pain of their loss; the alcohol addiction that ensued almost destroyed their lives.
Sophie and Alex had two more children, but their struggle with alcohol led to them facing a battle to keep them. Neither had a problem with alcohol before the traumatic loss of their baby daughter.
Devastation
Sophie has spoken of the morning she woke to find her daughter, Shola, lifeless, as well as the utter devastation she felt when nothing could be done to save her. Trying desperately to deal with their grief, Sophie and Alex turned to drink to cope. Sophie admits she was soon drinking up to two bottles of brandy each day. The couple argued a lot, and Alex would leave the house for hours, leaving Sophie to drink alone.
Alex was drinking heavily too, but the couple decided that another baby might be just what they needed to get their life back on track; their first son was born in 2000. However, every time she looked at her new baby boy, Sophie would be reminded of the daughter she lost.
Despite refraining from alcohol during her pregnancy, Sophie began drinking again soon after the birth. When she found herself pregnant again four years later, she drank on and off even while she was pregnant.
Growing Problem
Alex and Sophie's addiction to alcohol continued to get worse while the boys were young, and Sophie admits to drinking after dropping AJ off at school each day. She says her drinking got so bad that she would hide alcohol around the house and could not function without it. She said, "I became so selfish and blinkered. I didn't realise how it was affecting my sons – I didn't even think of them."
Sophie's sense of responsibility towards her children suffered because of her addiction, and second son Callum was injured as a result. Sophie had allowed them to play near a main road; Callum was hit by a taxi. Luckily, he just needed stitches in one leg.
Effect on the Children
Their parents drinking affected AJ and Callum and Sophie says their behaviour was 'very bad'. She says they were throwing stones at cars but that she just continued to drink, and she was oblivious to what they were doing.
However, in December 2012, the pair got so drunk that AJ phoned the police, who arrived and warned the couple that they were in danger of losing their children. This was the wake-up call they needed, and both had enrolled in detox programmes by January 2013. They have been sober ever since and are on the right track.
Addiction Help
Sophie and Alex faced a traumatic event that destroyed their lives, both suffering from addiction as a result. Many people in similar circumstances will also turn to alcohol but as with Sophie and Alex eventually, they can be treated. Rehab Helper is here to help those suffering from addiction problems – call today for more information.
Source:
http://www.dailymail.co.uk/femail/article-3105637/Mother-turned-drink-losing-baby-cot-death-reveals-14-year-addiction-saw-sons-taken-care.html