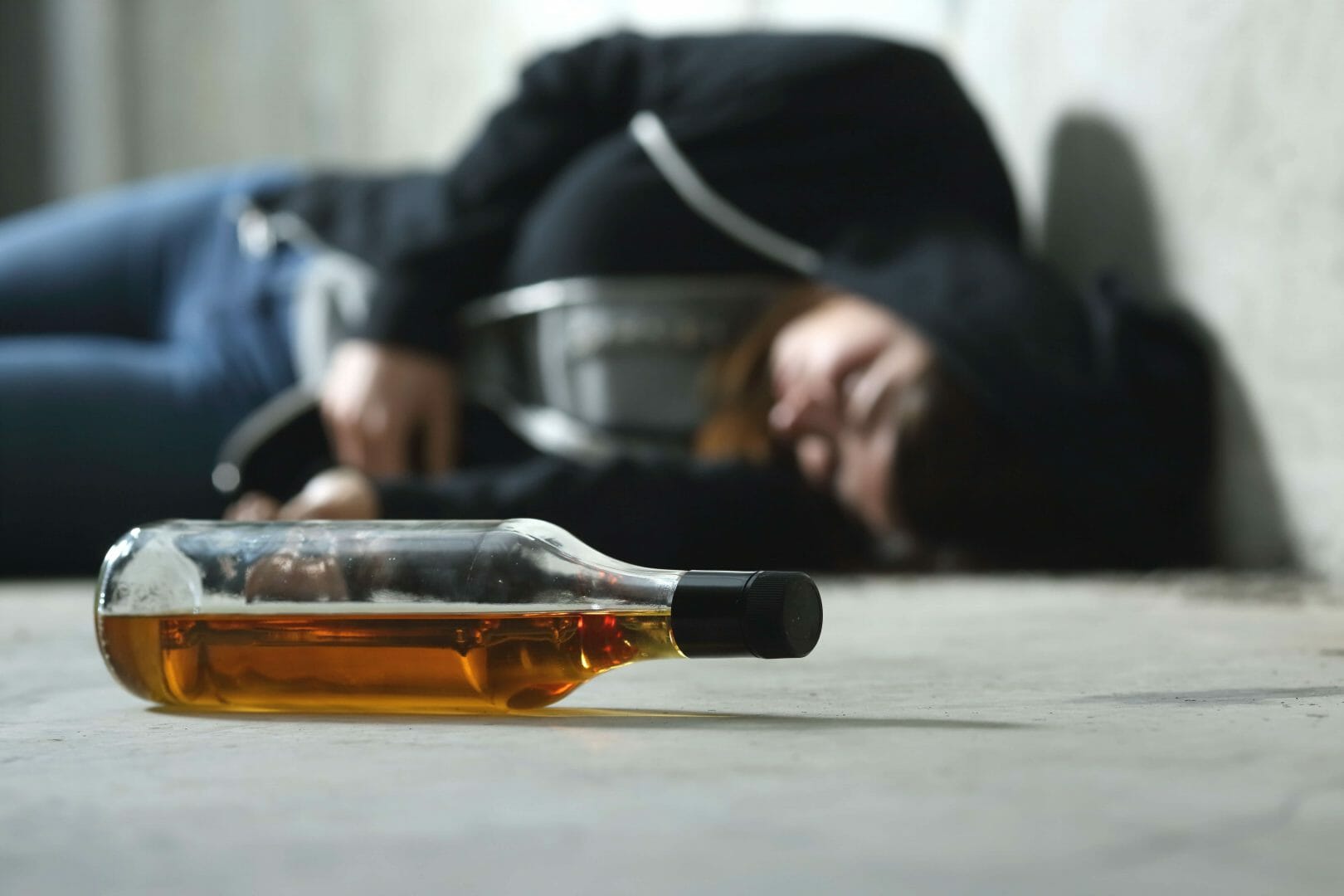 An alcoholic woman who has cost the NHS more than £100,000 in treatment for her addiction has spoken about how she feels no shame in costing the taxpayer so much money. Julie Merner's bottle-of-vodka-a-day habit has left her suffering from severe cirrhosis of the liver, and she has been told that another drop of alcohol will kill her.
Hospital Admissions
Over the past six years, Julie's addiction to alcohol has seen her admitted to hospital thirteen times, but it was after her last stay that she decided she needed to quit alcohol for good. She has been clean ever since but is suffering from health problems caused by her excessive drinking. Julie finds it difficult to breath and, as a result, can barely speak. Her liver is so damaged that it is no longer processing bile, which regularly fills her stomach; she needs a tube to drain this liquid.
Julie admits that she only has herself to blame for her alcohol addiction, but she also admits that she feels no shame in the fact that treatment for her addiction has cost the taxpayer more than £100,000. She says that she has a problem that requires treatment and, therefore, does not see it as a 'waste of money'. However, she is hoping that the Government will do more to tackle excessive drinking in Britain once people hear about the cost of her treatment.
Cost to the Taxpayer
Alcohol-related illnesses and injuries cost the taxpayer around £3.5 billion annually; considering that alcohol-related deaths are now twice that which they were twenty years ago, it is expected that this figure will continue to rise.
Despite the cost of treating people with alcoholism, drinking continues to be socially acceptable. According to Julie, most people are unaware of the risks associated with drinking, saying 'help for alcoholism is not advertised anywhere'. She also says that alcohol is too cheap, which makes it attractive.
Dangers of Alcoholism
Jenny Pearson, who works at the Aintree University Teaching Hospital as an alcohol specialist nurse, agrees with Julie. She said that she has noticed an increasing number of patients using the service and that every day they see between twenty and thirty people suffering from alcohol-related oral cancer and liver disease.
New studies suggest that just three alcoholic drinks per day can lead to cancer of the liver.
Developing Addiction
Julie began drinking a decade ago, after splitting from her partner. What started as a couple of vodkas a night to help her sleep soon developed into a full bottle each day. It was not long before she was drinking as soon as she woke up.
When she started suffering withdrawal symptoms when not drinking, she knew she had a problem, so sought help. She was referred to an NHS rehabilitation clinic, but each time she left, she would drink again.
After around ten visits to the clinic, Julie was diagnosed with cirrhosis of the liver. Continued drinking saw her in a coma for twelve days, and her liver is now damaged to the point where it will never repair itself adequately. She may even require a liver transplant.
Help for Addiction
Rehab Helper exists to help those like Julie suffering from addiction. We know how difficult it can be to ask for help, but we believe there is a treatment available that will work for everyone.
If you or a loved one is suffering from an addiction, contact Rehab Helper today for free information and advice on the treatments available and how you can access them.
Source:
http://www.mirror.co.uk/news/uk-news/sad-tale-alcoholic-mum-dont-5469001