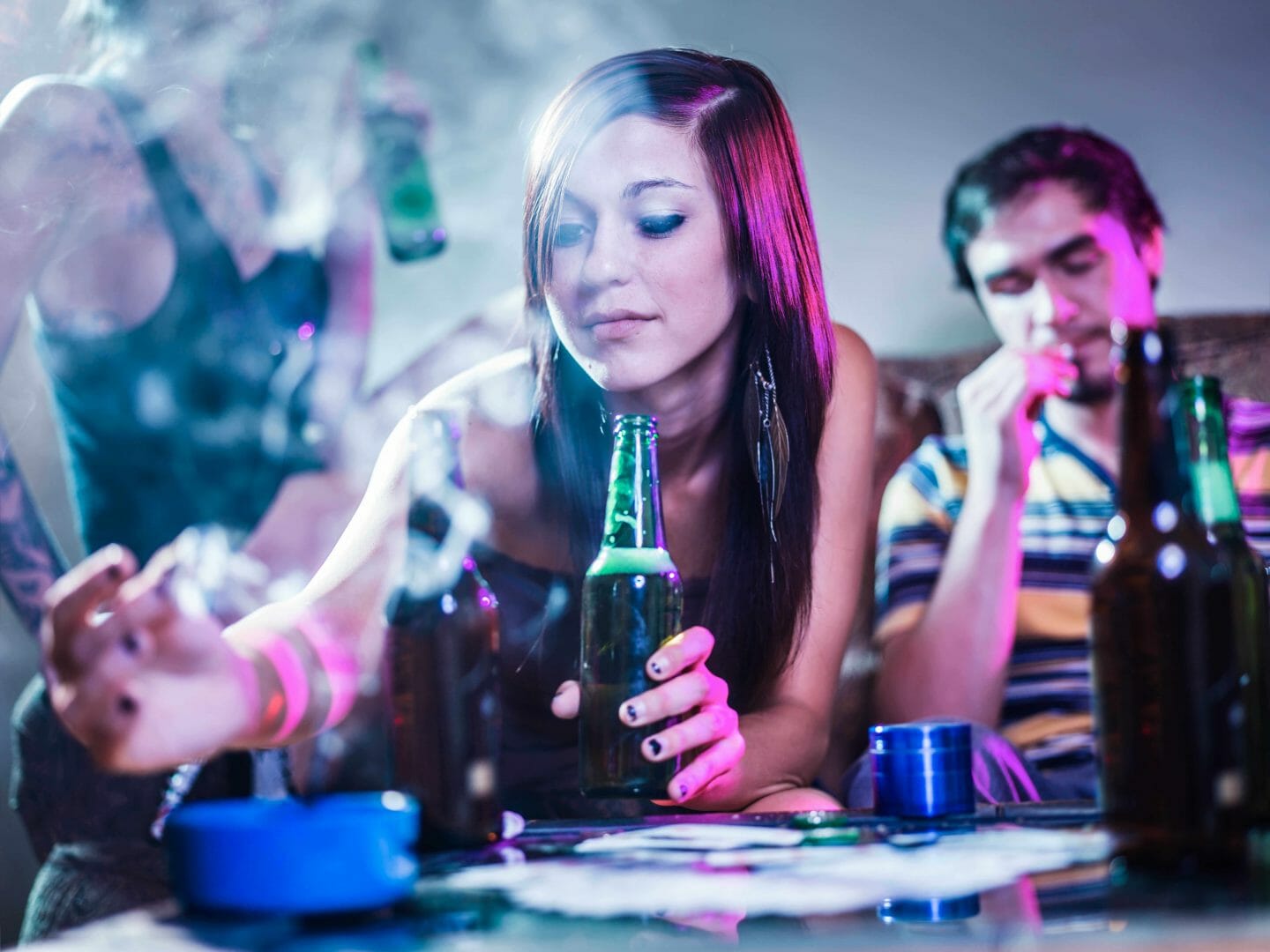 In 2009, Dawn Barry became an instant hit on TV after appearing in Come Dine with Me. People took to her because she was such a great character; she was great fun and very eccentric. The public found her tendency to fall asleep at dinner hilarious, but behind all the fun there was a terrible secret. Dawn had been struggling with alcoholism and mental illness, which now seems to have been a contributing factor to her suicide.
The Secret Sadness of Dawn Barry
Dawn Barry seemed to have had a strong desire to become a celebrity. She appeared in a number of different reality shows before Come Dine with Me, including Blind Date. It was her appearance on the cookery show though that really helped her make a name for herself and she is considered the most popular contestant to ever have appeared on the show. One of her most memorable moments in Come Dine with Me occurred when she announced that she felt sleepy and then she collapsed on a table – her hair ending up in the avocado sauce! Some members of the public speculated that Dawn Barry had narcolepsy; however, it turned out that her real problems had been due to alcoholism.
As it happened, Dawn Barry has been struggling with alcoholism and mental health problems for a long time. She had also attended rehab but struggled to really regain control over her life and, despite her bubbly personality, she struggled to cope with the alcoholism. In 2009, she was convicted of drunk driving, and in recent years had become the victim of domestic abuse. It appears that all of this secret sadness became too much for her and she committed suicide on October 1st.
The Ugly Truth of Addiction
The downfall of Dawn Barry is another powerful example of how alcohol can destroy a person's life. Like many alcoholics, she was able to hide how much her drinking was destroying her life. She was the life and soul of every party but inside she was really struggling to cope. People just assumed she was very happy, so there may not have been that much pressure put on her to get the help she needed.
Dawn Barry could easily fall under the category of a high functioning alcoholic. She managed to hold down a steady job, those who knew her respected her, and she managed to achieve a high level of success in life. It is likely that if she had lived, she would have continued to be a source of joy to those who knew her. Unfortunately, Dawn Barry did not feel the same way about her own life. She must have been suffering a great deal to commit suicide.
The fact that Dawn had attended rehab in the past showed that she did want to get back in charge of her life; it may have been that she did not get the help she required at this time. The fact that she was dealing with depression means that she had a dual diagnosis. It would have been vital for her to be treated for both these conditions together. It seems that she became sober for a short period but did not find life away from alcohol to be satisfactory. A likely reason why this happened was that her depression continued to be a problem. There are now many effective dual diagnosis treatments available; it is a pity if Dawn Barry did not have access to these.