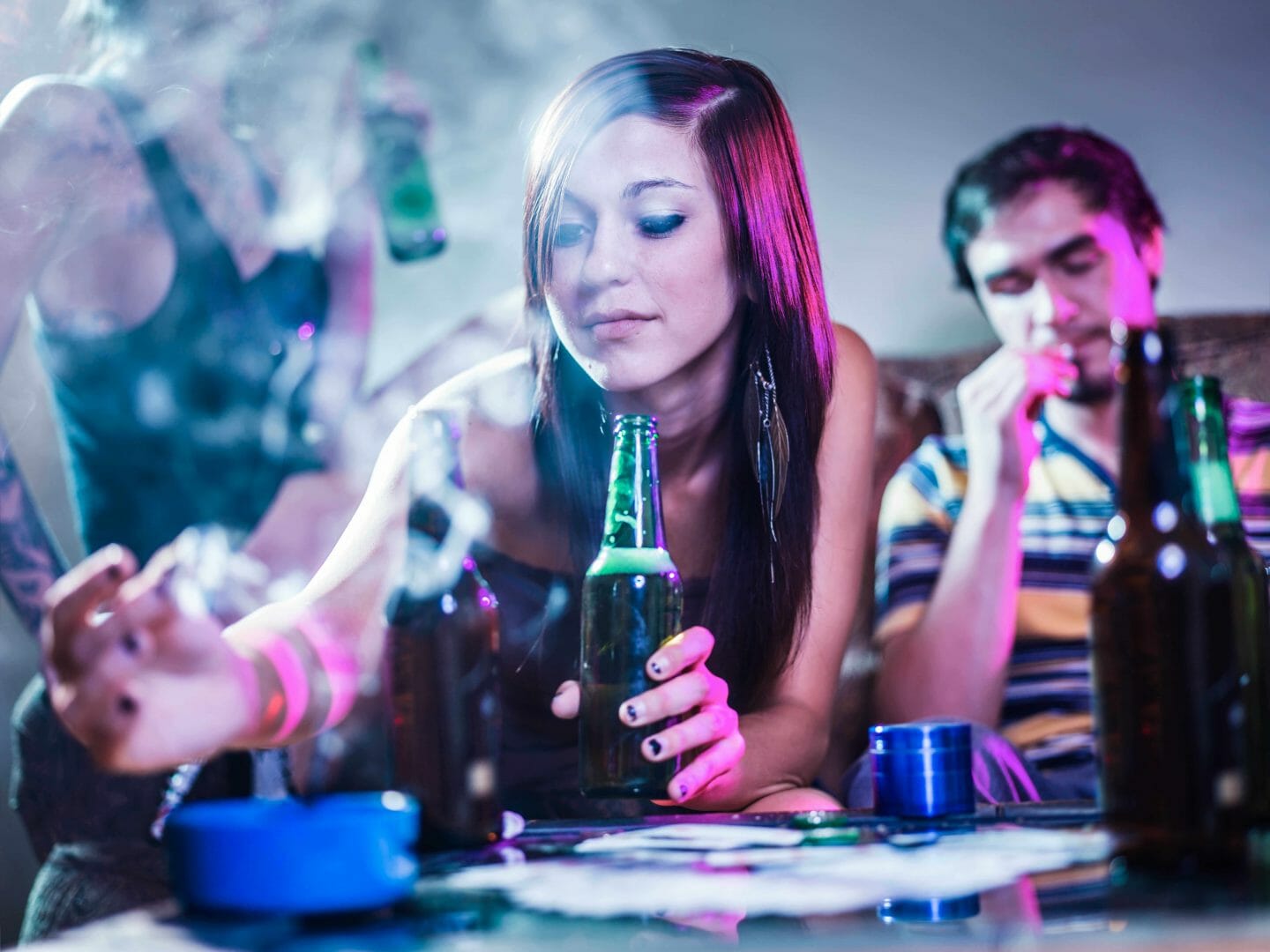 Many people across the country will find themselves addicted to the harmful substance that is alcohol. As alcohol is legal, countless individuals disregard the dangers that come with abusing it and, consequently, end up with an alcohol addiction. This addiction will then need treatment if the affected person wants to recover. Treatment for alcoholism comes in many forms and is provided by various organisations, depending on the needs of the individual.
For an individual to overcome an addiction, he or she must be fully committed and determined to quit the substance that they have been abusing. Alcoholism is something that not only negatively affects the life of the addict, but it also affects the lives of this person's loved ones. It can put a lot of strain on relationships, which can start to deteriorate because of this. It can be difficult for close friends and family to deal with the whole situation, and they may not know what to do. However, in this situation, they should always consider treatment for alcoholism as this may be the only way to help their addicted loved one.
Constantly Changing Roles of Men and Women in Society to Blame
Recent studies have indicated that women are now on a par with men in regards to alcohol consumption. A study of four million people born between the years 1891 and 2001 highlighted the fact that men were much more likely to consume alcohol and consequently develop health problems than women were. However, a BMJ Open report has suggested that the current generation of women have caught up with men in this respect. They said that the evolving roles of both genders in society could be to blame for this.
The study showed that men who were born in the early 1900s were 2.2 times more likely than women to consume any alcohol and 3.6 times as likely to end up with alcohol-related health problems. Since then, men born at the end of the century were only 1.1 times more likely than women to consume any alcohol and only 1.3 times as likely to develop alcohol-related health problems. These worrying figures have emphasised the trend that women are drinking more than ever before.
Noticeable Rise in Europe and North America
A team who had been working on this study at the University of New South Wales in Australia had been collecting data from people worldwide, finding that this rise was particularly noticeable in Europe and North America. They commented on their findings by saying, "Alcohol use and alcohol-use disorders have historically been viewed as a male phenomenon. The present study calls this assumption into question and suggests that young women, in particular, should be the target of concerted efforts to reduce the impact of substance use and related harms."
Alcohol Marketing Targeted at Women
Professor Mark Petticrew of the London School of Hygiene and Tropical Medicine also had something to say about the shocking discovery. He said, "Men's and women's roles have been changing over the decades, this is likely to account for some of these trends – but not all. The increasing availability of alcohol also plays an important part, as does the way that alcohol marketing is often targeted specifically at women, and particularly young women. Health professionals need to help the public – both men and women – to understand the health risks of alcohol consumption, and how to reduce those risks."
Many Options for Treatment
There are many treatments for alcoholism available to those that need help; these range from intensive treatment by a medical professional to going it alone. The particular route one chooses will depend on many different factors, including personal needs, medical history, financial situation, the substance one is addicted to, and even current living arrangements. It is not uncommon for addicts to decide upon a route themselves, however. If you are considering this but your mind is still a bit fuzzy, then it could benefit you to speak to a professional to explore your options.
Once you have considered the options open to you and have decided upon the one you feel would benefit you the most, it is essential that you are 100% committed. Not every single treatment will work for everyone, so if you try one and it does not work for you, do not feel disheartened. Similarly, if you need more than one approach, this does not mean that you are a failure; many people find that they need to have a few attempts at recovery before they manage to succeed.
Detoxification
The first step in any treatment for alcoholism is detoxification. Detox is the process of eliminating all traces of the alcohol from the body before starting any other treatments. In many cases, it is best to detox under the supervision of a medical professional in case there are any complications in regards to withdrawal symptoms. Detoxification can be done at home; however, the caveat is that it can be risky, and you need to ensure that someone is with you at all times.
The detoxification process can result in a host of both physical and emotional withdrawal symptoms. While some people experience severe symptoms, others may only suffer mild discomfort. These withdrawal symptoms depend on the substance the individual has been using, how long they have been abusing this substance, and other factors such as age and general wellbeing.
Overcoming Addiction
It can be extremely challenging to overcome any addiction. Nevertheless, with the right help and support, many people go on to successfully recover from their addictions. Countless treatments are available for alcoholism, and the treatment that you choose should be based on your personal requirements. If you need any information on any of the treatments that are available, contact us today at uk-rehab.com; we can answer any of your queries in regards to treatments.
Source: Women 'nearing equality with men – in alcohol consumption' (BBC)