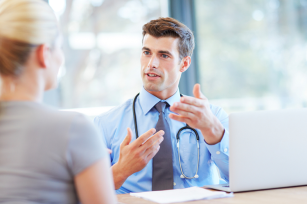 Going to your first Alcoholics Anonymous (AA) meeting can feel a big deal; you may have many reasons for felling reluctant to take this step. One of the biggest obstacles about using this resource is you are worried about what it will involve. Information is the best answer to this type of fear, so here are seven tips to help get you through your first AA meeting.
1. Listen to the Similarities, Not the Differences
You are going to hear people sharing their experiences in the meetings, and there may be a lot that you just cannot identify with. AA attracts individuals from all background and all levels of addiction. If you focus too much on the differences, you may start to believe that you do not belong in this group. This is why it is strongly recommended that you focus on the similarities with your life and do not pay too much attention to the differences. You will probably not have to attend too many meetings before you hear somebody who shares a story that is almost identical to your own.
2. Understand that the Only Requirement for Membership is the Desire to Stop Drinking
Maybe you are unsure if you really are an alcoholic. Perhaps there are many things said in the group that you do not agree with. If you focus too much on your own uniqueness, you can easily conclude that you do not belong. This is the time you need to remind yourself that the only requirement for membership is the desire to stop drinking – if you want to give up alcohol, you have come to the right place.
3. Don't Be Put Off By Mention of God
There can be a lot of talk about 'God' in the AA meetings, and this can be off-putting if you are a non-believer. The thing is that AA is not affiliated with any particular religion, and God is defined as a 'higher power' – you can make the group your higher power if you want. There are plenty of atheists who have managed to benefit from the 12-steps, so do not be put off by the mention of God.
4. Avoid the 'Arrive Late, Leave Early' Habit
If you are a little nervous about talking to others at these meetings, you may get into the habit of arriving late and leaving early. This is a good way to avoid having to chat with other members, but it also means you are missing out. It would be much better for you if you can face your fear, as this will mean you can get the most from the meetings.
5. Choose the Right Type of Meeting
There are actually many different types of AA meeting:
meetings for men or women
closed meetings (only open to people who are trying to quit drinking)
open meetings (open to anyone who wants to come)
meetings for young people
discussion meetings (there is usually a focus on a particularly topic)
beginner's meetings
speaker meetings
Big Book meetings (discussion is based around a section of the Big Book).
If there is a large choice of meetings in your area, it is worth choosing one that most suits your needs. Keep in mind that all of these meetings can be beneficial to you.
6. You Don't Have to Share, but Try to Listen
If it is your first meeting, you might feel too self-conscious to share. This is perfectly fine and nobody is going to try to force you to share. The important thing is that you are able to listen to what the other people are saying.
7. Consider Going for Coffee after the Meeting
It is usual for a group of members to go for a coffee after these meetings. It is worth taking advantage of this option and it is a great way to get some support and encouragement. You will also get to see how individuals can socialise and have fun without alcohol.