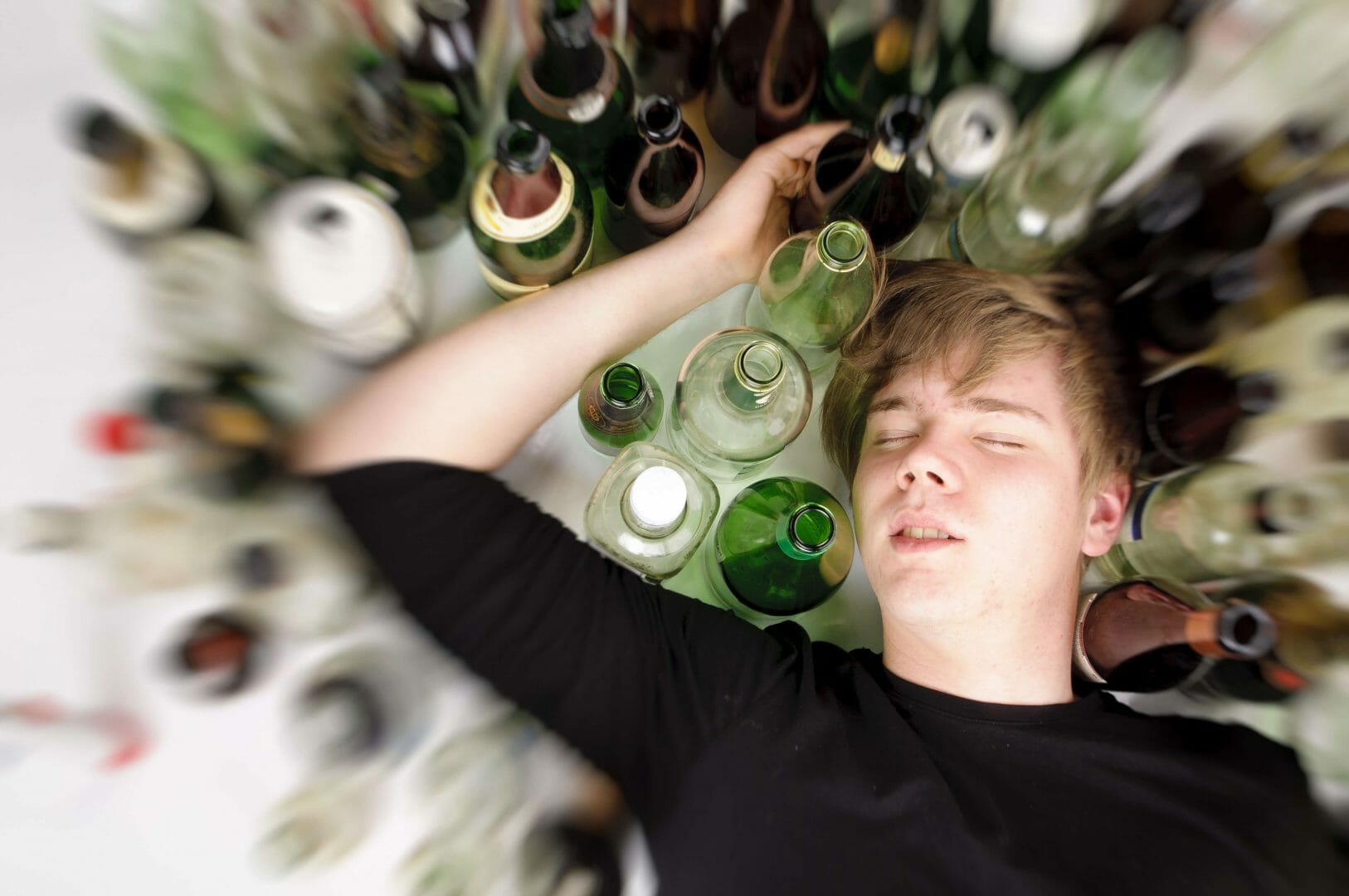 Alcoholic Simon Mason, who also suffers with depression and anxiety, set fire to the dining room table in his flat while under the influence of alcohol. The blaze took hold and an eighty-eight year old neighbour was hospitalised for two days because of smoke inhalation.
Heavily Intoxicated
Mason was heavily intoxicated on the day he started the fire but, thankfully, a neighbour saw smoke in the hallway and called emergency services. Mason's flat was on the ground floor of the block of flats.
When emergency services arrived, Mason was outside but incoherent due to alcohol intoxication. A witness said that he did not seem to understand what was going on. The elderly neighbour who was treated in hospital for smoke inhalation lived in the flat directly above Mason's.
The fire investigator concluded that Mason had started the fire deliberately after finding matches by the dining table and scorch marks on the carpet nearby.
Alcohol Addiction
Mason does not remember starting the fire but because of his alcohol addiction and the fact that he was drinking heavily at the time, he has accepted that he must have been to blame. He claims he was not getting support for his addiction at the time of the incident and, as a result, he started drinking again.
The judge in the case acknowledged that Mason's depression, anxiety and alcohol addiction played a major role in the events that occurred but because of the seriousness of the offence, he had no option but to impose a two-year prison sentence. He said, "I hope that you make sure that while you are in prison, any support they can give you concerning alcohol abuse, you must take advantage of that."
Disease
Alcoholism is a disease recognised by the World Health Organisation but there is still a lot of stigma attached to it and many sufferers are ashamed and embarrassed about their condition. This can result in them refusing to get help.
However, alcoholism is generally an illness of the brain that causes devastating financial, social, and medical consequences. It can lead to the breakdown of family and professional relationships and it can cause a number of medical problems for the person affected.
Excessive long-term drinking can lead to psychological problems such as depression, anxiety, and paranoia. Physical side effects include liver disease, high blood pressure and some forms of cancer.
Help for Alcoholism
Fortunately, there are many treatments available for alcoholism, such as the 12-step programme from Alcoholics Anonymous as well as residential programmes provided by various private clinics around the UK.
Treatments are provided by both private and public organisations, and some individuals can access treatment programmes free through the NHS.
Accessing Help
The problem for many families of alcoholics is actually getting their loved one to admit that they have a problem and to seek help. Many alcoholics are in denial and they will not admit that their drinking is a problem. They may be scared to ask for help while many believe that they are not strong enough to fight their illness.
However, with the right support, alcoholism can be beaten. Families of those who are suffering from alcoholism can arm themselves with the information they need by contacting Rehab Helper. We are a referral service working with addicted people all over the UK. Our job is to put those individuals in touch with the treatment providers where they will be helped to overcome their problems.
We offer free advice and support to addicts and their families, and our expert staff have access to a large database of up to date treatments in all areas of the UK.
For more information, contact Rehab Helper today.
Source:
http://www.getsurrey.co.uk/news/surrey-news/drunk-arsonist-jailed-two-years-9002721