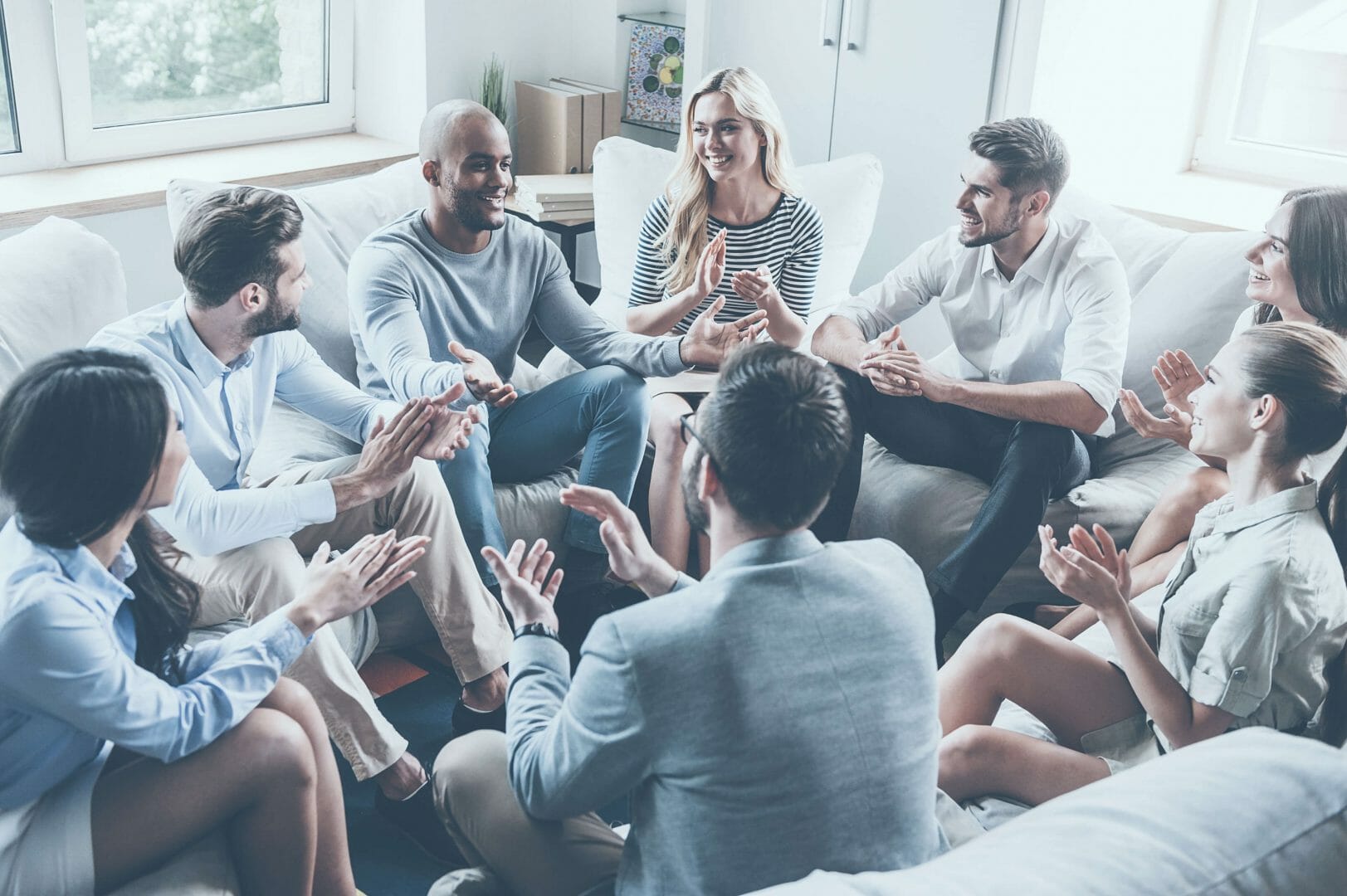 Many addicts will not seek help for their addiction because they are scared of what rehabilitation is going to be like. They are often afraid that they will fail in their recovery attempts, so they will not even try to get better. With so many options for recovery and addiction treatment available, it can be difficult to know what the best choice is. However, for those with alcohol addiction, the first port of call is often an Alcoholics Anonymous meeting.
Apprehension of the First Meeting
Those who are new to AA will probably have no idea of what these meetings are like and so may be terrified about going. This is often enough to make addicts change their mind about recovery before even getting there. Most addicts going to their first AA meeting are only doing so because they have made a promise to a loved one. It is always scary heading into the unknown, but it is worth noting that AA meetings are not scary.
Nevertheless, many addicts will not actually want to be at this meeting so will usually be on the lookout for reasons they should not be there. This means they will typically be alert throughout the meeting so that they can gather evidence to take back to loved ones that will prove this is not the right option for them.
What Will Happen
Many individuals have an idea of what an AA meeting will be like. They often assume that they will have to stand up in front of everyone else and tell them their story. Nonetheless, AA meetings do not work like this. The atmosphere at an AA meeting is similar to that of an informal social meeting where you can share your story of addiction or simply listen to others sharing. You will not be forced to stand up and tell the room that you are an addict or an alcoholic, and you will not be obliged to share your stories if you are not ready. You do not even have to give your real name if you are not ready to do so.
You may be surprised at how similar other peoples' stories are to yours. There is no judgement at an AA meeting, which often encourages members to speak freely about their experiences. Many enjoy the comfort of being in the company of individuals who have been through the same thing as them; this allows them to be open and honest in a way that they have not been for a long time.
AA meetings typically begin with readings, which are usually AA material such as the Twelve Steps or the Serenity Prayer. Sometimes there will be a number of scheduled speakers before the traditional 'sharing' or discussion on a particular topic.
Bringing Family Members or Friends
AA open meetings give alcoholics the chance to bring a friend or family member along with them if they wish. These open meetings are also a great opportunity for those who are worried that they may have an alcohol problem but are not entirely sure. Open meetings give people the chance to see what the meetings are really like before making the commitment to get help. Closed meetings are only attended by members.
Benefits of AA Meetings
AA meetings can be hugely beneficial for those who want to give up alcohol. Seeing others who have been where you are and who are getting better can be inspirational and motivational, and can encourage you to keep going in your quest for sobriety. However, it is important to realise that AA is not for everyone, and this is okay. If you want to kick your alcohol habit but do not wish to attend group meetings, there are other options available. Rehab Helper is a free referral service working with addicts to refer them to treatment organisations that are suitable to their needs and circumstances. Call us today to see how we can help you.