Drug and alcohol rehab in Chelsea
An addiction to drugs or alcohol can seem like a huge weight on your shoulders, and you may feel as if you are carrying that burden alone. If you're unsure where to turn for help with addiction, we want you to know that there are services offering drug and alcohol rehab in Chelsea and surrounding areas that can provide all the support you need. Rehab centres in Chelsea offer comprehensive addiction treatment which can help you to overcome your addiction long-term. Whether you are in need of alcohol rehab or drug rehab, there are wonderful organisations just waiting for you to get in touch.
Is rehab free?
There are free addiction treatment services offered through the NHS, but unfortunately, like so many other public services, they have been hit hard by austerity cuts. If there are places available, you may be able to find one through your GP or through self-referral. If there are no places, however, you may instead be offered a detox programme, which, while useful, will not address the root causes of your addiction. If you want to enter residential rehab but cannot make it work financially, you may be able to fund treatment through your insurance provider.
In the meantime, there are some free support groups below, which will offer encouragement until a space becomes available.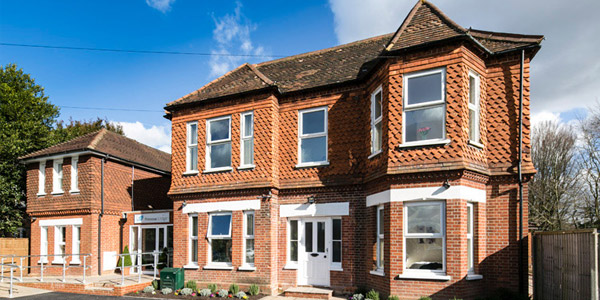 Primrose Lodge is a comfortable, fully equipped detox and rehab facility. C…
Private
Holistic Treatment
Onsite gym
Residential
Featured Rehabs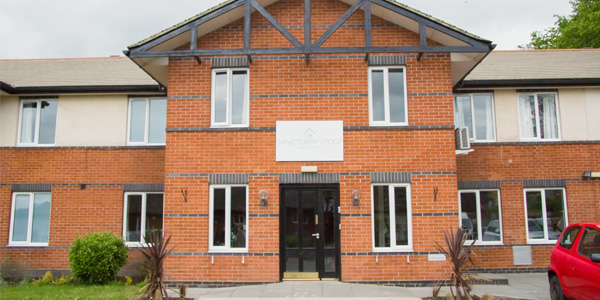 Sanctuary Lodge is a state-of-the-art detoxification and rehab facility. Lo…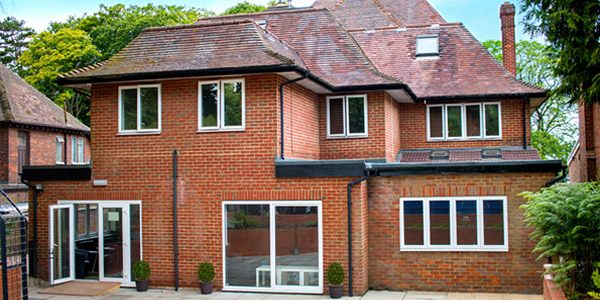 Liberty House Clinic is a fully furbished detox and rehabilitation facility…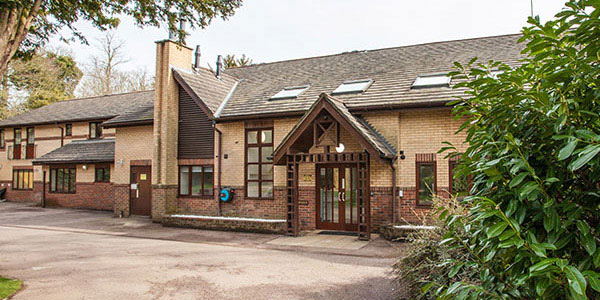 Banbury Lodge is a leading CQC approved detox, rehab and therapy clinic for…
London
Drug & Alcohol Rehab Services in London
A
B
C
D
E
F
G
H
I
J
K
L
M
N
O
P
Q
R
S
T
U
V
W
X
Y
Z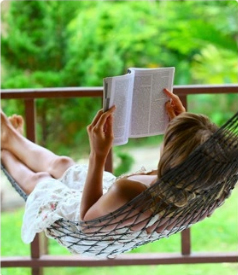 Types of addiction treatment and rehab programmes in Chelsea
There is a range of treatment clinics available to choose from when you are ready to seek help. There are various treatment centres offering both outpatient treatment in Chelsea and inpatient treatment in Chelsea, and we will explain the differences below so that you can decide which best suits your situation.
Outpatient addiction treatment (day rehab)
Outpatient treatment is seen by many people as the most convenient way to treat drug and alcohol addiction. This is because you undergo outpatient treatment at a day rehab clinic. Other than allotted appointments, your home routine remains the same, so you don't need to take time off work and can continue to take care of family responsibilities. Despite these advantages, however, outpatient addiction treatment is rarely the most effective approach because all of the underlying issues which trigger your addiction will still be present in your life while you are undergoing treatment. To truly tackle the addiction, you must focus on the cause of anxiety that makes you want to abuse substances; for this to be achieved, a residential stay with support and expert help is advised, so you can ease into treatment and build trust with your support group.
Inpatient addiction treatment (residential rehab)
For many people, the best way to overcome addiction is to distance themselves from their triggers by undergoing a treatment programme at a residential rehab centre. There are various rehab centres in Chelsea offering inpatient treatment that can help you to overcome your dependency and start a new life. These centres provide the best possible care to ensure that you will be comfortable during your stay and can focus wholly on your treatment. It is worth noting that while there are free outpatient services offered through the NHS, the vast majority of residential rehab centres are privately funded.
Different rehabs offer different treatment programmes, so the best thing to do is to speak to our addiction treatment professionals about the options available to you. Just give us a call or send us a message, and we can help you get your recovery journey started.
Why inpatient rehab?
Having some respite from the difficult issues at home can really help you to relax and focus on your recovery. It is often these incidences that act as triggers for addiction, as most people use drugs with alcohol as a coping mechanism. Inpatient treatment offers a holistic approach to addiction recovery; not only will it help you to overcome your addiction in the short term, but it will also address the underlying causes of your cravings so that you won't relapse in the future.
Below are some of the other benefits of inpatient rehab.
CQC ratings
With so many different treatment centres available, it can be difficult to know which is the best. CQC ratings are unbiased scores given by the Care Quality Commission to various private health and social services like rehab centres. These ratings are based on criteria like staff and client numbers, the availability of different therapies and the quality of accommodation, and they can be a useful means for comparing clinics.
Mixture of therapies
The most effective treatment programmes offered by the top inpatient rehab centres combine a mixture of therapies for the maximum benefit of the clients. Everybody responds differently to various types of therapy, so this is the best way to ensure that all clients have access to a range of tools to help them healthily deal with change. Many people go into treatment expecting that one type of therapy will help them the most, only to find that they get the best results from a different approach.
Family support programmes
Addiction can be tough on family and loved ones. Therefore, most inpatient treatment centres offer special family support programmes during every stage of the rehab process. This will help to guide and assist your loved ones and also give them advice on how to help you on your journey to long-term recovery.
Conjoints
Conjoint sessions provide further support for rehab clients and their families. These special sessions are done under the guidance of an addiction treatment professional, and they give everyone a safe place to share their feelings and experiences, and help to strengthen relationships that may have been affected by addiction. Some inpatient rehabs offer this benefit.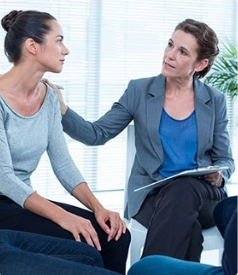 What should I expect from a detox in Chelsea?
Detox is a crucial step before you can start your addiction treatment therapy. It removes all traces of alcohol or drugs from your body so that you can have a fresh start. Detox can be potentially dangerous with the possibility of severe withdrawal symptoms, so it should always be done under medical guidance.
Medical detox
The severity of your withdrawal symptoms when undergoing drug or alcohol detox will depend on a range of factors, including your age, overall health, the type of substance you are addicted to and the extent of your addiction. The symptoms can include seizures, hallucinations and dangerously high fevers and can pose a serious risk to your health. When you enter residential rehab, a medical professional will determine your likelihood of experiencing these severe symptoms and may decide that you need medically assisted alcohol or drug detox. This will include 24/7 medical supervision and may also require you to take detox medication, with these extra precautions keeping you safe and healthy during the detox process. Due to the levels of care needed, medical detox is usually only offered through inpatient treatment, and so people receiving free treatment often need to wait a long time for an NHS inpatient bed if they need medical detox services.
Drug and alcohol rehab programme
It may seem like every addiction treatment centre that you research has a different recovery approach, but all approaches will be based around a 12-step programme or a specifically written non-12-step programme. These will implement a range of therapies such as one-to-one therapy, group therapy and Cognitive Behavioural Therapy (CBT). Providing a range of different therapies is important for helping as many people as possible and also for helping with different aspects of each person's addiction. It is recommended that you stay in rehab for at least four weeks in order to recover from detox, bond with the staff and other clients and get the full benefits of your therapy.
Free addiction treatment services in Chelsea
In addition to NHS services, there are other fantastic local services that have helped countless people to overcome their addictions. Try attending your local AA meeting to meet some wonderful people on their own recovery journeys.
The downside to free services
There are some truly incredible people working in the NHS addiction treatment services. Unfortunately, they don't have the capacity to meet the high demand for free treatment. Government cuts mean that not only are there not enough places for everyone who needs access to treatment, but even those who do get a place find available appointment times extremely limited. Effective addiction treatment requires a holistic approach, but free services are simply spread too thinly to offer the immersive treatment that patients need to overcome their addictions long-term.
The benefits of residential rehab in Chelsea
Immersive treatment experience providing respite from addiction triggers
A mixture of structured and holistic therapies
High standards of accommodation and food
Round-the-clock staff care
Family support programmes and conjoints to help assist loved ones with the rehab process
Comprehensive aftercare programmes for all clients
Medical detox provided to anyone who is likely to suffer from severe withdrawal symptoms
The opportunity to meet people on their own recovery journeys who offer friendship and mutual support
What happens after a rehab programme?
When you have completed your rehab programme, it is time to reflect and look back at what you have already achieved. This should give you the confidence and energy you need to continue on your recovery journey. What is great about the next steps on that journey is that you will continue to be guided by the addiction professionals at UK Rehab.
Aftercare programmes
Planning ahead is crucial for long-term recovery, so every UK Rehab client is provided with a comprehensive aftercare programme. This will usually include additional group sessions and also an introduction to the alumni community, in which you can meet new friends who will be able to help you on your journey.
Support groups
In addition to aftercare, you can also meet some fantastic people through your local support groups. Try reaching out to some of these groups to see how they can support you after leaving rehab:
Alcoholics Anonymous (AA)
Narcotics Anonymous (NA)
Cocaine Anonymous (CA)
SMART Recovery
Long-term recovery from addiction
Long-term recovery is a marathon, not a sprint, but those first few miles undertaken at rehab are the most important. From the day you first get in contact with our team, you will have our full support in overcoming your addiction and building a whole new life free of drugs and alcohol.