Drug and alcohol rehab in Ealing
Living with a drug or alcohol addiction can be tough, especially when it feels like there is no one to turn to. With the strain that addiction often places on relationships, many people feel completely isolated and attempt to deal with their addiction alone. If you are in this situation, it is vital to know that there is help available! Whatever your situation is, treatment centres in Ealing will support you with your alcohol rehab and drug rehab needs.
Here is everything you need to know about rehab centres in Ealing and how they can help you.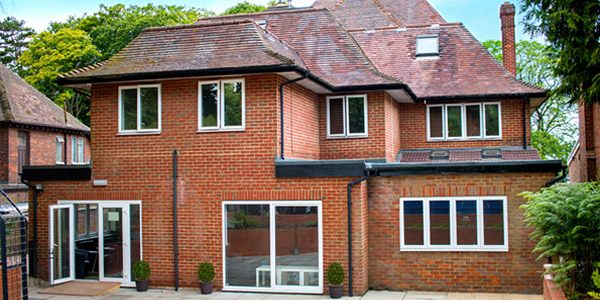 Liberty House Clinic is a fully furbished detox and rehabilitation facility…
Private
Holistic Treatment
Award Winning
Residential
Featured Rehabs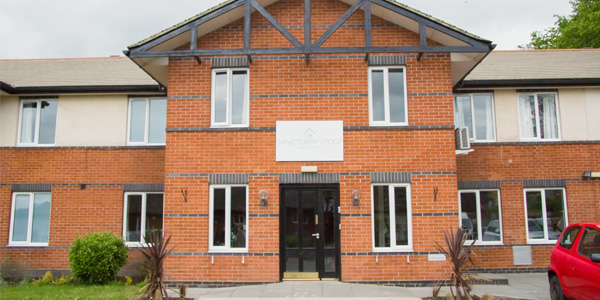 Sanctuary Lodge is a state-of-the-art detoxification and rehab facility. Lo…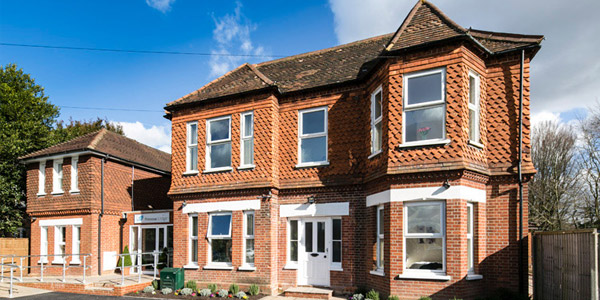 Primrose Lodge is a comfortable, fully equipped detox and rehab facility. C…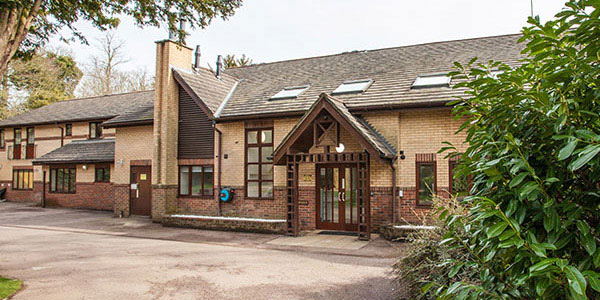 Banbury Lodge is a leading CQC approved detox, rehab and therapy clinic for…
London
Drug & Alcohol Rehab Services in London
A
B
C
D
E
F
G
H
I
J
K
L
M
N
O
P
Q
R
S
T
U
V
W
X
Y
Z
Types of addiction treatment and rehab programmes in Ealing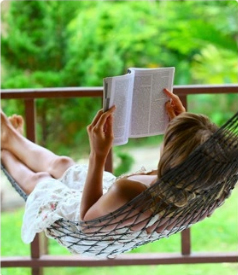 Various treatment centres are offering both inpatient treatment in Ealing and outpatient treatment in Ealing. It is always important to understand the pros and cons of the different treatment clinics and recovery approaches available to you, so you can choose the best option for your recovery.
Outpatient addiction treatment (day rehab)
For many people, outpatient treatment is seen as the most convenient rehab option. If you choose outpatient addiction treatment, you can stay at home, continue working or looking after your family, and only go into the clinic when scheduled for treatment appointments. While this may seem favourable to staying in rehab as a resident, unfortunately, it is usually less effective. In order to make a lasting recovery from drug and alcohol addiction, you need to completely immerse yourself in your treatment. The few times a week spent visiting a day rehab centre will not usually be enough to get to the root of your addiction.
Inpatient addiction treatment (residential rehab)
Residential rehab provides an immersive treatment programme that will help to address the underlying causes and triggers for your addiction. There are various rehab centres in Ealing offering inpatient treatment, which provide the highest levels of care, accommodation, and addiction therapy. As soon as you enter the addiction treatment centre, you will have all the support and expertise to help you make positive changes in your life. You will also have the opportunity to get to know the staff and the other residents to build lasting relationships that will help you on your recovery journey.
Why inpatient rehab?
Inpatient treatment provides a haven where you can focus purely on your treatment and recovery. You will undergo a mixture of therapies, including one-to-one therapy, group therapy and CBT (cognitive behavioural therapy), to help address your addiction from every angle. In addition to your treatment, residential rehab clinics also provide family support programmes and special sessions called conjoints which are designed to assist your loved ones as you go through the recovery process. Choosing between the different clinics available can be difficult, but one useful resource you can use to make an informed decision are CQC ratings. These are given to rehab centres by the independent Care Quality Commission based on factors like variety of therapies, number of staff, and levels of care. With private rehab, you can use these ratings to compare clinics, but if you choose free NHS services, you will not be able to choose.
What should I expect from a detox in Ealing?
Detox removes all of the alcohol and drugs from your system so that you can begin your addiction totally substance-free. Some people attempt to detox at home, but this can be very dangerous as there can be some severe withdrawal symptoms. You should always get medical guidance when detoxing to ensure your health and safety.
Medical detox
When you first enter residential rehab, the medical professionals will assess you to decide whether you are likely to experience severe withdrawal symptoms. These may include seizures, hallucinations, and dangerous temperature or blood pressure increases. If they decide that you are at risk, you will be offered medical alcohol or drug detox with the assistance of medication and under 24-hour medical observation. This determination will be based on a range of factors, including your general health and the extent of your addiction. People receiving outpatient addiction treatment usually have to wait for an NHS inpatient bed to become available if they need medical detox, and this can be a long wait.
If you feel like you need a medically assisted drug or alcohol detox, but you are worried about what it may entail, get in touch with us by phone or message so that we can explain how it works and put your mind at ease.
Drug and alcohol rehab programme
Each rehab centre you are researching may seem like they have a totally different addiction recovery approach, but most will be based around a 12-step programme. These will feature one-to- one therapy, group therapy sessions and Cognitive Behavioural Therapy (CBT). Some centres offer non-12-step programmes, opting instead for their own structured recovery schedule. It is important to engage in all of these different kinds of therapies to get the most effective recovery results. The longer you stay in rehab, the more time you will have to benefit from the treatment and get to know the staff and other clients, but a stay of at least eight weeks is usually advised to complete the first steps of your treatment programme.
Is rehab free?
The NHS does provide some free addiction treatment services, and as with all NHS services, some wonderful people are working round the clock to help patients. Unfortunately, chronic government underfunding means that there is a serious lack of places for these oversubscribed services. If places are available, you may be accepted through self-referral, but a detox programme may be offered as an alternative. Detox will help with physical withdrawal, but will not address the root causes of your addiction. If you need help financing private inpatient treatment, try reaching out to the charity Turning Point for assistance. They can help you to pay for treatment and start your journey to recovery right away.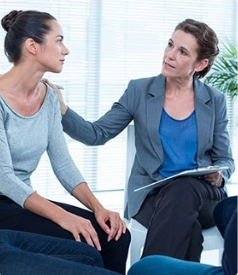 Free addiction treatment services in Ealing
You can also try attending your local AA meeting, which is a free service that has been helping people with their addiction problems for decades and where you can gain some incredible support.
The downside to free services
The issues with NHS addiction services are in no way down to the services themselves or the people providing those services, but are instead the result of those people not being given the tools and funding they need. The NHS cannot provide holistic inpatient treatment for patients, which leaves outpatient treatment (a batch of scheduled sessions, rather than continuous support), as the alternative. Furthermore, medical detox is incredibly difficult to do because of the levels of care and supervision required.
The benefits of residential rehab in Ealing
No long waiting lists – immediate admission to rehab
Fully assisted medical detox available, with medication and supervision
A mixture of different therapies (one-to-one, group and CBT)
High standards of accommodation and food
Excellent staff to client ratios
24/7 client care – to ensure you are safe and comfortable at all times
Independent CQC ratings to choose the best clinic
A holistic approach to treatment
Space from addiction triggers
Comprehensive aftercare programmes for continued guidance
Full family assistance, support programmes and conjoint sessions
Opportunity to bond with knowledgeable staff and with other clients
What happens after a rehab programme?
Successfully completing rehab is a huge achievement and a cause for celebration with your loved ones. It is the first step on what is going to be a long and positive journey to permanent recovery and a whole new start in life. When you leave rehab, your fully comprehensive aftercare programme will then begin.
Aftercare programmes
One major downside of free NHS services is that they just don't have the resources to continue to support patients after their rehab programme is finished. With UKAT, you will receive continued support and guidance long after you have left your treatment centre. This will often include future group therapy sessions as well as being connected to our alumni network, where you can get to know other clients who are also in the post-rehab stage of recovery.
Support groups
Both before and after rehab, you can also reach out to some of the other support groups doing fantastic work in the community. Get in touch with some of these local organisations to see what assistance they can provide:
Alcoholics Anonymous (AA)
Narcotics Anonymous (NA)
Cocaine Anonymous (CA)
SMART Recovery
Long-term recovery from addiction
Addiction can be very isolating, but when you get treatment through UK-Rehab, you will have a whole army of therapists, staff and other clients willing you along on every step of your journey. Recovery is a process, but with the right guidance and support, you will beat whatever addiction throws at you.