Drug and alcohol rehab in the West Midlands
Drug and alcohol addiction can be very difficult to live with and leave you feeling isolated from others. However, we assure you that you do not have to struggle alone with your addiction. There are many fantastic rehab centres in the West Midlands and surrounding areas that can help you overcome your dependency and build a bright future. Drug and alcohol rehab in the West Midlands is some of the best anywhere in the country, and you will be able to get all the support you need.
Whether you are looking for alcohol rehab or drug rehab, here is everything you should know: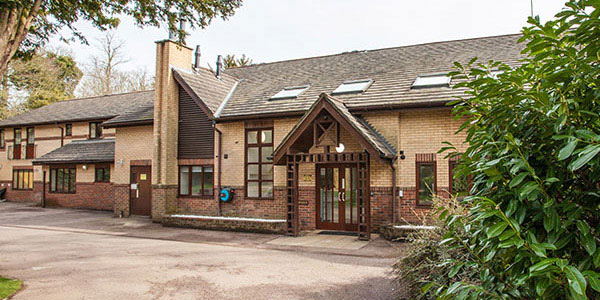 Banbury Lodge is a leading CQC approved detox, rehab and therapy clinic for…
Private
Holistic Treatment
Eating Disorder
Residential
Featured Rehabs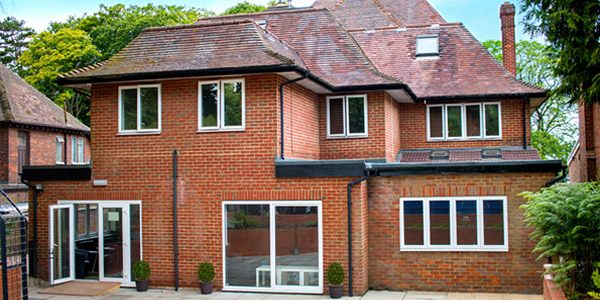 Liberty House Clinic is a fully furbished detox and rehabilitation facility…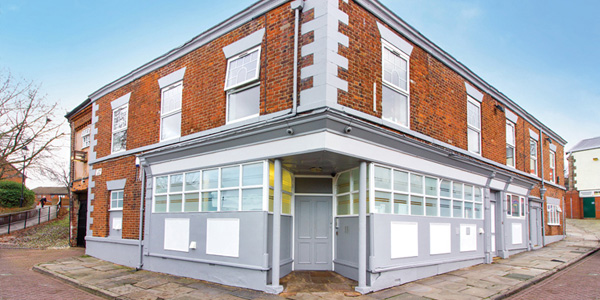 Oasis Runcorn is a detox and rehab unit offering a unique combination of tw…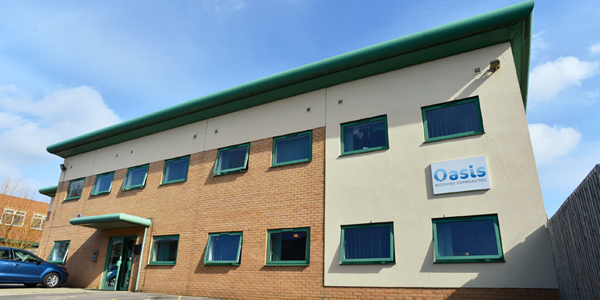 Oasis Bradford was built in 2009, originally commissioned by the Department…
Finding Treatment near West Midlands
West Midlands
Drug & Alcohol Rehab Services in Other Towns/Cities
A
B
C
D
E
F
G
H
I
J
K
L
M
N
O
P
Q
R
S
T
U
V
W
X
Y
Z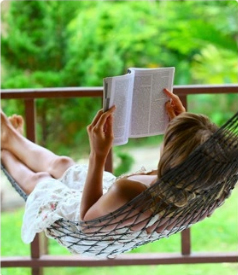 How Does Rehab Work
Individuals are treated on a one-to-one and group basis, and receive a customised treatment and recovery programme to fully address their specific needs. Certified psychiatrists should carry out a psychiatric evaluation. A rehab programme should be carried out by a team of addiction and mental health specialists, as well as spiritual counsellors, wellness specialists and medical staff.
When it comes to rehab choices, inpatient residential rehab and outpatient programmes are the two distinct options available in the UK. Inpatient residential rehab is not usually offered on the NHS, whereas outpatient programmes are available throughout West-Midlands on a self-referral basis. Inpatient residential rehab has many significant benefits over outpatient programmes. Inpatient rehab enables the individual to detox from substances and alcohol in an enclosed, safe, environment, without giving in to any temptations.
Types of addiction treatment and rehab programmes in the West Midlands
You have already made the biggest decision of all in choosing to seek help. Now you have a choice of which recovery method you'd like to try. You need to decide between outpatient treatment in the West Midlands and inpatient treatment in the West Midlands. Knowing more about the approaches taken by different treatment centres will allow you to make this decision and identify the best treatment clinics for you.
Outpatient addiction treatment (day rehab)
People are initially drawn to outpatient treatment at a day rehab clinic because of the flexibility. Outpatient treatment involves only attending rehab on appointment days, so the rest of the time you can continue your regular routine. This is an inconsistent approach: although outpatient for your drug and alcohol addiction treatment will go at a more comfortable pace, it makes it difficult to focus on recovery and commit to long-term abstinence from addictive substances. Many people's addictions are triggered or made worse by stress or difficult aspects of their lives, and when receiving outpatient treatment, these potential triggers will still be present and can lead to stalled progress or relapse. Some experts believe outpatient treatment to be less effective than more holistic approaches, which is why we only offer inpatient programmes at our clinics.
Inpatient addiction treatment (residential rehab)
Inpatient treatment at a residential rehab centre provides the crucial break that so many people need to overcome their addictions. There is a range of residential rehab centres in the West Midlands. Some of these can offer you a fully immersive treatment programme so that you have the time and space you need to focus on your recovery. Residential rehab tends to be privately funded, but each addiction treatment centre will provide levels of care and support that are not available through the NHS. In addition, you will be offered fantastic accommodation and facilities so that you are taken care of and encouraged throughout your stay in rehab.
If you are still unsure about whether inpatient or outpatient treatment is best for you, get in touch with our experienced team, who will be able to give you more information. We are available by phone or text and will do everything we can to answer your questions.
Medical Alcohol and Drug Detox
Detox is a treatment designed to break the physical and psychological addiction resulting from drug and alcohol misuse. A medical detox can be defined as medically-assisted, as often detox medication is provided to alleviate many of the dangerous symptoms associated with withdrawal. Detox medication is not always needed, and is usually confined to individuals who are dependent on opiates, benzodiazepines, alcohol,and barbiturates.
Medical professionals will assess whether a medically-assisted detox is needed, with special considerations around the individuals existing mental health conditions and other needs. It is recommended that the detox phase takes place within a residential setting, so that withdrawal symptoms and health complications can be monitored by medical professionals.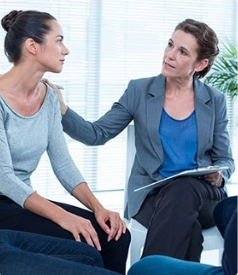 Why inpatient rehab?
As well as providing a safe, immersive environment for addiction treatment, inpatient rehab also has various other advantages over day rehab:
CQC ratings
CQC ratings are unbiased scores given by the independent Care Quality Commission to different health and social service providers. These ratings are determined based on a range of criteria such as staff levels, the range of therapies offered and the standards of facilities and accommodation. When you choose NHS treatment, you will have to take whatever is offered to you, regardless of the rating, but when you choose private rehab, you can use these ratings to decide between different clinics.
Mixture of therapies
Inpatient treatment centres are able to offer a range of different treatment options to help ensure the best possible results. These will usually include one to therapy, group therapy and some other special therapy approaches. Individual therapy can really help you to get to the root of your addiction with a professional therapist, while group sessions can help to build confidence and enable clients to support each other through the rehab process. It is important that you enter rehab with an open mind because you may be surprised at which type of therapy ends up being the most effective for your recovery.
Family support programmes
Addiction can be tough on families and loved ones, but their support can be absolutely crucial in a successful recovery. To help your family understand everything that you are going through, residential rehab centres offer comprehensive family support programmes. These update your family on your treatment, as well as giving your family an opportunity to open up about their own pain and offer advice and support on how to help you during the recovery process.
Conjoints
In addition to these programmes, residential rehab centres also offer special group sessions called conjoints for clients and their loved ones. These sessions are overseen by an addiction treatment professional and give everyone the chance to talk about their feelings and experiences. Many clients and their loved ones have found conjoints to be incredibly useful for healing and strengthening relationships, and for helping the recovery process to be successful.
What should I expect from a detox in West Midlands?
Detox is the process of removing all addictive substances from your body and your life so that you can begin addiction therapy. This may cause a range of withdrawal symptoms, and so it is always advisable to consult a medical professional before you detox so that they can advise you on how to do it safely.
Medical detox
Before starting an alcohol detox or drug detox, you should always speak to a doctor or another medical professional to assess any potential dangers. When you start out on an inpatient addiction treatment programme, you will be fully assessed so that these dangers are identified, and the correct course of treatment can be administered. You may be offered a medical detox if you are deemed to be at risk of experiencing severe withdrawal symptoms. This will involve round-the-clock monitoring by a medical professional and will often include you taking detox medication to help alleviate the symptoms and keep you safe and comfortable. This level of care means that it is only practical to provide medical detox as an inpatient treatment option. While medical detox can be a daunting thought, it is crucial that you clear your system of all substances in order to start your therapy with a clear mind.
Drug and alcohol rehab programme
Each treatment centre in the West Midlands may have its own recovery approach, so you will need to look at the different options available to you. These approaches may be based around a 12-step programme, or a specifically tailored non-12-step programme, with Cognitive Behavioural Therapy (CBT), one-to-one therapy and group therapy sessions all included. You will only be able to get through the first few steps of your programme during an eight-week stay, so this is the minimum length of treatment recommended. This will also be enough time to bond with the staff and other clients and get used to the effects of detox.
Is rehab free?
There are free addiction treatment services available through the NHS, but these are unfortunately becoming more and more limited every year. Governments cuts to addiction treatment mean that there is no inpatient treatment available on the NHS and that even day rehab places are massively oversubscribed. You may be able to get a place through self-referral, but if there are none available, you may instead be directed to a detox programme that won't tackle your underlying addiction triggers. If you need help to pay for private treatment, speak to the charity Turning Point, which may be able to assist you.
Free addiction treatment services in the West Midlands
There are other fantastic services that help people all across the West Midlands at every stage of their recovery journey. Try reaching out to your local AA group and go along to a few meetings.
The downside to free services
Despite the hard work and dedication of NHS staff, government cuts have put increasing pressure on free services. This has resulted in fewer places, as well as fewer available appointment times for patients. On the whole, there is only outpatient addiction treatment available, which means that you won't be able to get the immersive treatment experience that's so vital for addiction recovery. Furthermore, there is rarely the option for medical detox, so if you are at risk of severe withdrawal symptoms, you may need to wait a long time for an NHS inpatient bed to open up.
The benefits of residential rehab in the West Midlands
Round-the-clock support – on-site staff available 24/7
Fully-immersive treatment experience – enables you to focus fully on your recovery
Quality accommodation and facilities – help you feel at home during your stay
Medical detox available to all clients – help with severe withdrawal symptoms
Comprehensive family support – help assist loved ones through the process
Group therapy sessions – to build confidence and create inter-client bonds
One-to-one therapy sessions – to focus on your needs
Conjoint sessions – to rebuild and support relationships
Immediate admission – no NHS waiting lists
A wide range of clinics – each with CQC ratings
Full aftercare – offers continued support after programme completion
What happens after a rehab programme?
Completing an addiction treatment programme is a cause for celebration, but it is also important to remember that this is just the first step on the road to recovery. Successful recovery takes time and dedication, and you can be assured that the UK-Rehab team will be there to guide and assist you long into the future.
Aftercare programmes
All residential rehab programmes will include the highest standards of aftercare to assist you on your recovery journey. These usually involve regular group sessions and introducing clients to other important recovery resources. You will also be given access to our Alumni community so that you will be able to receive (and provide) ongoing peer support.
Support groups
Getting in contact with local support groups can also help you to connect with new people who are on their own roads to recovery. The right support can make a huge difference, so be sure to reach out to groups like Alcoholics Anonymous (AA), Cocaine Anonymous (CA), Narcotics Anonymous (NA) and SMART Recovery to expand your social support circle.
Long-term recovery from addiction
Leaving the sanctuary of rehab and returning to your old life can be both exciting and a little scary. While you will have many new opportunities in front of you, those old addictive triggers may also rear their ugly heads. What is important is that you never forget there is help out there whenever things become difficult.
How do I tell my family I'm going to rehab?
After making the important decision of signing up for rehab, the next thing that you may have to decide is how to tell your loved ones. If you are feeling nervous about this, then try to break the process into small steps. Sit down with your family and friends and explain to them how you feel and your reasons for going to rehab. You can even show them this article to help them understand the treatment you will be receiving and the support that will be made available to them.
How do I get a loved one into rehab?
If you are concerned about a loved one and you are wondering about the best way to get them into rehab, you are probably feeling very overwhelmed. It is important to remember that nobody can be forced into seeking treatment. Discuss your feelings with your loved one, and help them to see how treatment could be a huge positive in their life, and you will be there to support them on the journey.